ATOKAD PARK RACECOURSE
The Nebraska racetrack at Atokad Park first held races in 1956 and was situated in Sioux City, approximately 160 kilometres North of Omaha. It was revolutionary for its time in offering a fully glass enclosed grandstand, which could seat 3000 people, to enable punters to be shielded from the cold weather yet still enjoy a full view of the races.

I am grateful to our American Racing Correspondent Richard Gauthier for the rare scan shown below, part of his magnificent collection.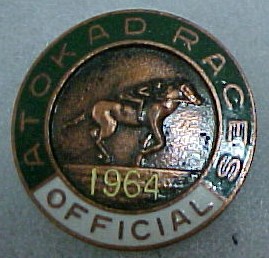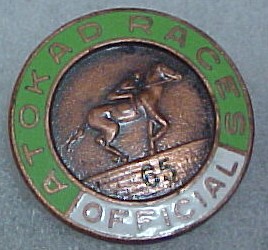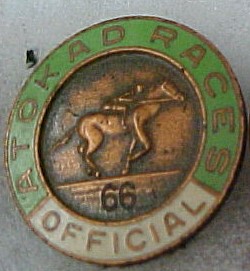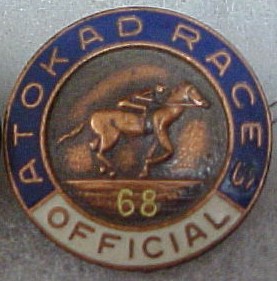 Racing ceased on 26th October 1997 because the track was financially challenged. By 2001 the owners decided to offer a simulcast facility, although state laws at the time insisted on at least one days live racing per year. The track duly hosted an eight race card in 2001 and again in 2002 to meet the state laws. Although there was a lapse in 2003, the track did host a days racing in each year from 2004 until 2009. By 2010, with crowds at an all-time low, the track hosted a single race card on 24th September 2010, just to satisfy state laws and allow it to continue with its simulcast facility.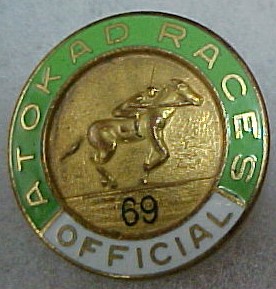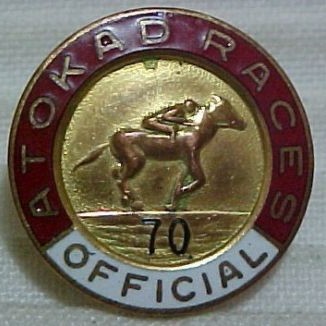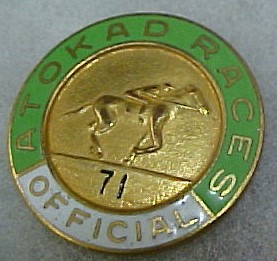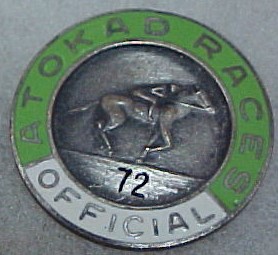 The final meeting took place in 2011 and the track was then sold to a local Indian Tribe, the track closing for good after 55 years of racing.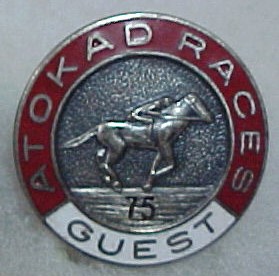 If you have badges, racecards, pictures of the racecourse or further details about the course, including your memories, then email johnslusar@fsmail.net