BALMORAL DOWNS RACECOURSE
The Illinois racetrack of Balmoral Downs is situated south of Crete and began life as Lincoln Fields in 1926. The track was developed by Colonel Matt J Winn in 1925 when he persuaded the Kentucky Jockey Club to purchase a 1050 acre site and build the Lincoln Fields racetrack. The track hosted its inaugural meeting on 9th August 1926. A red letter day for racing occurred on 1st July 1927 when pari-mutuel betting was legalised in Illinois. Over the years the track hosted high quality racing, and on 3rd June 1940 Whirlaway won at Lincoln Fields in his very first race. Just a year later he captured the Triple Crown. Between 1942 and 1947 the track closed due to the hostilities of World War II.

It became Balmoral Downs in 1955 when Benjamin Lindheimer formed the Balmoral Jockey Club which purchased Lincoln Fields. At this time the track ran its thoroughbred meetings at Washington Park and continued to do so until 1963. From 1964 until 1969 the track shifted its thoroughbred meetings to Arlington Park.
One of the best trainers at the track was Ben Stutts. The photo below shows Mrs Gilbert Emick's Lady Valentine winning a 6 furlong race at Balmoral on 17th May 1963 when trained by Ben Stutts.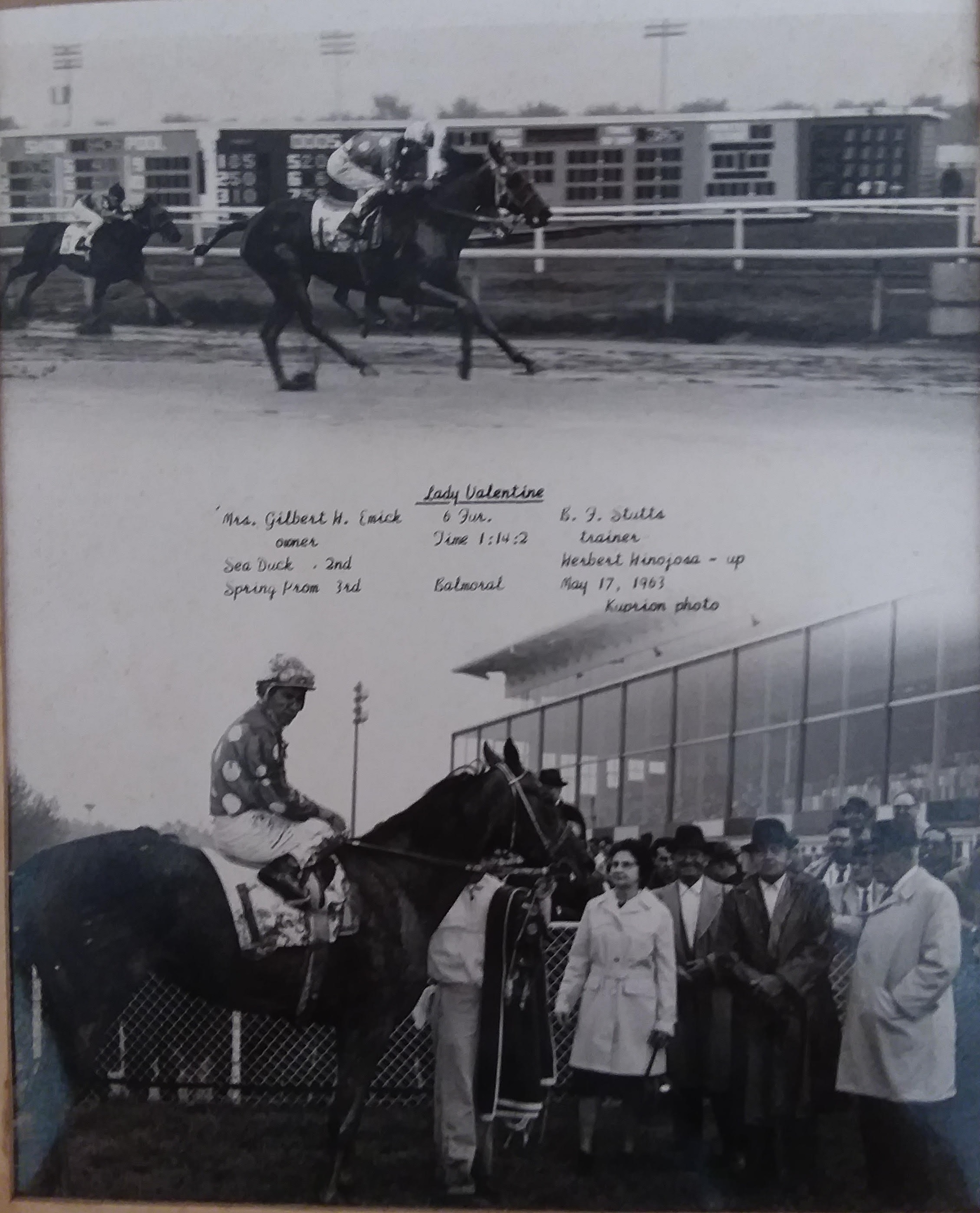 The Balmoral track was purchased by William S Miller in 1967 and plans were afoot to convert the thoroughbred track into a harness racing track. Its thoroughbred meetings continued to be hosted elsewhere, the 1970 meeting at Washington Park, the 1971 meeting at Arlington Park, and from 19272 to 1977 they were held at Sportsmans Park.
At last in 1978 Thoroughbred racing returned to Balmoral Park when a meeting was held on 8th January 1978. The track enjoyed a prolonged period of Thoroughbred racing in the period 1978 until 1986.
Today the track continues to offer high class harness racing.
If you have badges, racecards, pictures of the racecourse or further details about the course, including your memories, then email johnwslusar@gmail.com