1576

Records show that a meeting took place in the vicinity of Ayr in which the starter and his assistant were both shot in the leg.

1771

Evidence of a flat meeting taking place at Ayr in this year, with Phillipo, owned by Sir John Douglas, winning a £50 race. Later at the same meeting the horse wins another £50 in a walk-over.

1777

The first official meeting, a 5 day bonanza, takes place, although there is evidence of racing in the area as far back as the sixteenth century.

1804

The inaugural running of the Ayr Gold Cup, then a two mile race, took place and was won by the horse Chancellor.

1805

Chancellor repeats his success in the Ayr Gold Cup to gain a second success for its owner Lord Cassillis.

1824

The Western Meeting Club was formed and this was the year that the Racing Calendar first recorded the Ayr fixture as the "Western Meeting".

1838

Prize money by now totalled £2000 with the two year olds event now being the most valuable race of the season in Britain.

1855

The Ayr Gold Cup becomes a handicap race, with this year also marking the first infamous disqualification. Thomas Aldcroft was on board Lerrywheut when he dismounted before returning to the winners enclosure and was duly disqualified and the race awarded to John Dory.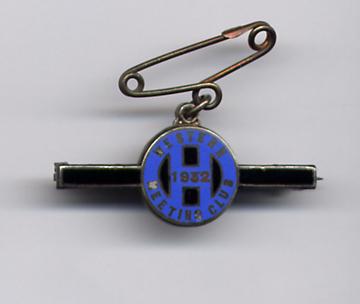 1907

The new course was opened on 18th September and within a year there were four regular fixtures.

1919

Racing resumes after the war, and Lord Derby is triumphant in the cup with Beresina.

1920

The Western House is opened and is one of the plushest members buildings in Britain.

1939-45

The racecourse is taken over by the Army for the duration of the War.

1949

Bill McHarg becomes joint Clerk of the Course.

1950

An important date in the progression of Ayr with the staging of its first ever National Hunt fixture.

1966

Ayr stages the Scottish Grand National following the closure of Bogside.

1967

The Ayr Gold Cup is won by the famous sprinter, Be Friendly, owned by Peter O'Sullevan.

1970

The new Tattersalls stand, named after the chairman of the racecourse, Lord Eglinton, is opened.

1974

Red Rum triumphs in the Scottish Grand National and a statue now acts as a celebration of the victory.

1988

Bill McHarg retires as Clerk of the Course after nearly 40 years in office.