1559

The famous Carlisle gold bell, donated by Lady Dacre, was presented for the first time.

1619

The first evidence of a race meeting at Carlisle on the Kingsmoor (Kynges Moor) course.

1746

There is evidence of a meeting taking place in the vicinity of Carlisle at The Swifts.

1773

Evidence of two meetings taking place this year, one lasting for 4 days.

1839

Interest in racing declines and the Kings Plate, originally having a value of 200 guineas, now had a prize of just 100 guineas.

1860

Two St Leger winners, Warlock and Caller Ou, gain successes at Carlisle.

1864

Interest wanes, with only 31 horses taking part in this years meeting, and the decline continues despite the introduction of the railroad system.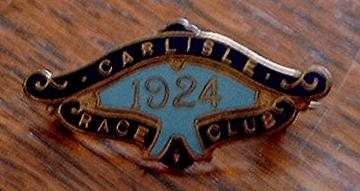 1904

The course at Blackhall is opened on the 28th June.

1929

A famous year in Carlisle's history when they attempted to operate the first Tote on 2nd July. However, they were foiled in their bid when Newmarket ran their first race 15 minutes before the first at Carlisle.

1946

Sir Loftus Bates, who had done so much to forward the cause of racing in the North and who had been a Clerk of the Course at Carlisle, hands over the reigns to Kit Patterson