1896

The Folkestone Racecourse Company, under the Chairmanship of Lord Hardinge, is formed and begins planning its first meeting.

1898

The first meeting, a 2 day meeting, takes place at Westenhanger Park on 30th March 1898. The course is situated about 8 miles from Folkestone.

1899

The Folkestone Racecourse Company goes into liquidation.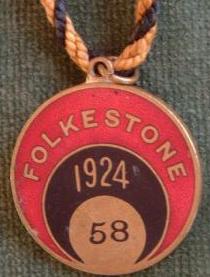 1963
In line with many courses at the time, Folkestone is threatened with extinction by the withdrawal of Levy Board Funding. However, an appeal bu a significant number of local sportmen lead to the threat being withdrawn and Folkestone went from strength to strength.