Pre Fontwell Racecourse

Fontwell Park is one of the oldest watering holes in Britain! Named the 'Font' Roman soldiers knew the spring by the side of the road as an important stopping point on their journeys between the ancient towns of Chichester and Arundel. Passing monks who relied on the stream for clean drinking water, added the Anglo-Saxon word 'well', and ever since the village of Fontwell has stood at the busy junction of routes across West Sussex.

1923

Alfred Day allows his gallops to be developed into a course by the Fontwell Park Steeplechase Committee. He laid out the unique figure of eight steeplechase course at Fontwell Park in 1924, creating an important meeting place for the local community. Both the spring and the well can be found today, within the grounds at Fontwell Park.

1924

First meeting takes place on 21st May with the Duke of Richmond in attendance. The winner of the first race was Gem ridden by F.B.Rees the champion jockey.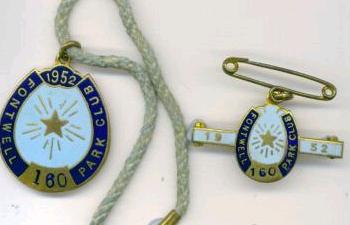 1947

National Spirit wins at Fontwell prior to winning the Champion Hurdle twice in 1947 and 1948. The National Spirit Challenge Trophy commemorates the success.

1949

Monaveen wins at the October meeting to provide the first racing success for Princess Elizabeth, the future Queen.

1951

Nickel Coin wins at the course and goes on to win the 1951 Grand National.