1782

First records of racing taking place in the vicinity of Hamilton Park. The first race was held on 6th August and the prize was a purse of 50 guineas. Races were run over 4 mile heats.

1785

A 3 day meeting takes place and one controversial race limits entries to those trained north of the border. It comes as no surprise that the Duke of Hamilton is triumphant.

1793

Racing ceases at the course when only 3 runners compete.

1811

The Royal Caledonian Hunt Club organizes a 7 day meeting but racing, once again, takes a break at Hamilton Park.

1887/88

Wealth from the whisky trade leads Sir John Astley to prepare a new racecourse at Hamilton and the inaugural meeting takes place on 12th July 1888.

1895

Tomorrow wins the inaugural running of the Caledonian Hunt Cup.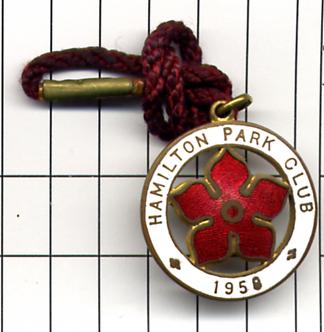 1907

Racing once again takes a break at Hamilton Park, primarily because of betting disputes.

1926

Sir Loftus Bates works hard to get a resumption of racing at the course and a massive crowd attend the first meeting which is held on 10th July 1926. Sir Loftus was joined by Col Robertson-Aikman and Lord Hamilton of Dalzell in re-establishing racing.

1947

Fame comes to Hamilton Park as it hosts the first evening meeting on 18th July, when punters are rewarded by 5 out of the 6 favourites prevailing. The following day the King and the Royal Princesses drove up the course.