1878

First recorded meeting at Kempton Park in July. The programme included the Imperial Produce Stakes run, at that time, over 5 furlongs. A Bristol based business man, S.H.Hyde, was the driving force bringing Kempton into being.

1887

To mark Queen Victoria's 50th year as queen, the Grand Jubilee Handicap was run for the first time on 7th May and resulted in a win for Bendigo.

1892

The Duke of York Handicap is run for the first time.

1895

A 2 mile handicap, the Queens Prize, is run for the first time.

1900

The Jubilee is run over 10 furlongs for the first time, having previously been over a mile.

1903

The magnificent Sceptre wins the Duke of York handicap.

1914-18

During the First World War Kempton is used as a miltary transport depot.

1932

Fire destroys the old grandstand, and the year marks the first running of the Rosebery Stakes.

1934

The new grandstand is completed and opened.

1939-46

Kempton is used as a prisoner of war camp during World War II.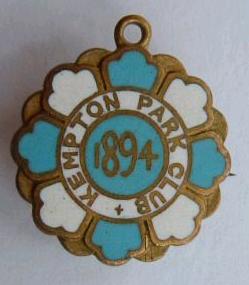 1947
Royal Tara triumphs in the first Jubilee to be run since the War, having won the 2000 Guineas the previous year..
1966
A sad day in Kempton's history. Arkle competes in the King George VI and sustains an injury which puts an end to his racing career.
1969
David Robinson ensures racing survives at kempton by purchasing the course for just over 3/4 of a million pounds.
1970
Mill Reef triumphs in the Imperial Stakes before going on to greater successes.