1504

Records show that some form of racing took place in Edinburgh as early as this year, most notably on Leith sands.

1789

The Royal Caledonian Hunt Club, more often associated with Kelso racecourse, sponsor a meeting at Edinburgh.

1791

The 5 day meeting held in July was thought to have attracted in excess of 100,000 supporters.

1815

Final recorded meeting held on the Leith sands.

1816

The first recorded meeting, a six day meeting, took place on the present course on 7th October.

1914-18

Racing ceased for the duration of the War.

1920

The Royal Caledonian Hunt Club organised the first meeting after the War.

1939-45

Racing ceased again for the duration of the Second World War.

1946

Alec McHarg is the Clerk of the Course who took charge of the first meeting after the War.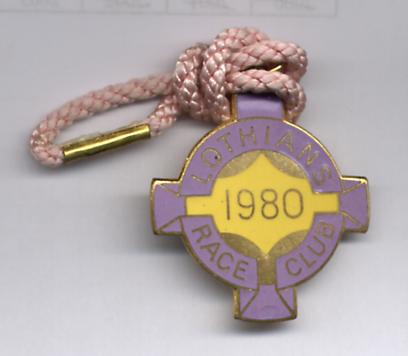 1963

Edinburgh racecourse is under threat by the Levy Board but the Earl of Rosebery, long associated with the course, puts his effort and cash behind the successful campaign to save it.

1967

The first National Hunt meeting takes place on 5th January.

1974

Once the Earl of Rosebery had died cash once again became short and the Levy Board would not give financial support/ It was left to the Lothians Racing Syndicate (hence the badges to the right) to provide the necessary support to help in the refurbishment of the grandstand.

At various times in the history of the course the members badges have made reference to Lothians, Musselburgh or the rarer Edinburgh.