1584

Earliest record of a meeting taking place at Salisbury, with a race starting 3 miles form Sarum. A race for a golden bell was won by the Earl of Cumberland.

1588

A famous visitor, Queen Elizabeth I, calls in at Salisbury races on her way to wish Sir Francis Drake good luck in his tussle with the Armada.

1629

A silver cup was presented to the racecourse, by the Corporation and Mayor, to be given as a prize at the Spring meeting.

1681

The Bibury Club is founded at Burford, in the presence of Charles II, but does not become associated with Salisbury for another 218 years. It begins its association with Cheltenham in 1827 and with Stockbridge in 1831.

1722

Racing takes place, for the first time, on the 'new round course' at Salisbury.

1728

Sweepstakes, owned by the Duke of Bolton, won the first Kings Plate worth 100 guineas.

1765

The City Bowl was run for the first time and won by Cyclops.

1768

Gimcrack wins the City Bowl.

1769

Eclipse wins the City Bowl.

1899

The union is forged between The Bibury Club and the racecourse which made Salisbury the meeting it is today.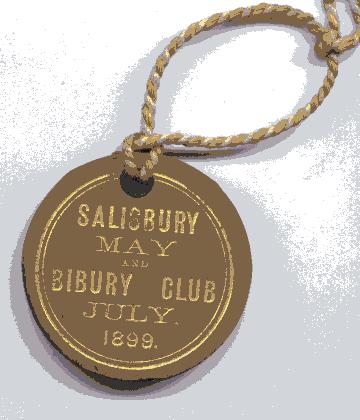 1942

Owen Tudor wins at Salisbury a year after gaining the Derby, then run at Newmarket.

1970

A famous year in Salisbury's history, with Mill Reef winning the Salisbury Stakes and Brigadier Gerard winning the Champagne Stakes.

1979

Marquee Universal prevails on 7th April to give Steve Cauthen his first winner in England.