1802

A Flat race meeting takes place in the vicinity of Taunton on 3rd August 1802.

1811

The Taunton Cup is run on the 6th August and was won by a horse called Woodlark.

1812

Racing discontinued on this site after the meeting held this year.

1825

Meeting re-established on the course on the Shoreditch road close to, but not on, the present day site.

1927

Earliest indication of a meeting taking place under National Hunt rules. A Racecourse Company had been formed the previous year by Viscount Portman, and it was on his country estate that the racecourse developed.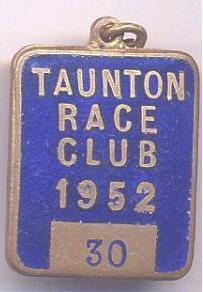 1959

Royal Box constructed to mark the visit of the Queen Mother, but unfortunately she had to miss the meeting through illness.

1962

Queen Mother finally gets the chance to take up her position in the Royal Box.

1969

New grandstand completed and opened at a cost of just £43000.