1612

James I donates a Gold Cup to be awarded to the winner of the Royal Plate held at Hambleton racecourse, just 8 miles from Thirsk.

1774

Early evidence meetings continuing to take place at Hambleton. This course was the undisputed headquarters of Northern racing, and flourished as a racecourse until the final meeting took place on 27th July 1811.

1853

For many years discussions had taken place for Thirsk to have its own meeting independent of nearby Hambleton. Squire Bell calls together a race committee to consider providing racing for the rural and local community. Indeed Thirsk is now viewed as the direct descendant of the famous Hambleton race meeting, given its close proximity.

1854

A famous meeting takes place at the Fleece Hotel and Frederick Bell offers his Thirsk Hall estate as the grounds to hold a race meeting.

1855

The first meeting takes place at the new course.

1859

The Hunt Cup, value £30, is won by Sir C Slingsby's Egg Sauce, beating a field of 9.

1862

Lady Bird, owned by Sir G Strickland, triumphs in the Hunt Cup, now valued at 100 guineas.

1868

The Hunt Cup, reduced now to £50, was won by Scarrington, owned by T. Wilkinson. The Hambleton Plate, value 100 sovereigns, and raced over a mile was won by Caprera, owned by Mr Plummer. The Silver Cup was won by Hexgrave owned by Sir G Cholmley.

1895

The Prince of Wales, later King Edward, visits Thirsk and a large crowd, not seen since the days when Fred Archer rode at Thirsk, attended the meeting. The Royal Stand, nicknamed The Royal Pavillion, is built in the centre of the course for his use on 17th and 18th October.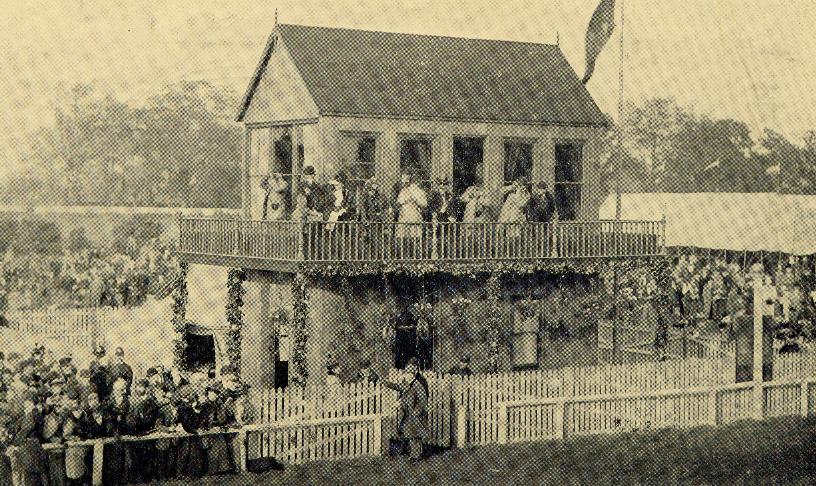 1914-23
The course closes because of the First World War. The old grandstand, known as The Royal Pavilion, was demolished.
1924
The course reopens for a meeting on 8th August. Sir Loftus Bates oversees the running of the Thirsk Race company and the company sets about improving facilities at the course, including the construction of a Grandstand in Tattersalls' built by Simpson of Newcastle. A new concrete stand in the Silver Ring is built by McAlpine.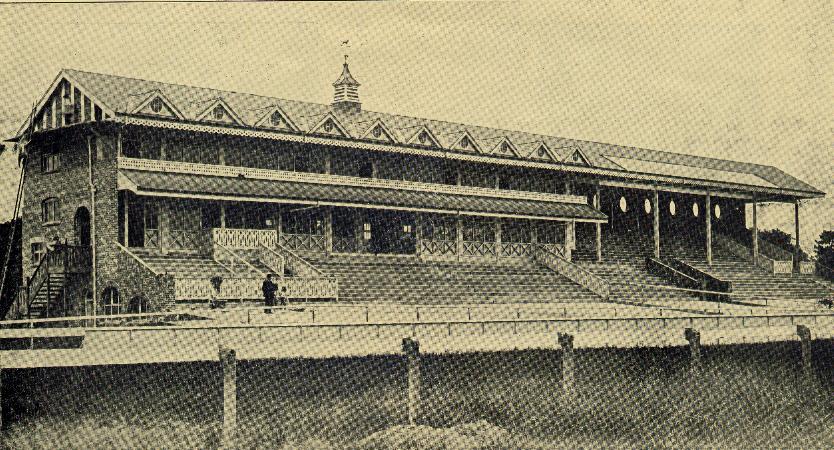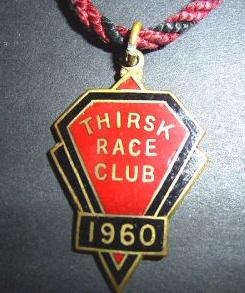 1940

Thirsk hosts the St Leger, for the one and only time, when it is transferred from Doncaster due to the War. It proves to be a triumph for Sir Gordon Richards on Turkham, owned by H.H.Aga Khan and trained by Frank Butters when he defeated 5 other rivals.

1940-45

The course is closed again, this time because of the Second World War, and the course is used as an Army camp.

1946

Racing resumes at Thirsk, with Sir Loftus Bates remaining in charge for the next 5 years.

1967

New stands are constructed and opened in the Silver ring.

1975

John Sanderson takes over as Clerk of the Course, one of a number of Yorkshire courses he oversees and develops.