1715

Earliest evidence of racing taking place in the vicinity of Yarmouth at the South Dene course. The land was leased to local innkeepers by the Corporation and the meeting coincided with the September Fair. Races at this time included 'pursuit of the pig' and, as expected at a seaside venue 'a donkey race'.

1810

A very successful year in Yarmouth's history, with a meeting in August, closely followed by a 2 day September meeting on 20th and 21st. The programme included a Gold Cup race and a £50 Plate.

1843

Yarmouth races are threatened by the local dignitaries who, for a short period, ban betting at the racetrack or in the local area. Fortunately they go back on their decision and Yarmouth goes from strength to strength.

1904

The lease on the South Dene course expires.

1914-19

Yarmouth races cease due to the war effort.

1920

Racing resumes but the first meeting takes place on the North Dene course on 16th September, the old South Dene course being used by the local fishermen.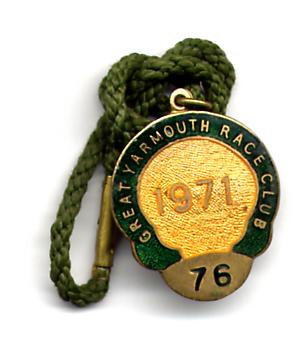 1960

The new, automatic, watering system is installed and used for the first time.

1965

The Borough Council take control of the racecourse.