BURY ST EDMUNDS GREYHOUND STADIUM
This site is not an official website for the track shown here and is neither approved or endorsed by the stadium. I am indebted to Richard English for helping to construct this page.
The independent greyhound track in the Suffolk town of Bury St Edmunds was situated off Spring Lane with grid reference 0° 42' E 52° 15' N. The track was owned by the Dutton brothers and the inaugural meeting was held on 1st December 1949. The track had a circumference of 440 metres and held sprint races over 277 metres (300 yards), standard races over 471 metres (510 yards), distance races over 655 metres, and marathons over 877 metres. The starter was R.Brame and the judges were R.F.Dutton and brother C.N.Dutton.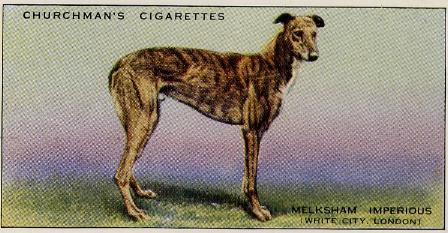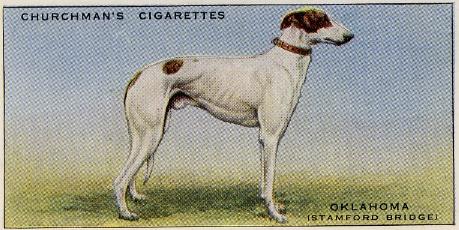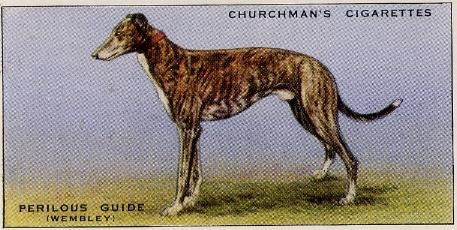 The betting at the track was healthy, boasting 10 bookmakers in the late 1960s. The Cambridge bookmakers Cliff Bros, Joe Dennis, Sydney, A.E.Thurston and Derek Peachey all stood..The Letchworth bookmakers Pete Harman and Eric Smith both had pitches as did George Bull from Newmarket, Ed Green from Peterborough and H.Cassell from Kings Lynn.
It continued to hold racing on a regular basis until closing in 1996. Today the site of the former track is covered by the Tayfen housing estate.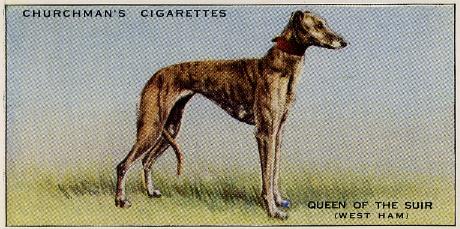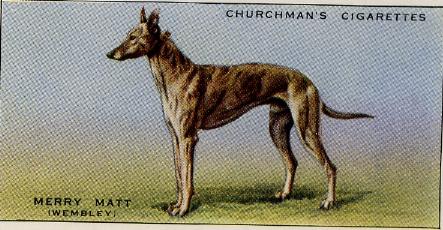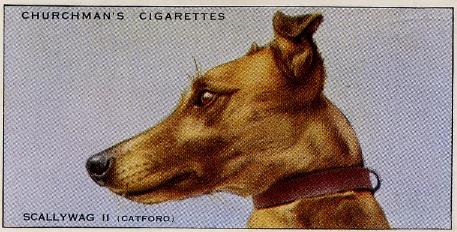 I am grateful to Jon Seddon for the following link to a map showing the whereabouts of the old track
http://www.old-maps.co.uk/maps.html?txtXCoord=584832&txtYCoord=265094
This section gives a comprehensive picture of the badges produced by the track throughout the ages, but only provides the briefest of glimpses of its history. For those wishing to undertake further research we can recommend a visit to

http://astore.amazon.co.uk/wwwgreyhoundd-21 where further reading can be undertaken.
If you have rare Bury St Edmunds racecards, badges, results, information, favourite stories or artefacts then email johnslusar@fsmail.net