CANTERBURY PARK RACECOURSE
The racecourse of Canterbury Park can be found in the town of Shakopee in the state of Minnesota. It has a track circumference of a mile oval and an inner turf course of just short of a mile. Its inaugural meeting was held on 26th June 1985 when the track was called Canterbury Downs, and it can now boast almost 70 days racing per year.
I am grateful to Richard Gauthier for the very rare scans of badges from the track.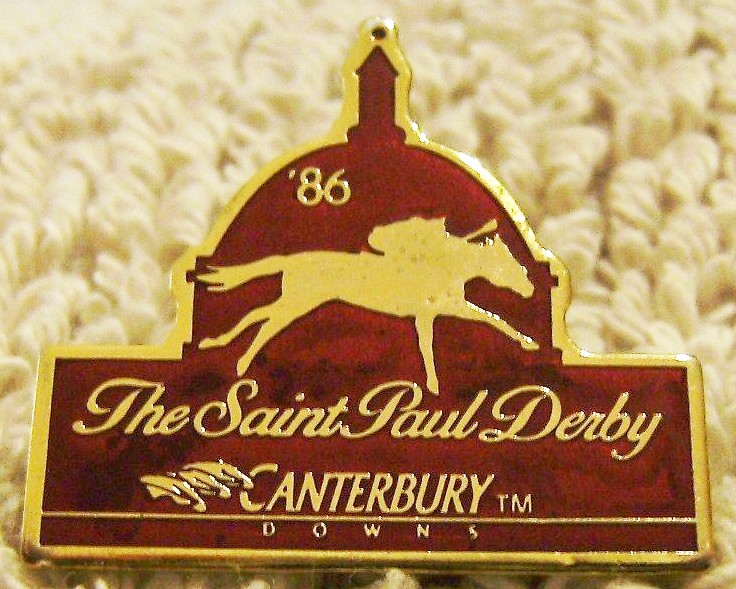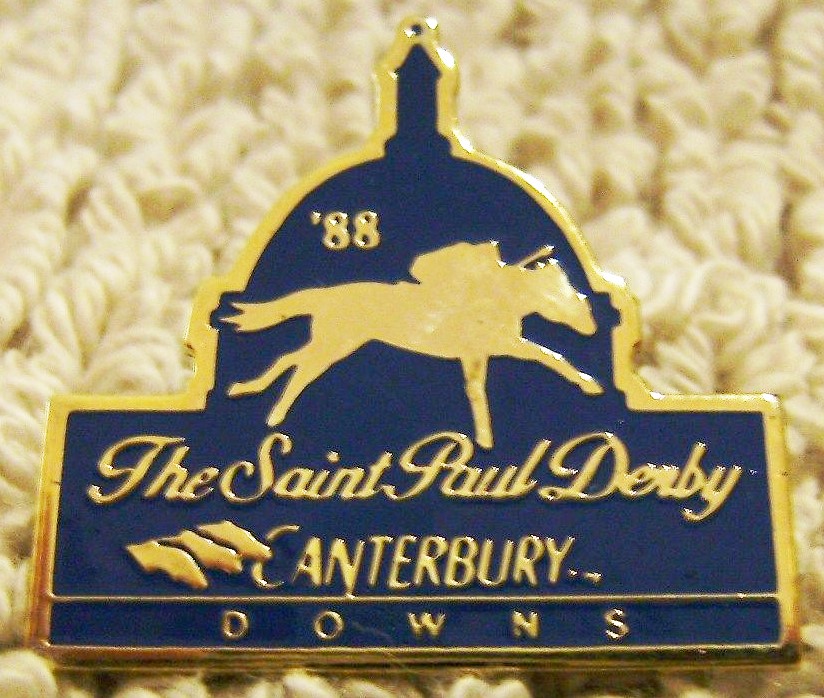 Its principal races are the Claiming Crown, a series of 7 races applying starter allowance conditions. The 7 races are the Iron Horse, Express, Rapid Transit, Tiara, Emerald, Glass Slipper and the Jewel. The track also hosts the Saint Paul Derby.
If you have badges, racecards, pictures of the racecourse or further details about the course, including your memories, then email johnwslusar@gmail.com