CARNTYNE GREYHOUND STADIUM
This site is not an official website for the track shown here and is neither approved or endorsed by the stadium. I am indebted to Richard English for the scans of badges on this page.
The first recorded Speedway meeting in Glasgow took place at Nelson Athletics Ground on 9th April 1928 on a dirt track and was witnessed by a crowd in excess of 2000. A second meeting, just down the road at Celtic Park, took place on 28th April with nearly 4000 people present. Less than one month later a further meeting took place at the Carntyne Geyhound Stadium to, once again, show the strong links between the two sports. The track was situated at 4° 11' W 55° 51' N. The Glasgow Carntyne track had a circumference of 452 yards and used a Metro-Vickers Electric hare in the 1930s. In 1931 it was so popular that it raced on Monday, Tuesday, Wednesday, Friday and Saturday evenings. Sprints were run over 300 yards, standard races over 525 yards which included hurdles, Handicap races were generally run over 550 yards and distance races over 700 yards.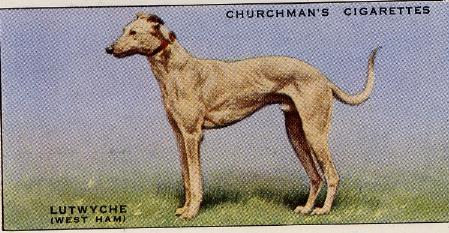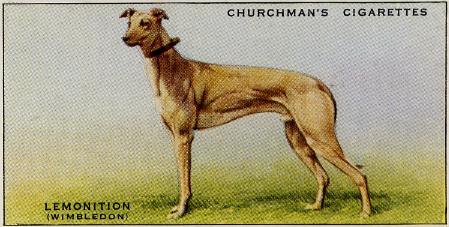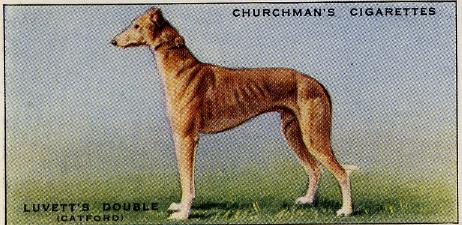 The track was the original home of the Scottish Greyhound Derby, which in 1931 was won by Sister Olive in 30.65 secs. The Scottish St Leger took place on 26th September 1931 over 570 yards and was won by Winning Stroke in 33.08 secs. Another feature race in the early days was the Glinger Bank Cup over 525 yards which in 1931 was won by Lochnavon in 31.03 secs. The track finally closed its gates in August 1969.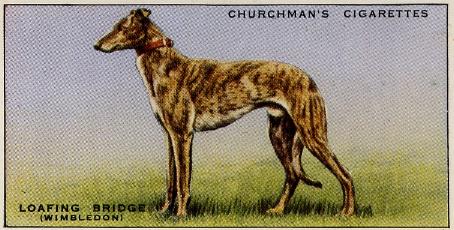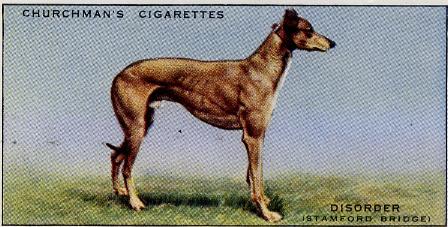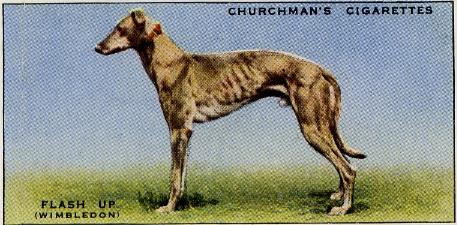 Track Records, as of 1947, are shown below together with an indication of how fast the time is in comparison to other tracks, both for currently open and defunct tracks, in the UK. Ratings are between 0 and 100, where 100 is an extremely fast time and reflects the speed of the track, tightness of the circuit and quality of greyhound visiting the tracks. I am extremely grateful to Tony Nash for providing the data.
SPRINT (up to 385m) STANDARD (386-549m) DISTANCE (550-699m) EXTENDED (700-999m)
Glasgow Carntyne Track Records at a snapshot in time:-
STANDARD 525 yards Cheerful Comedy 29.02 secs Rating 39 1st November 1947
DISTANCE 700 yards Well Schooled 40.18 secs Rating 24 September 1937
I am grateful to Jon Seddon for the following link to a map showing the whereabouts of the old track
http://www.old-maps.co.uk/maps.html?txtXCoord=262728&txtYCoord=664734
This section gives a comprehensive picture of the badges produced by the track throughout the ages, but only provides the briefest of glimpses of its history. For those wishing to undertake further research we can recommend a visit to

http://astore.amazon.co.uk/wwwgreyhoundd-21 where further reading can be undertaken.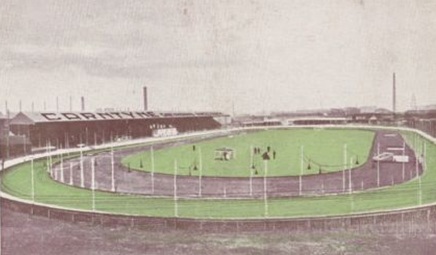 If you have rare Cartyne badges and artefacts for sale then email johnslusar@fsmail.net