CIDADE JARDIM RACECOURSE
The Cidade Jardim (Racecourse Garden City) is the current home of the Sao Paulo Jockey Club which came in to being on 25th January 1941. It has two main tracks, the grass track having a diameter of 2119 metres, and the sand track having a diameter of 1993 metres. The track races on Saturday, Sunday and Monday, offering 10 races on the first two days and 9 on Monday.
I am grateful to Richard Gauthier for the scan of the rare badge shown below.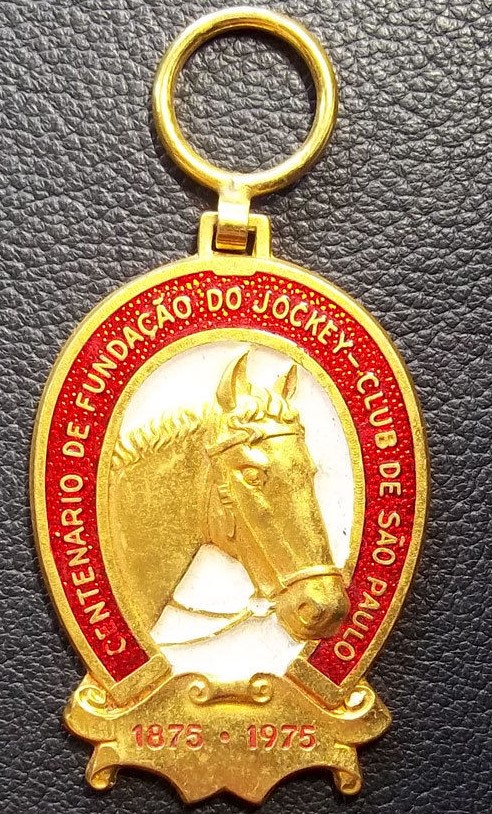 The principal race at the track is the Group 1 Grand Prix Sao Paulo which was first contested in 1923 when run at the sand track of Mooca racecourse. That inaugural race was won by Mohammed Ali, an Argentinian horse by the English Diamond Jubilee. In those early days it was a two mile race, or 3200 metres, and staged at Mooca until 1939. It was not held in 1940 and by 1941 it had moved to Sao Paulo. In 1955 the race was won by Adil, who repeated his success in both 1956 and 1957 to achieve a remarkable treble when the race was run over 3000 metres. Today the race is for 3 year olds and is contested each May over 2400 metres on grass.
If you have badges, racecards, pictures of the racecourse or further details about the course, including your memories, then email johnwslusar@gmail.com