This race took place on Saturday 6th March 1858 when run on very deep, bad going, amidst a snowstorm and high winds. The winner was owned by Christopher Capel, trained by William Holman and ridden by William Archer, winning by 4 lengths in 11 minutes 5 seconds.
GRAND NATIONAL 1858
There were 62 subscribers at 5 sovereigns, with 22 declaring for the Wednesday, but only 16 accepting on the Saturday. After 100 sovereigns were added to the stakes, the second saved their stake and 30 sovereigns were given as expenses, meaning the winner got 690 sovereigns. (Equivalent to £71,800 in 2017)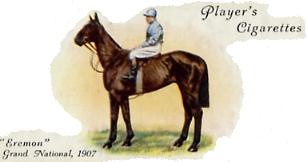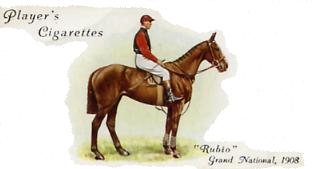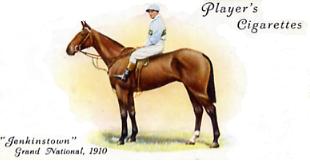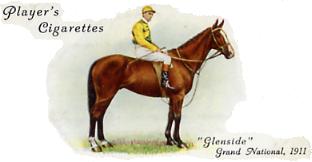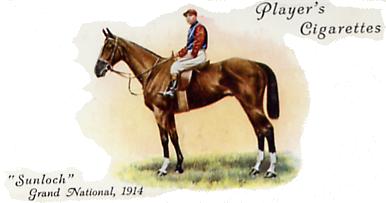 Pos.
Horse
Jockey
Owner
1
LITTLE CHARLEY
William Archer
Mr Christopher Capel
2
WEATHERCOCK
Mr Edwards
Viscount Talon
3
XANTHUS
Balchin
Mr Craven
4
MORGAN RATTLER
T Burrowes
Sir E Hutchinson
also
CONRAD
E Jones
Mr Tempest
also
ESCAPE
T Olliver
Mr J Merry
also
CLAUDIUS
Poole
Mr J C Manby
also
ABD EL KADER
C Green
Mr Briscoe
also
JOE GRAHAM
Rutherford
Mr H Maxwell
also
TREACHERY
W White
Mr T Hughes
also
LOUGH BAWN
G Stevens
Mr Buchanan
also
BLACK BESS
Denny Wynne
Mr T Bay
also
LITTLE TOM
B Land Jr.
Captain Connell
also
HARRY LORREQUER
W Fowler
Mr J Henderson
also
GLENAMOUR
Knott
Mr H Maxwell
also
MOIRE ANTIQUE
F Page
Mr J Henderson
Betting

Bell's Life and the Sporting Chronicle provided a detailed account of the race on Sunday 7th March 1858, the article forming the backbone of the information shown below.
After significant snow had fallen in Liverpool leading up to the appointed day of the National, it was decided that an attempt would be made to reschedule the race on Saturday 6th March 1858. Mr Topham arrived at the course at 7pm on Friday evening and declared his belief that, by removing any accumulated snow, there was no impediment to running the next afternoon. Of the original 22 acceptances, 16 sported silks in the rearranged race. Although the horses trooped to the start amidst a snow flurry, at 4.02 the flag was dropped and the race was underway. All cleared the first, but Abd el Kader toppled over at the second as Conrad, Xanthus, Harry Lorrequer and Weathercock set the early pace. Over Beecher's Brook first time round Conrad remained at the head of affairs, while Claudius refused when behind. No significant change as Valentine's came in to view, Conrad crossing with a slender lead from Harry Lorrequer, 4 lengths in advance of Weathercock and Xanthus. Half-way along the canal side Harry Lorrequer took up the running, a lead which was short-lived because Conrad regained the initiative crossing the lane and joining the racecourse proper. There was a 10 length gap between these two leaders and Little Charley.
It's now over the John Hanmer in the Stands for the rest of the commentary which is shown below.

4/1
Treachery
9/2
Lough Bawn
5/1
Little Tom
12/1
Harry Lorrequer
14/1
Conrad
100/6
Little Charley
100/6
Morgan Rattler
20/1
Escape
20/1
Black Bess
25/1
Abd El Kader
25/1
Weathercock
25/1
Moire Antique
33/1
Xanthus
33/1
Joe Graham
50/1
Glenamour
50/1
Claudius
Over Round 113%
Note that unquoted horses have been allocated 50/1

The field rattled towards the artificial water jump in front of the Stands, Conrad bounding along beautifully with an undiminished lead from Little Charley, Weathercock and Xanthus. It was evident that Conrad was fast compounding, and equally noticeable that Treachery and Black Bess were creeping ever closer. At the next Treachery over-reached, although Black Bess was pulling double, meaning Conrad was leading on sufferance. After rounding the extreme turning flag Lough Bawn refused and floored Harry Lorrequer, while Xanthus also made a slight mistake. Black Bess fell on her head at the next ditch while looking every inch the winner, and by Valentine's the race clearly rested between Weathercock, Conrad and Little Charley. Reaching the distance is was difficult to predict who would prevail, until Little Charley stayed on better to forge clear by 4 lengths. Weathercock saved his owner's stake, with Xanthus in third and Morgan Rattler fourth.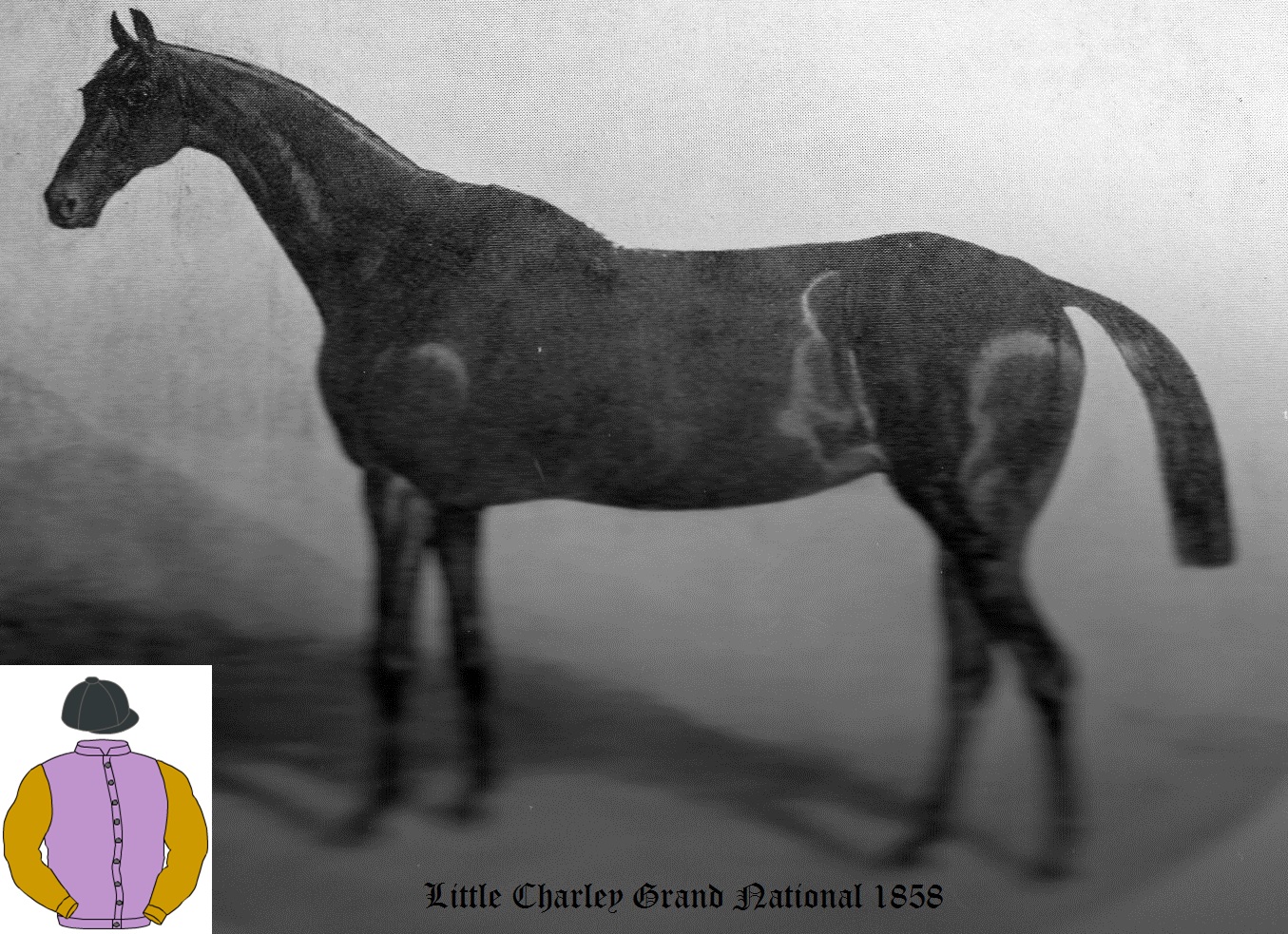 ISBN 978-0-9957632-0-3

652 pages

774 former courses

ISBN 978-0-9957632-1-0

352 pages

400 former courses

ISBN 978-0-9957632-2-7

180 pages

140 former courses

ISBN 978-0-9957632-3-4

264 pages

235 former courses

Copies of the above books are only available by emailing johnwslusar@gmail.com stating your requirements, method of payment (cheque payable to W.Slusar) or Bank transfer, and the address where the book(s) should be sent.

ORDER FORM
Download an order form
Quantity
Cost
Volume 1 North of Hatfield £19.99 + £4 postage
Volume 2 South of Hatfield £14.99 + £3 postage
Volume 3 Wales & Scotland £9.99 + £3 postage
Volume 4 Ireland £9.99 + £3 postage
Volumes 1 - 4 £54.96 + £5 postage
Postage & Packaging
Total
Email order form to johnwslusar@gmail.com