The Garden State racecourse, for harness and thoroughbred racing, was situated at Cherry Hill in the Camden County area of New Jersey, approximately 8 kilometres from Philadelphia. It was seen as part of a trio of racecourses alongside Monmouth Park and Atlantic City, with this track holding its inaugural meeting on 18th June 1942. In those early days the facilities were basic, with a wooden grandstand, open to the elements, which could seat 20,000, and sufficient stables to stable 1546 horses. The racecourse was an 8 furlong oval dirt track which was later added to.
Very grateful to our American Racing Correspondent Richard Gauthier for the scan of the rare badge shown above, and for the selection of badges from the 1950's,1960's and 1970's shown below.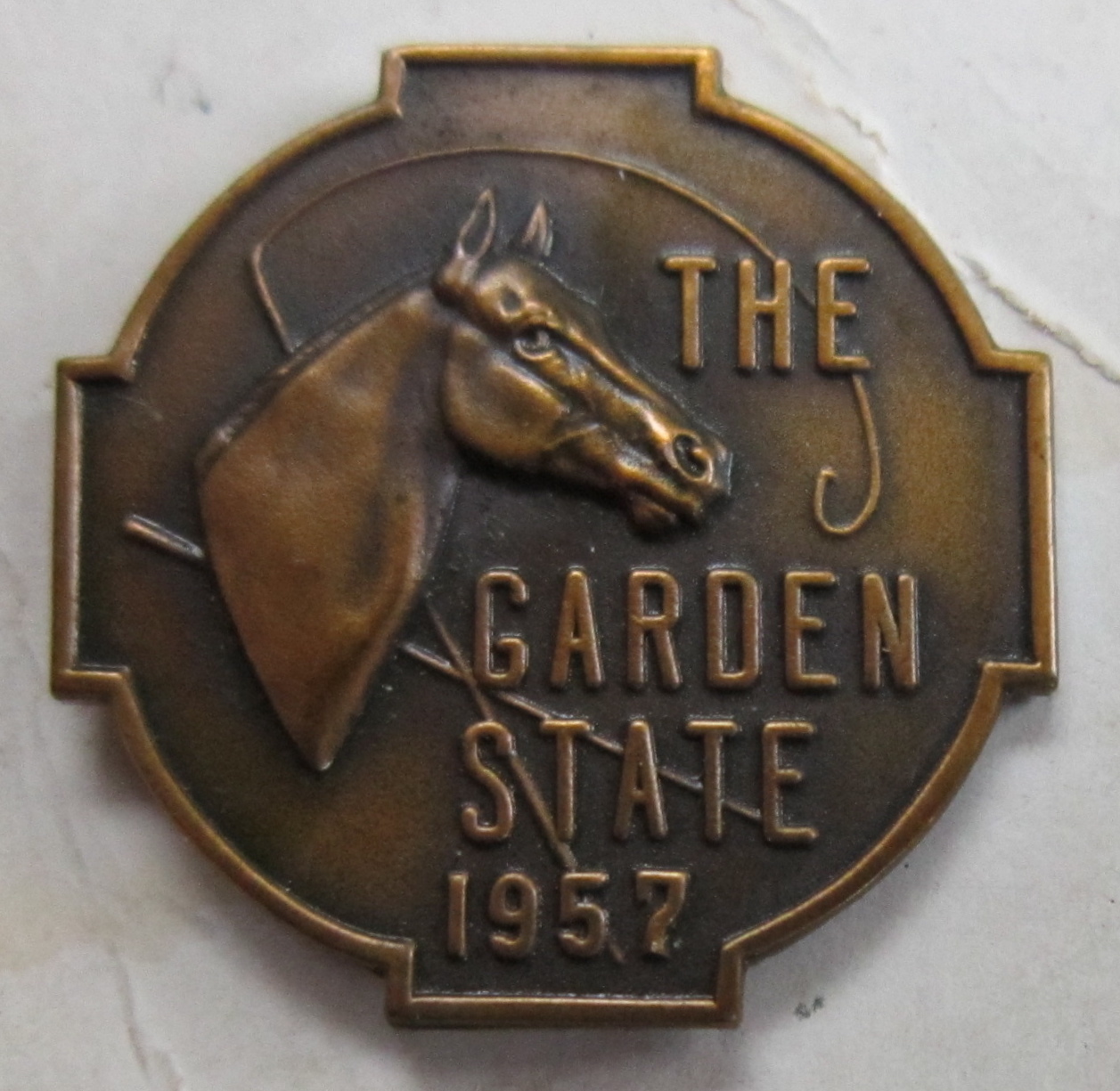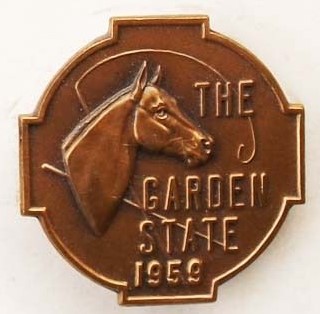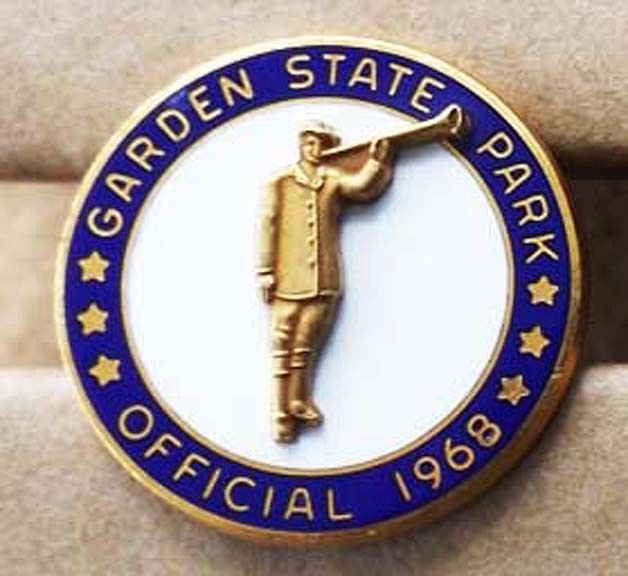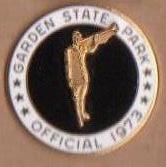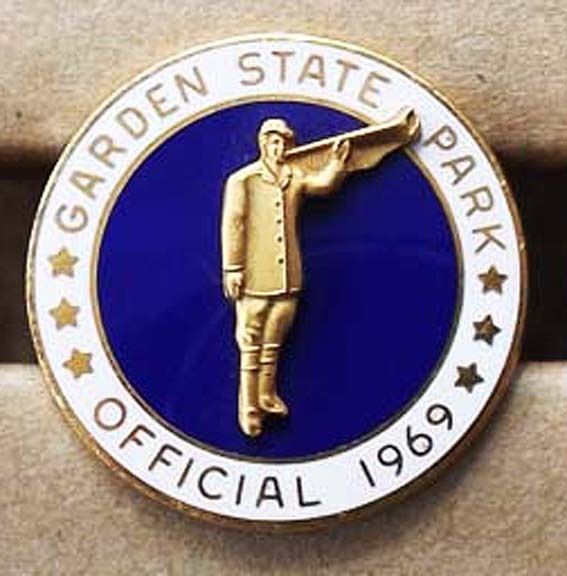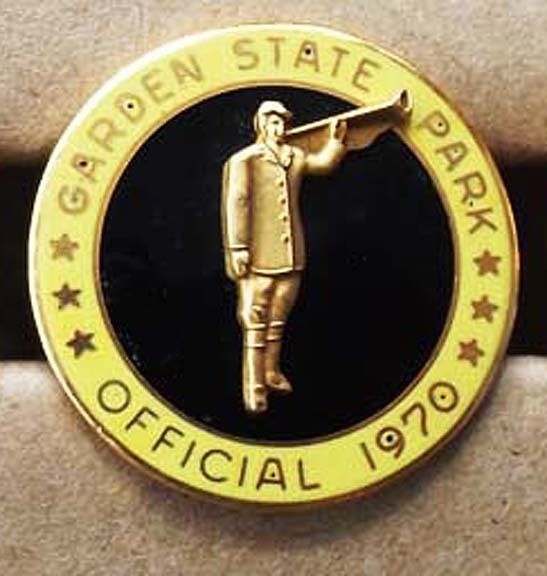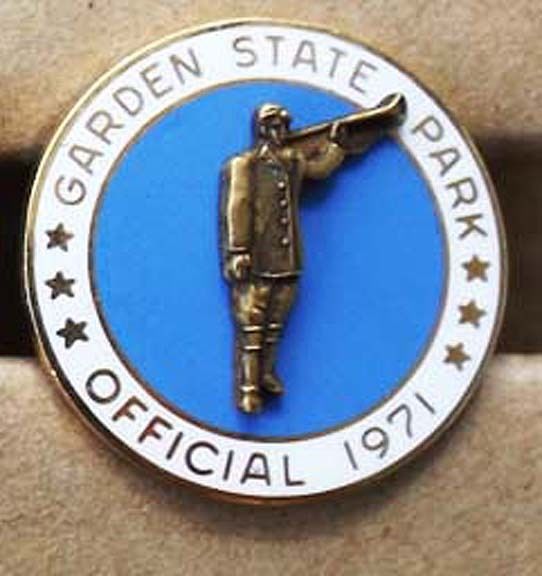 Its principal race was the Jersey Derby which could trace its history back to 7th June 1864 when run at Paterson and won by Norfolk. In 1942 the Jersey Handicap was won by Salto, while in 1948 it became the Jersey Stakes and was won by Citation; later in 1960 it became the Jersey Derby when won by Bally Ache. It was relocated to another course on the closure of Garden State Park and was won in 2012 by Howe Great ridden by Joe Bravo. Another of its feature races was the Gardenia Stakes over a touch more than a mile. First run in 1955, it was won by Miss Legality in 1991. Fires occurred in stabling areas in 1969 and again on 22nd November 1970 when 35 horses perished. The grandstand was gutted by fire on 14th April 1977, meaning the meeting was abandoned causing racing to lapse at the venue for some considerable time, but after a building programme the track reopened in 1985, regaining the Jersey Derby which continued to be run at this racecourse until 1998. The newly developed track consisted of an 8 furlong oval dirt track, together with a 7 furlong inner turf track and separate 6 furlong and 10 furlong chutes, each sharing a 292 metre home straight. It experimented with harness racing, introducing it on 1st September 1985 only to abandon the idea on 6th December 1986. The track closed on 3rd December 2001 with the final winner being Peg Rushton ridden by N. Santagata and trained by Stacy McMullin.