GLOUCESTER LONGLEVENS GREYHOUND STADIUM
This site is not an official website for the track shown here and is neither approved or endorsed by the stadium. I am indebted to Richard English for the scans of badges on this page.
The greyhound tracks in the City of Gloucester were at  Longlevens and off Horton Road at the local football stadium situated at 2° 12' W 51° 52' N. It opened as early as 1933 and ran successfully under NGRC for a long period of time before closing on 22nd October 1983. The Gloucester Longlevens track had a circumference of 432 yards with a short straight of just 66 yards, but had wide sweeping banked bends of 150 yards. The Gloucester and Cheltenham greyhound Stadium was situated some 7 miles from Cheltenham and 3 miles from Gloucester. Its principal race was the Grand National of the West run over 500 yards, well supported by Open hurdles and Sprint races, but the race was last run in 1965. The first stadium in the area held its first meeting as early as Saturday 22nd July 1933 and traditionally raced on Thursday and Saturday evenings.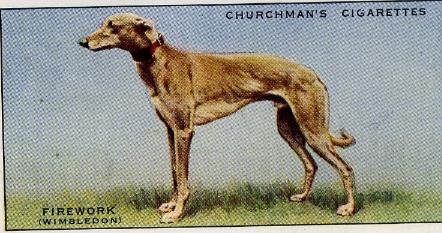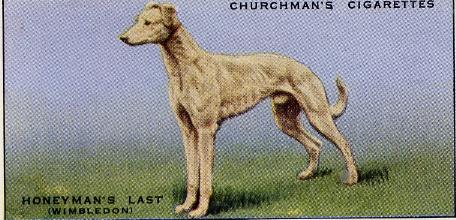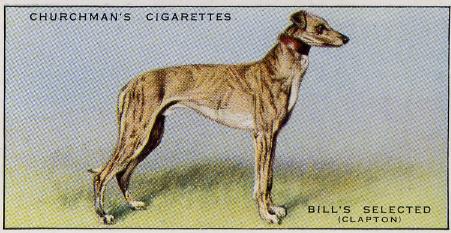 The most recent track on Horton Road held its inaugural meeting on 7th March 1975 but was to only last for 4 years until closing its gates on 6th July 1979.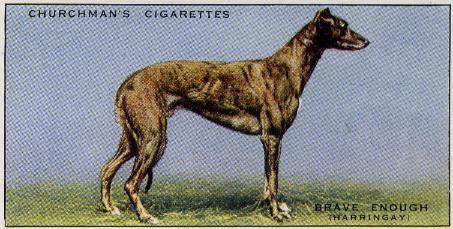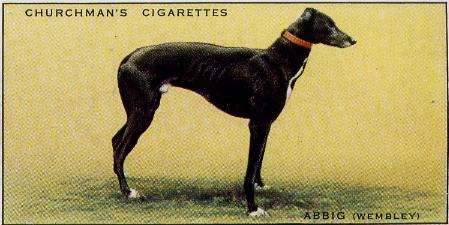 Track Records, as of 1947, are shown below together with an indication of how fast the time is in comparison to other tracks, both for currently open and defunct tracks, in the UK. Ratings are between 0 and 100, where 100 is an extremely fast time and reflects the speed of the track, tightness of the circuit and quality of greyhound visiting the tracks. I am extremely grateful to Tony Nash for providing the data.
SPRINT (up to 385m) STANDARD (386-549m) DISTANCE (550-699m) EXTENDED (700-999m)
Gloucester Longlevens Track Records at a snapshot in time:-
STANDARD 500 yards Brighter Days 28.50 secs Rating 11 24th September 1946
DISTANCE 650 yards Bomb Damage 37.81 secs Rating 12 27th August 1946
Track Records as of April 1977
STANDARD 462 metres Square Gift 27.79 secs Rating 35 23rd April 1962
DISTANCE 647 metres Old Berry Jewel 39.75 secs Rating 35 27th September 1962
EXTENDED 860 metres Doverdale Lady 54.79 secs Rating 18 26th August 1976
I am grateful to Jon Seddon for the following link to a map showing the whereabouts of the old track
http://www.old-maps.co.uk/maps.html?txtXCoord=385965&txtYCoord=219940
I am grateful to Tony Nash for the scans of the first Cheltenham and Gloucester racecard, the first race ever held at the track together with the results from that first meeting.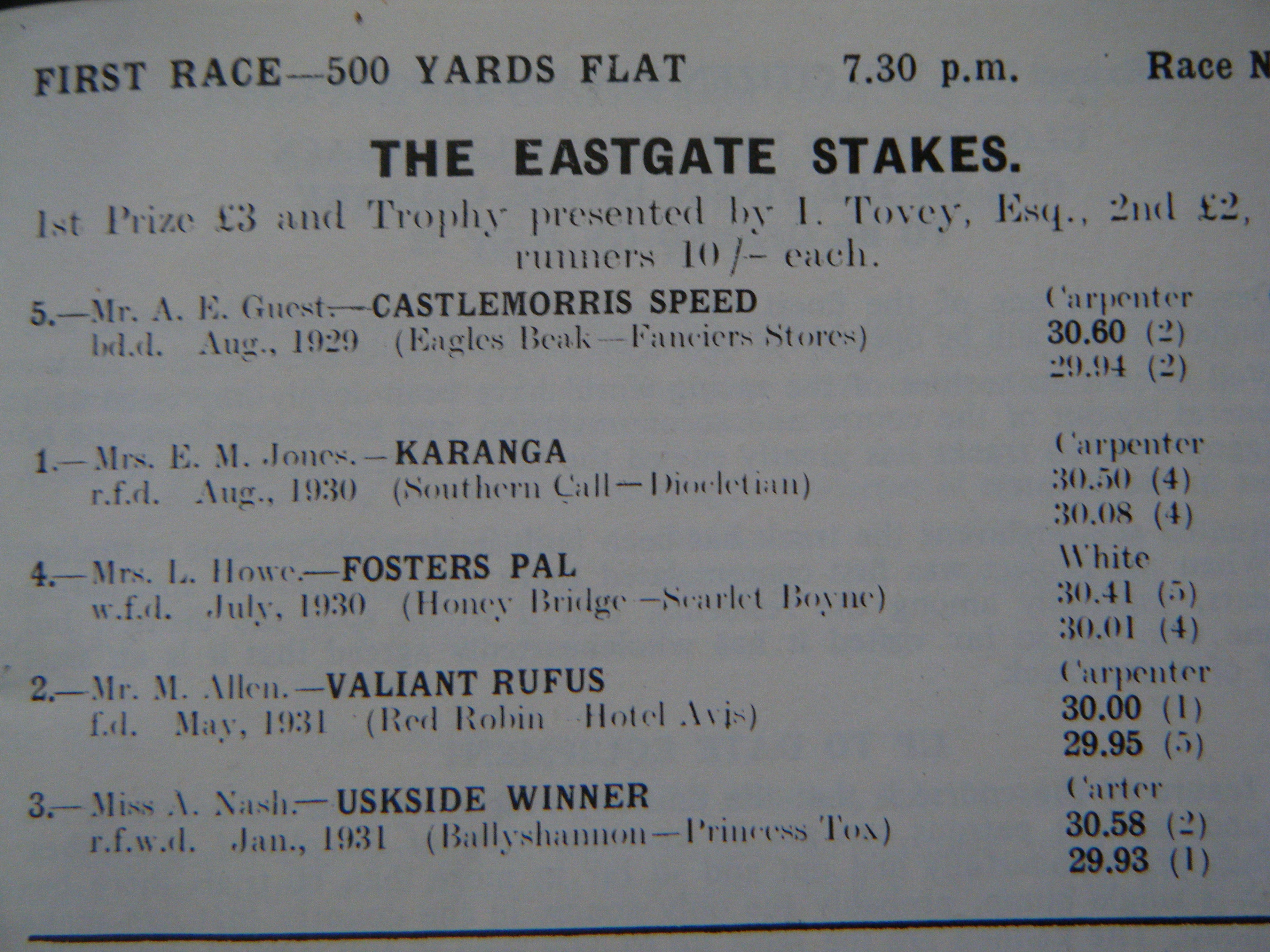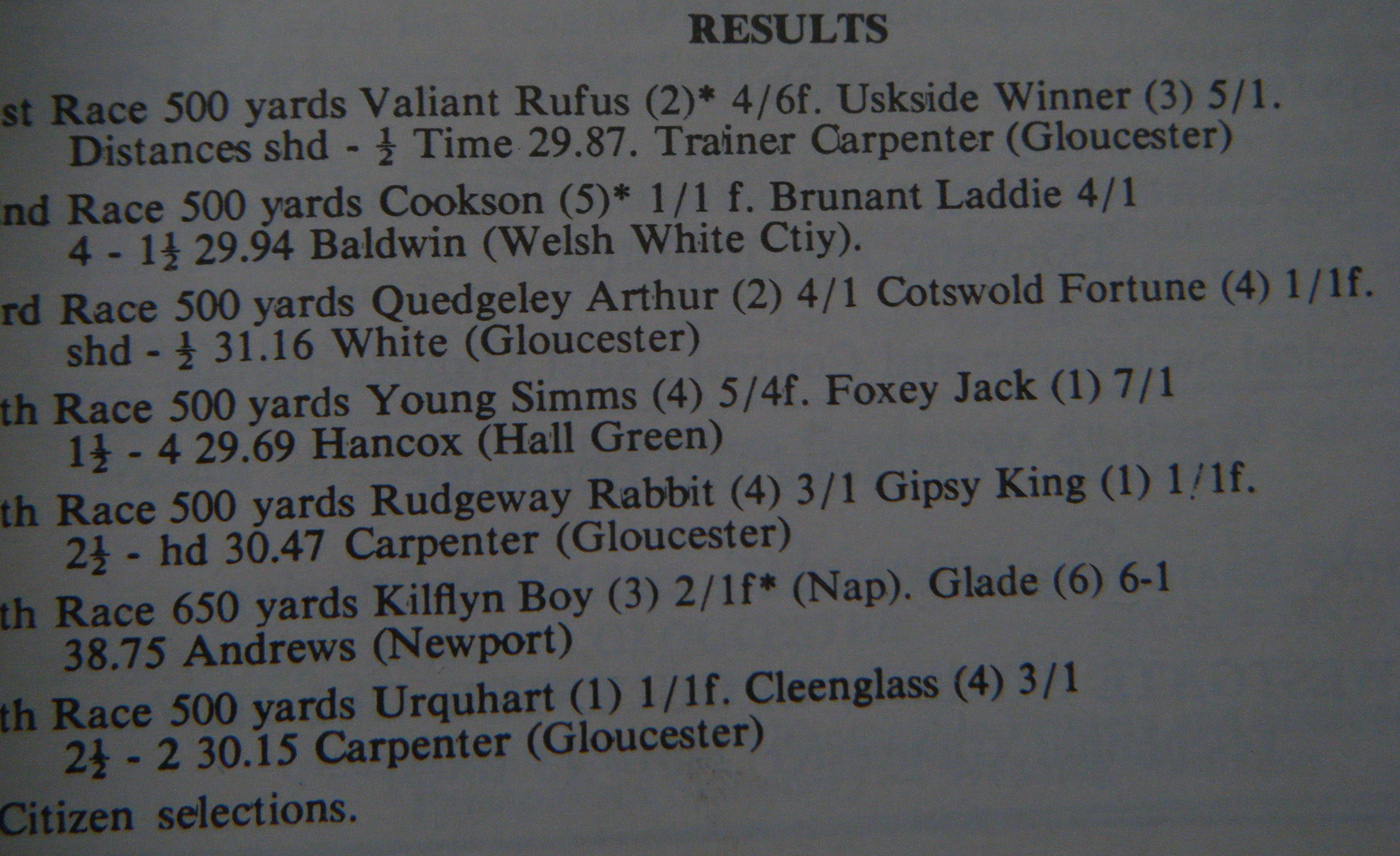 I am grateful to Tony Nash for the 50th anniversary racecard shown below.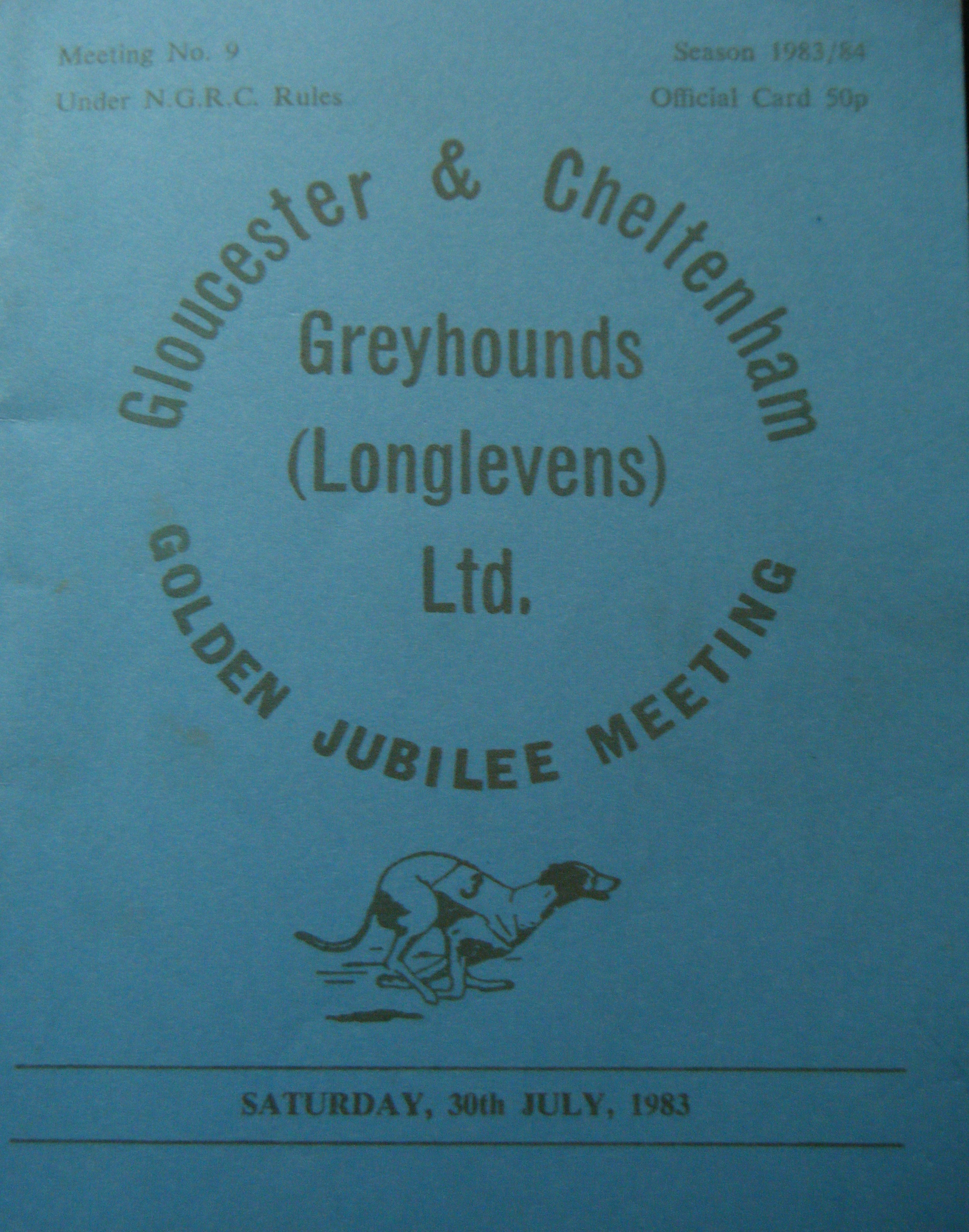 This section gives a comprehensive picture of the badges produced by the track throughout the ages, but only provides the briefest of glimpses of its history. For those wishing to undertake further research we can recommend a visit to

http://astore.amazon.co.uk/wwwgreyhoundd-21 where further reading can be undertaken.
If you have rare Gloucester badges and artefacts for sale then email johnslusar@fsmail.net