GRAYS HARBOR PARK RACECOURSE
The Washington State city of Elma is in Grays Harbor County and situated approximately 90 miles from Seattle. It became incorporated into the Union on 22nd March 1888 and almost 100 years later the city had a racetrack called Harbor Park which was located at the Fairgrounds in Elma. It was a five furlong dirt track which held its inaugural meeting in July 1982 and boasted an open air grandstand which could seat 3,750 punters. It had the facility to stable up to 450 horses and was part of the Blue Mountain Circuit. This meant it could call on horses from Longacres, Emerald Downs, Sun Downs and Dayton. The track would hold prolonged meetings stretching out over up to 5 days and offered both thoroughbred racing and quarter horses races.
The track operated for 15 years before its final meeting in July 1997.
I am grateful to our American Racing Correspondent, Richard Gauthier, for the rare scans of badges shown below.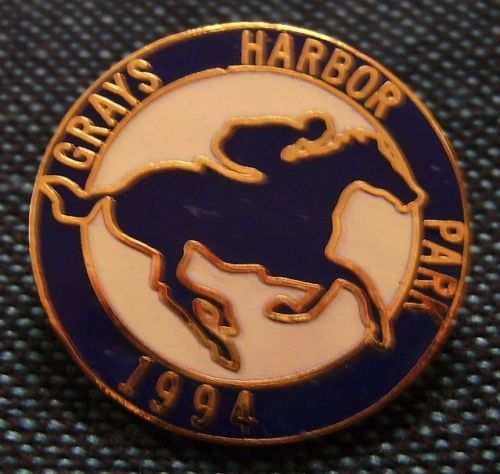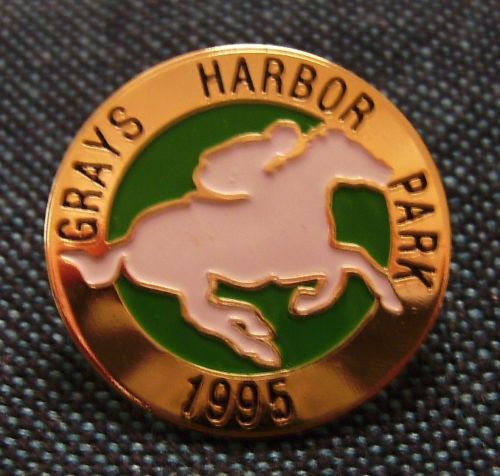 There is still plenty of evidence of the stands which once offered horse racing but today hosts car racing on a circuit built inside the former horse racing track.
If you have badges, racecards, pictures of the racecourse or further details about the course, including your memories, then email johnwslusar@gmail.com