HACKNEY GREYHOUND STADIUM
This site is not an official website for the track shown here and is neither approved or endorsed by the stadium. I am indebted to Richard English for the scans of badges on this page.
The staple of Saturday morning BAGS greyhound racing, Hackney Wick greyhound stadium was situated in Londons East End at 0° 1' W 51° 32' N and held its inaugural meeting on 6th April 1932. Initially it was an independent flapping track, but on 13th January 1938 it applied to race under NGRC rules. It quickly became a famous track and hosted famous races including the William Hill Lead and the Ladbrokes Golden Sprint. On the first day, when the track used it to monitor how popular the venture was, some 12,000 people turned up. It was just two days later that the first proper meeting took place, on 8th April 1932 when a crowd in excess of 13,000 attended. The track was situated on the Waterden Road.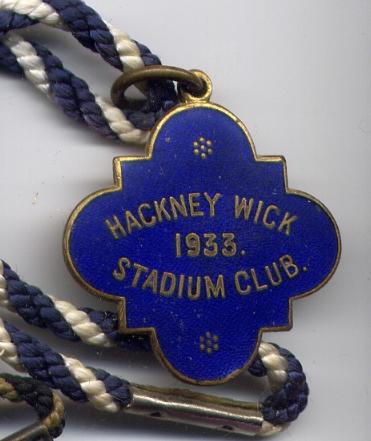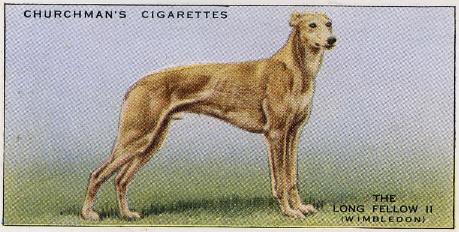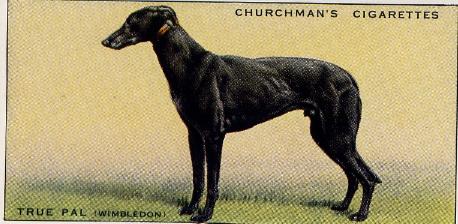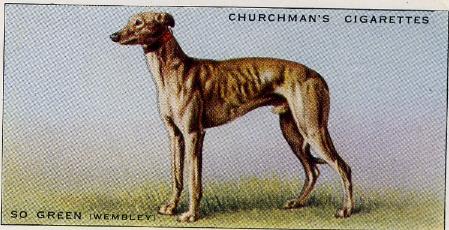 As well as the very popular Saturday morning meeting, Tuesday and Thursday afternoon meetings took place, and night meetings were not used extensively. It continued to operate very successfully before a brief period of closure. It reopened in October 1995 only to close again, for the final time, on 4th January 1997. The area was chosen to be redeveloped for the London 2012 Olympics.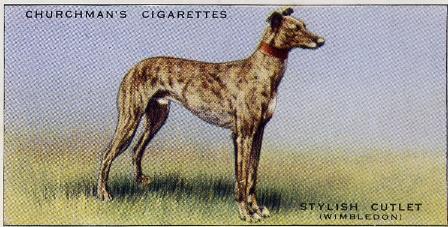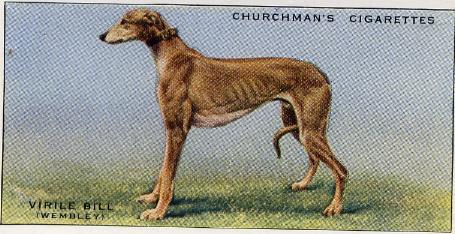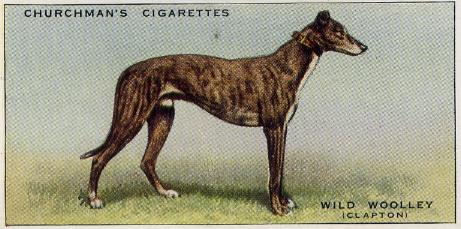 Track Records, as of 1947, are shown below together with an indication of how fast the time is in comparison to other tracks, both for currently open and defunct tracks, in the UK. Ratings are between 0 and 100, where 100 is an extremely fast time and reflects the speed of the track, tightness of the circuit and quality of greyhound visiting the tracks. I am grateful to Tony Nash for providing the data.
SPRINTS (up to 385m) STANDARD (386-549m) DISTANCE (550-699m) EXTENDED (700-999m)
Hackney Track Records at a snapshot in time:-
SPRINT 350 yards Prestwich 19.50 secs.Rating 31
STANDARD 500 yards Muimeac 28.62 secs Rating 8
STANDARD 550 yards Parish Model 31.16 secs Rating 17
I am grateful to Jon Seddon for the following link to a map showing the whereabouts of the old track
http://www.old-maps.co.uk/maps.html?txtXCoord=537346&txtYCoord=184983
This section gives a comprehensive picture of the badges produced by the track throughout the ages, but only provides the briefest of glimpses of its history. For those wishing to undertake further research we can recommend a visit to

http://astore.amazon.co.uk/wwwgreyhoundd-21 where further reading can be undertaken.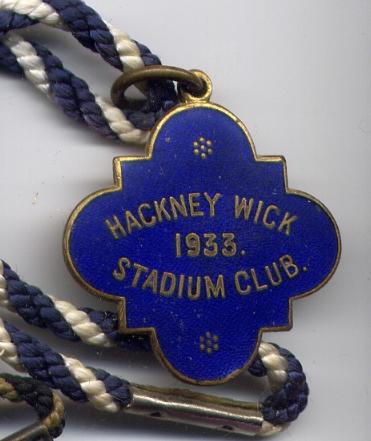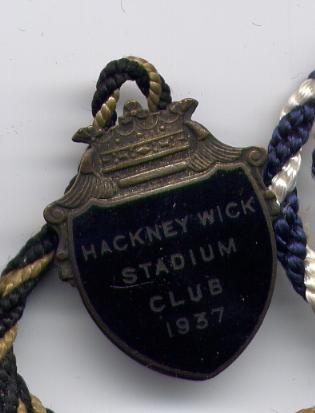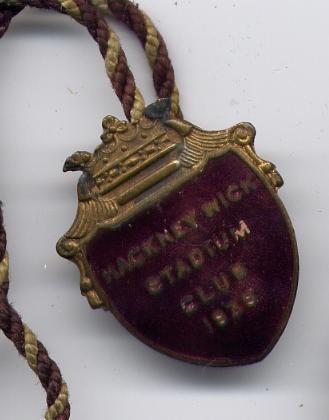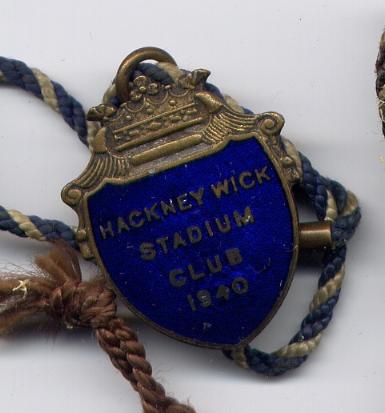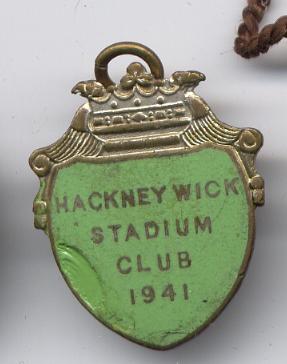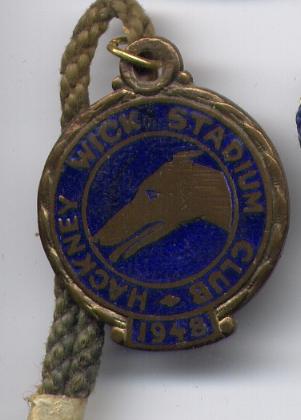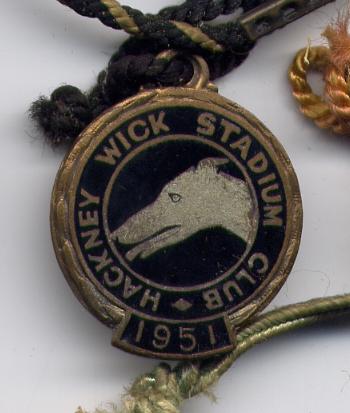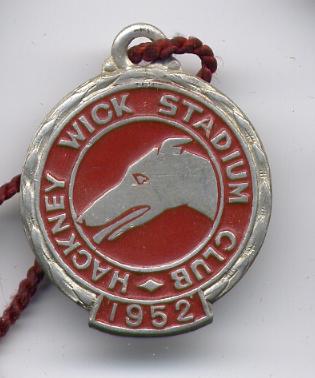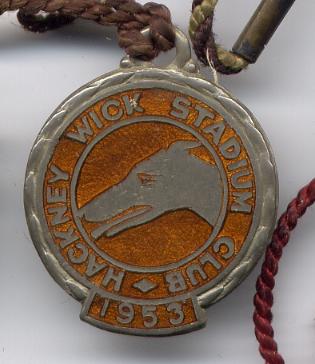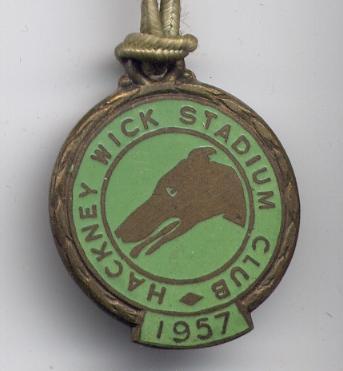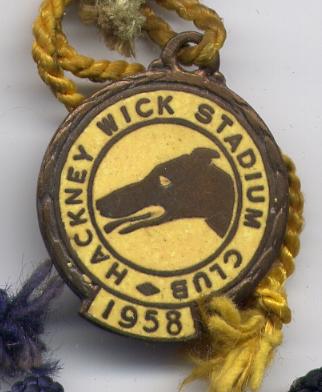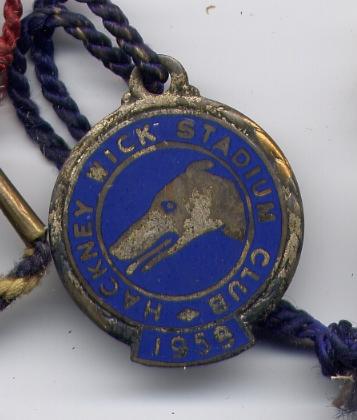 If you have rare Hackney badges and artefacts for sale then email johnslusar@fsmail.net