HOLLYWOOD PARK RACECOURSE
Situated in Inglewood, a stones throw from the Hollywood film studios, Hollywood Park Racecourse first staged racing in 1938 on a track designed by Arthur Froehilch, designer of so many quality courses across the USA. Not surprisingly its chairman was one of the Warner Brothers, Jack. The course closed in the early 40's when the War intervened, but reopened in 1944 only to suffer a further setback in 1949 when the grandstand was destroyed by fire.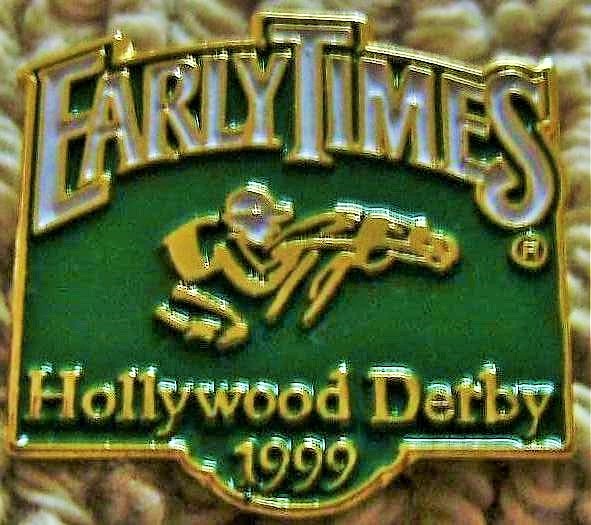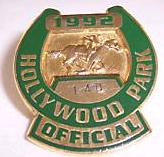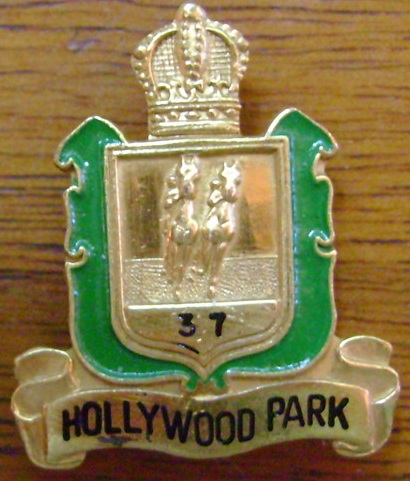 In 1999 Churchill Downs Incorporated purchased the course only to sell it some 6 years later to the present owners Bay Meadows Land Company.
The course hosts no less than 13 of Americas most prestigious Group One races, including the American Oaks, the Hollywood Gold Cup and the Hollywood Derby. The American Oaks, for 3 yeard old fillies and upwards, was first run in 2002 over 10 furlongs. That first race was won by Megahertz (GB), while the 2008 running proved to be a success for Pure Clan. Most recently the 2012 winner was Lady of Shamrock ridden by Mike E Smith.
The Grade 1 Matriarch Stakes over a mile was first run in 1981. The 2012 winner was Better Lucky ridden by Eddie Castro.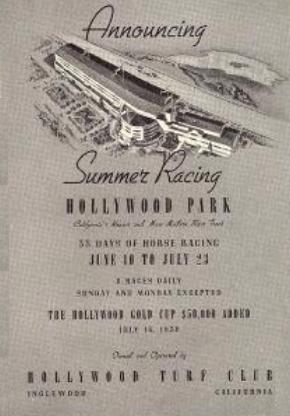 The Hollywood Gold Cup is competed for over 10 furlongs and has been hosted at the track since it opened in 1938. No less a horse than the great Seabiscuit won that inaugural running. Native Dancer won it 3 times in succession in 1965-7, while Lava Man repeated the feat in 2005-7. The 2008 winner was Mast Track, whilst the most recent 2012 winner was Game On Dude ridden by Chantal Sutherland.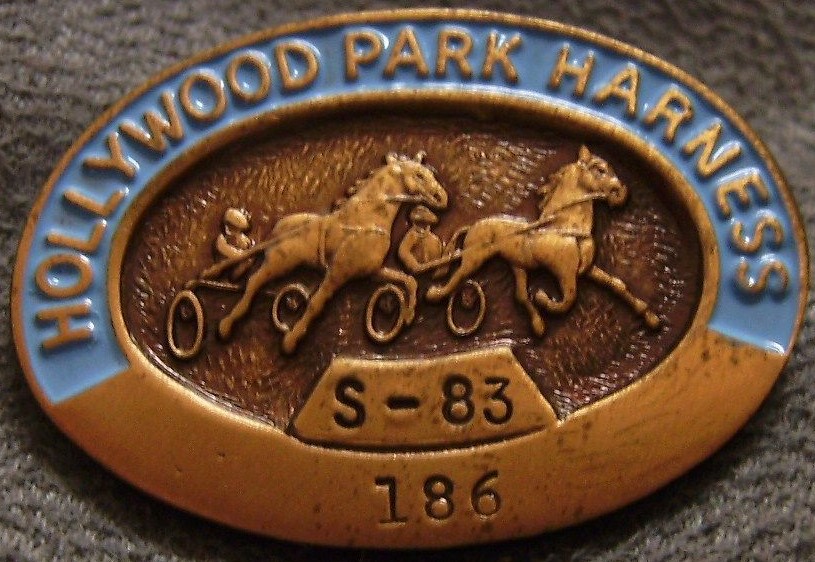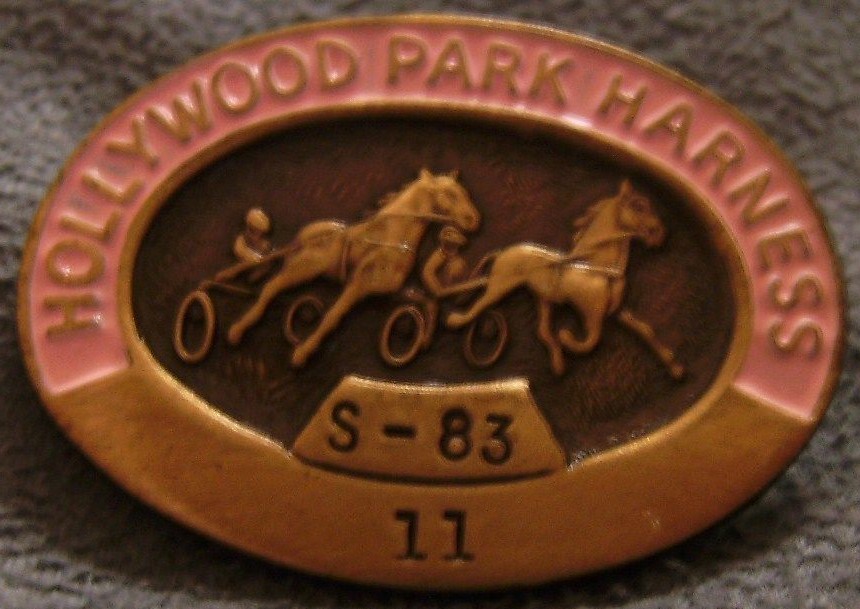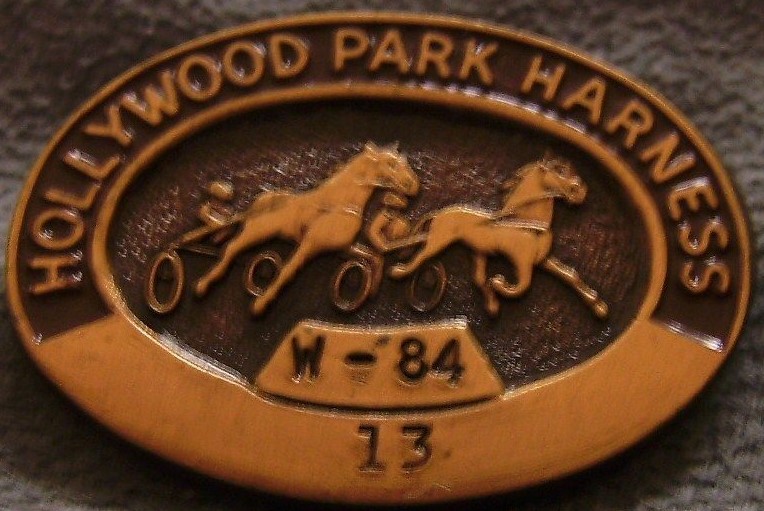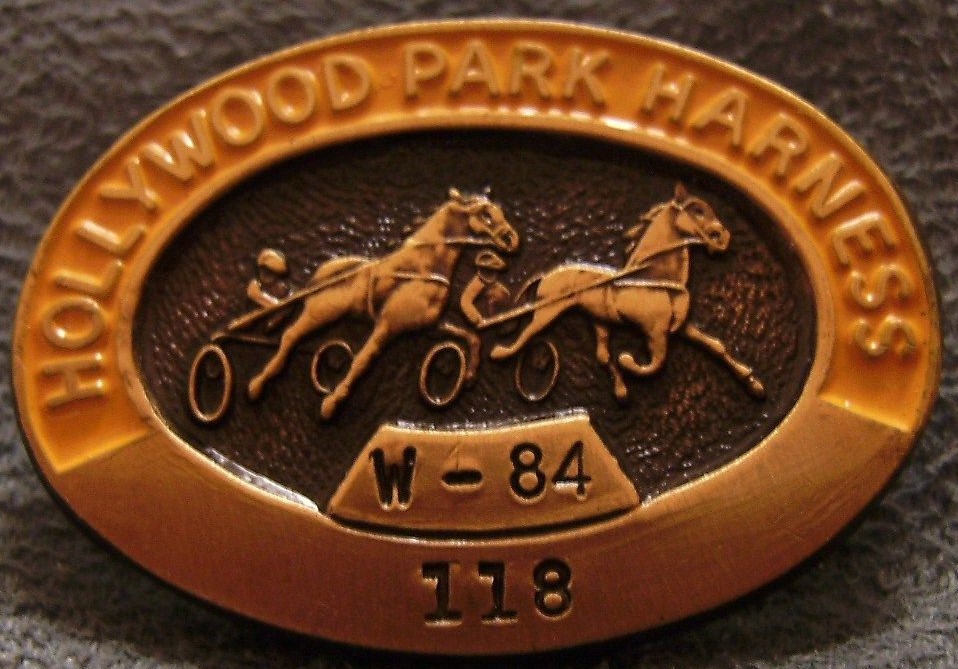 The Hollywood Derby, for 3 year olds over 10 furlongs, has been run since the courses inception in 1938 and was won in that year by Specify. Court Vision won the 2008 contest, whilst the most recent winner was Unbridled Command ridden by Javier Castellano.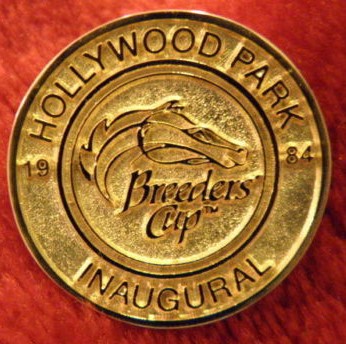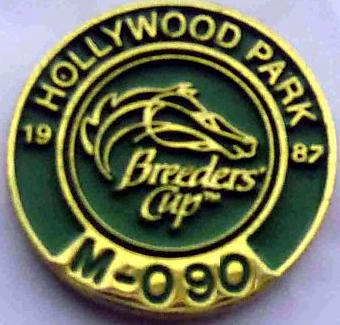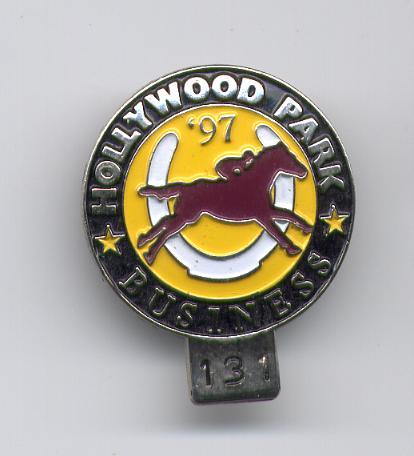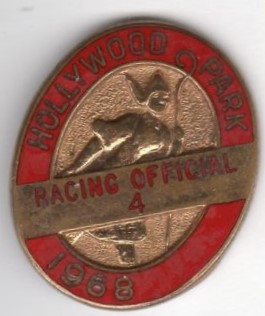 Hollywood Park had the honour of hosting the first Breeders Cup in 1984 Breeders Cup. Also hosted it in 1987 and 1997. Use the link to research Cup history.
I am grateful to our American Racing Correspondent Richard Gauthier for the badges shown below, part of his extensive collection.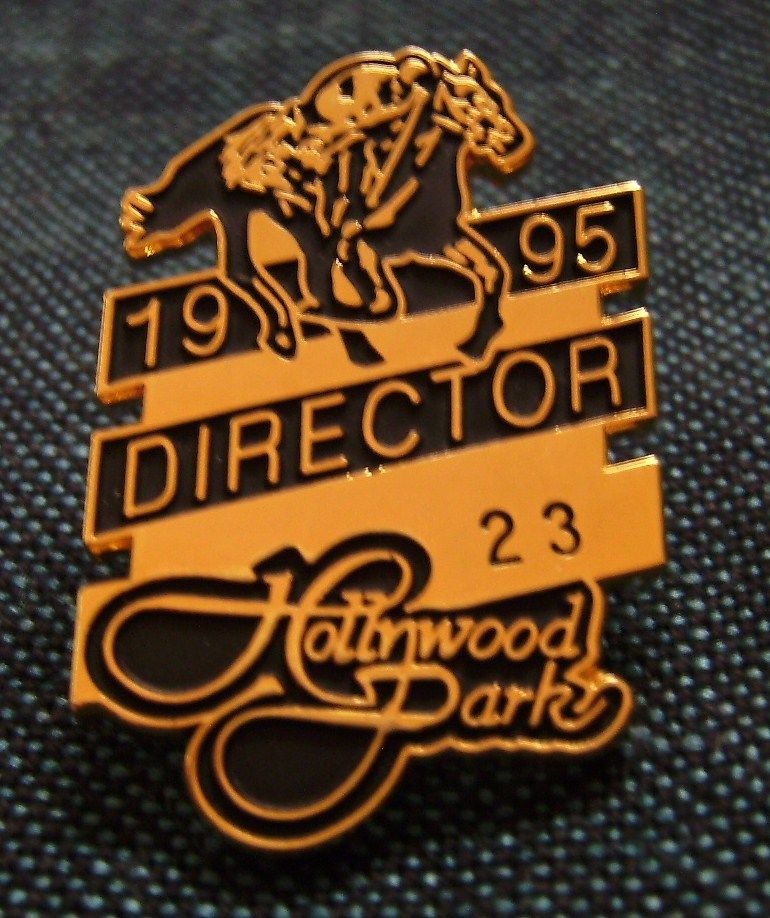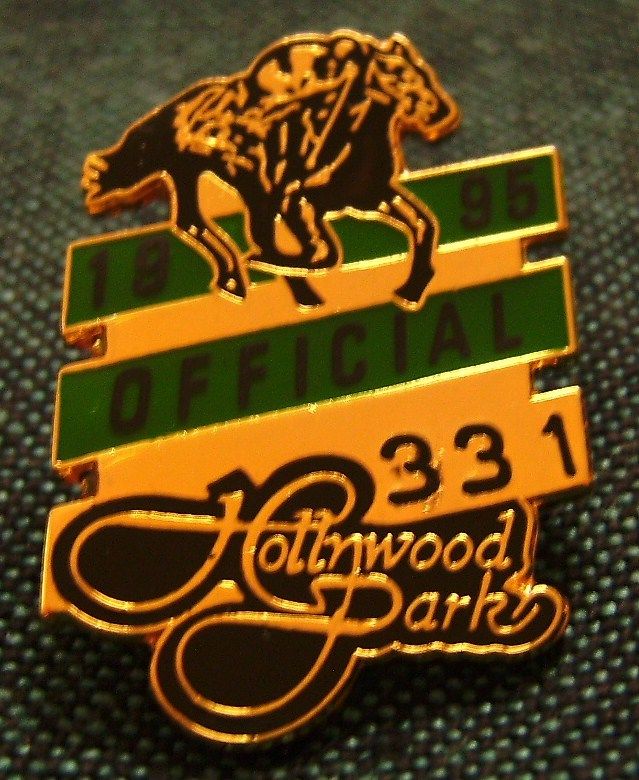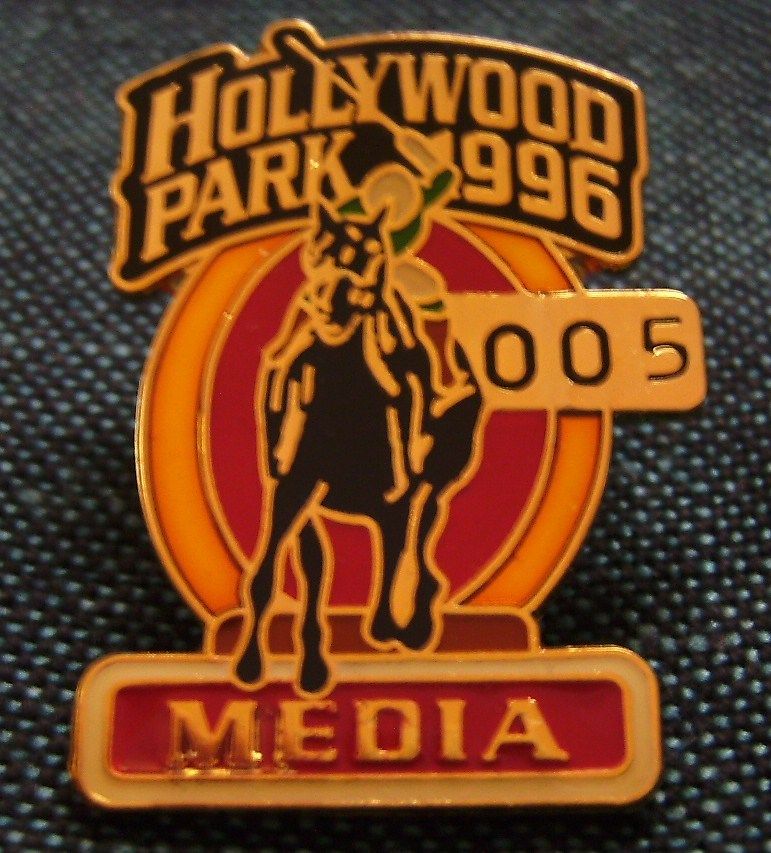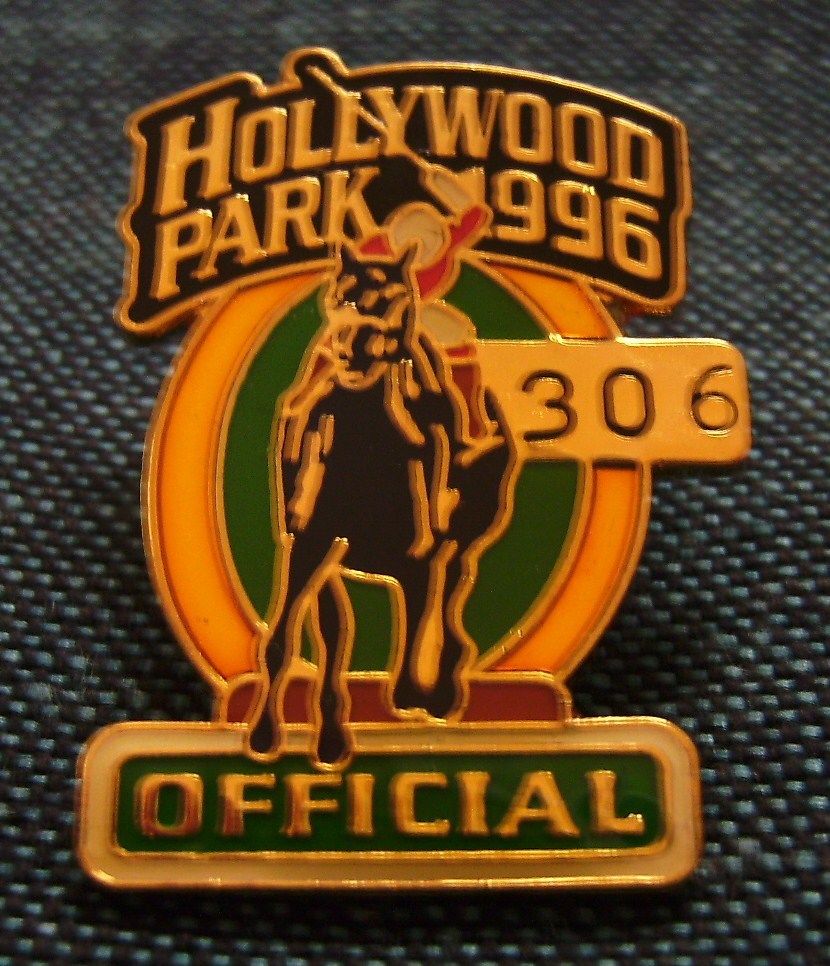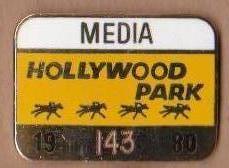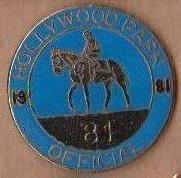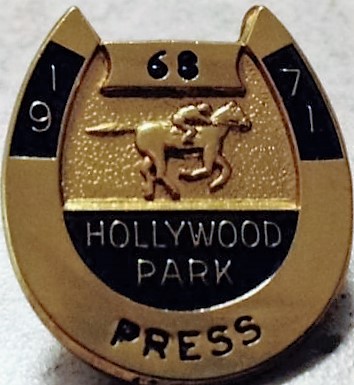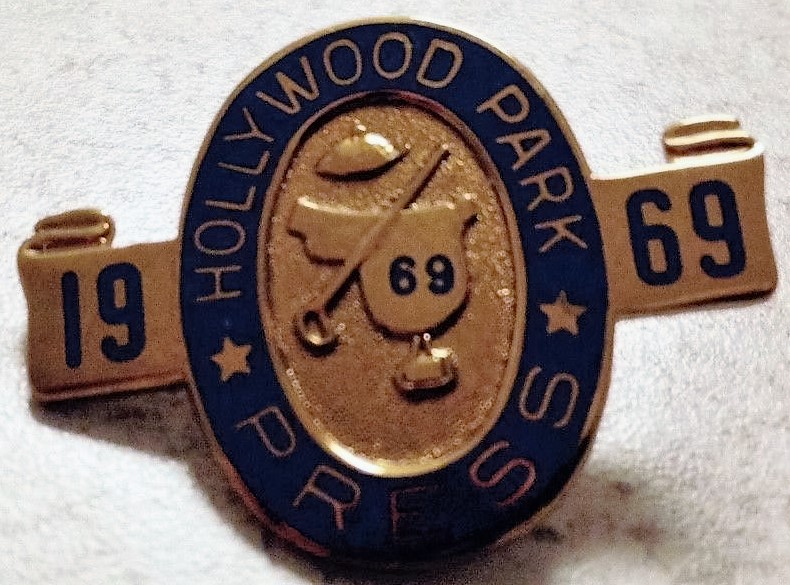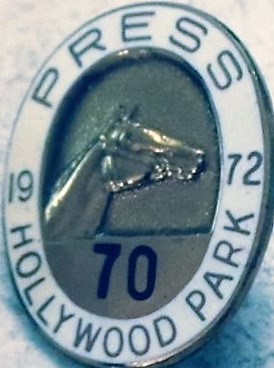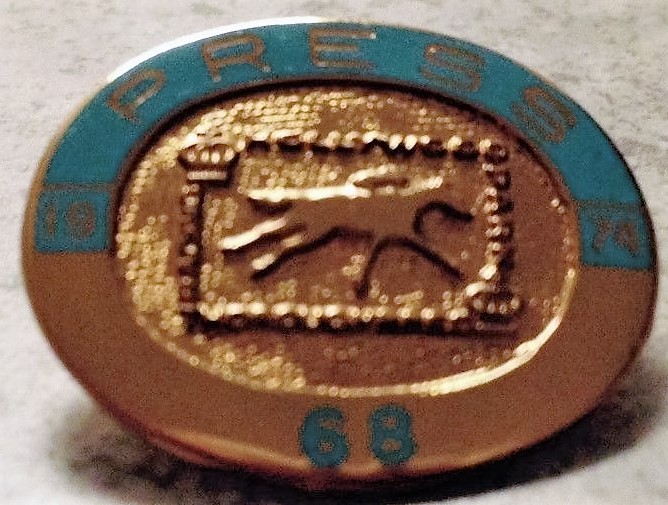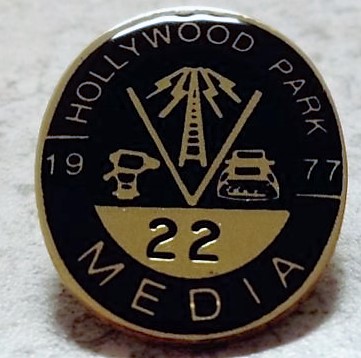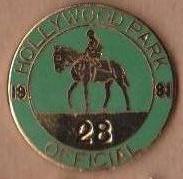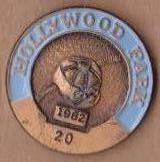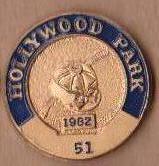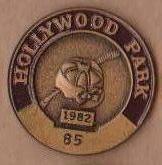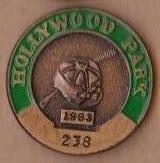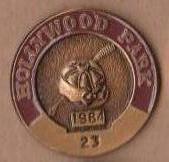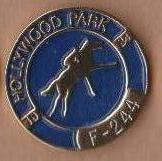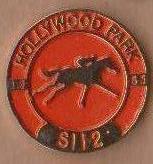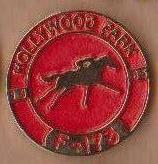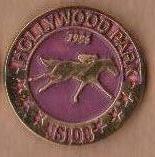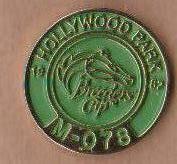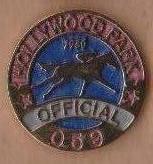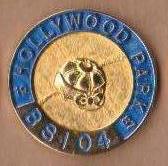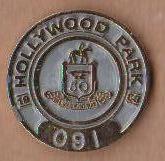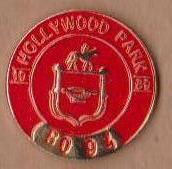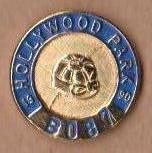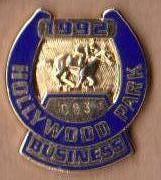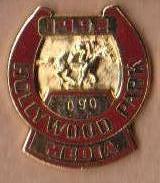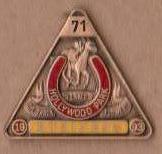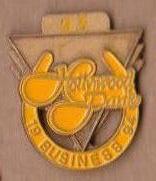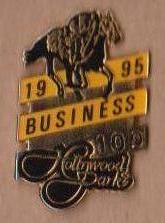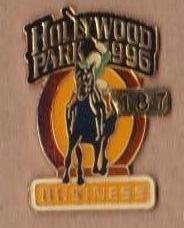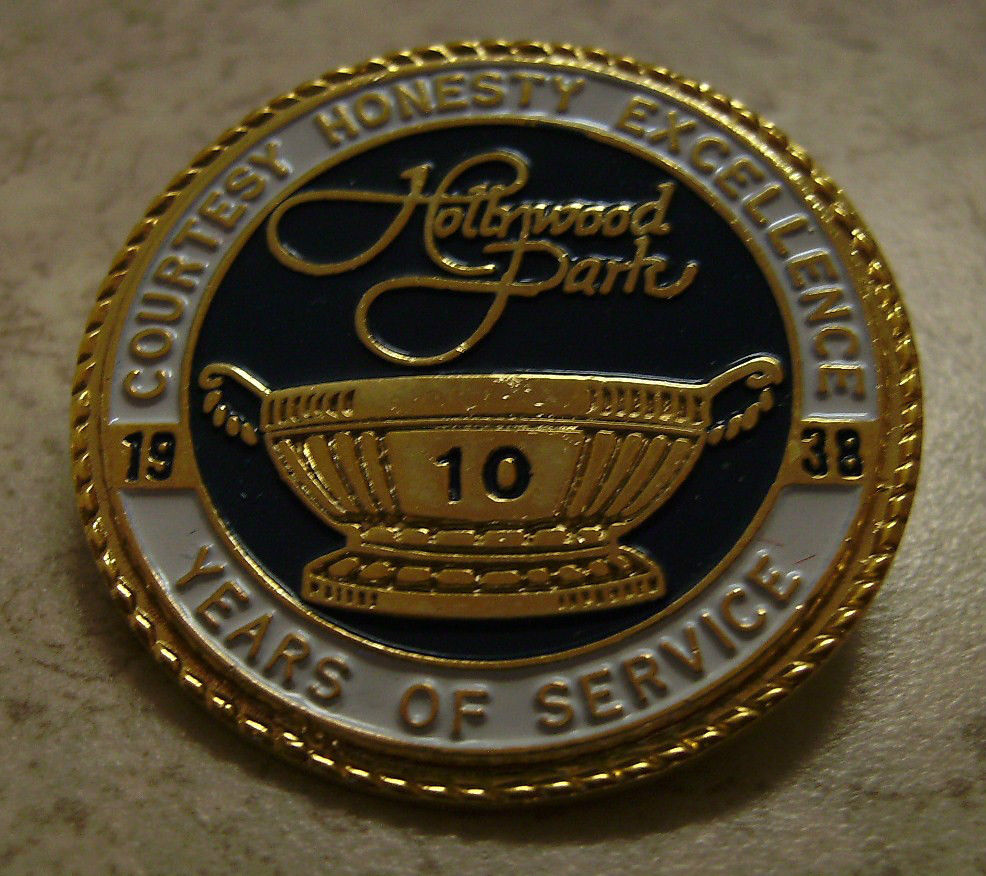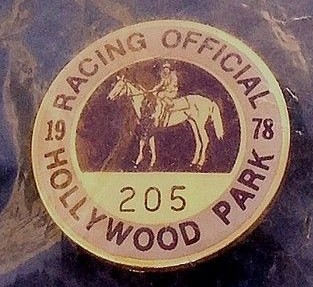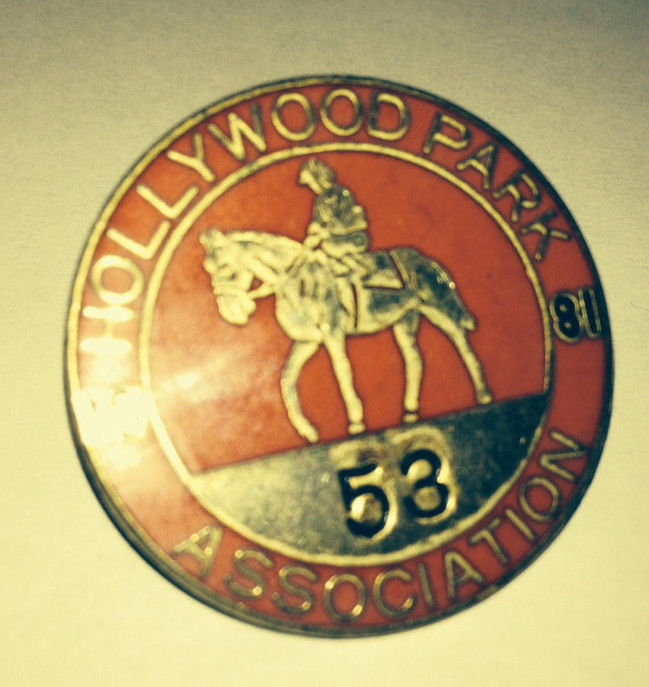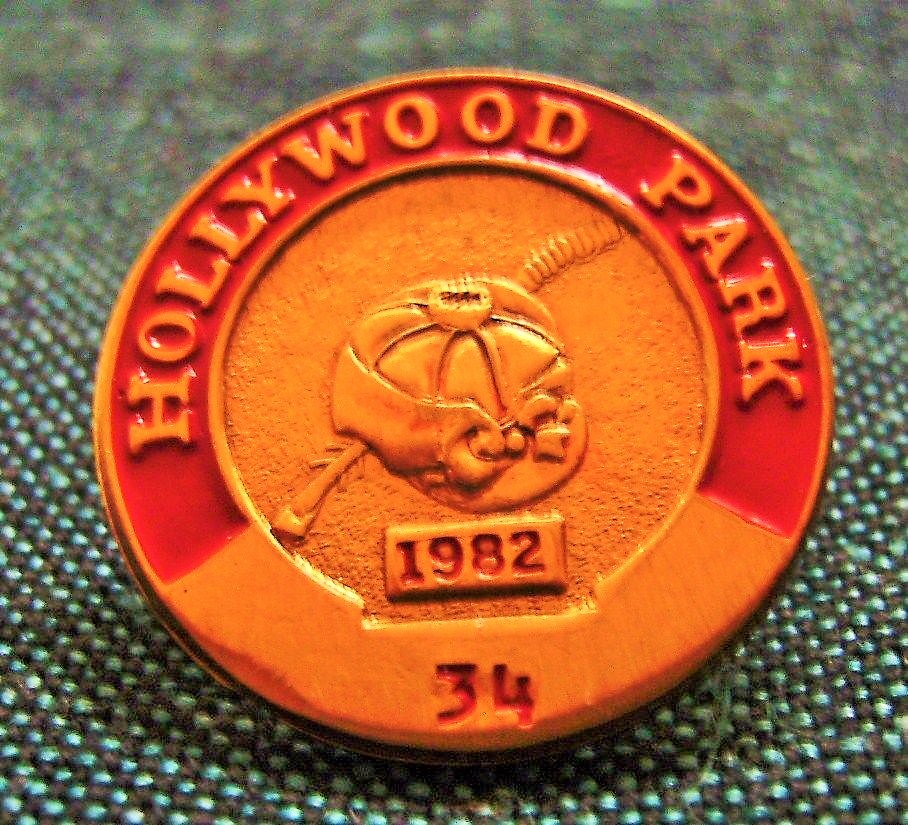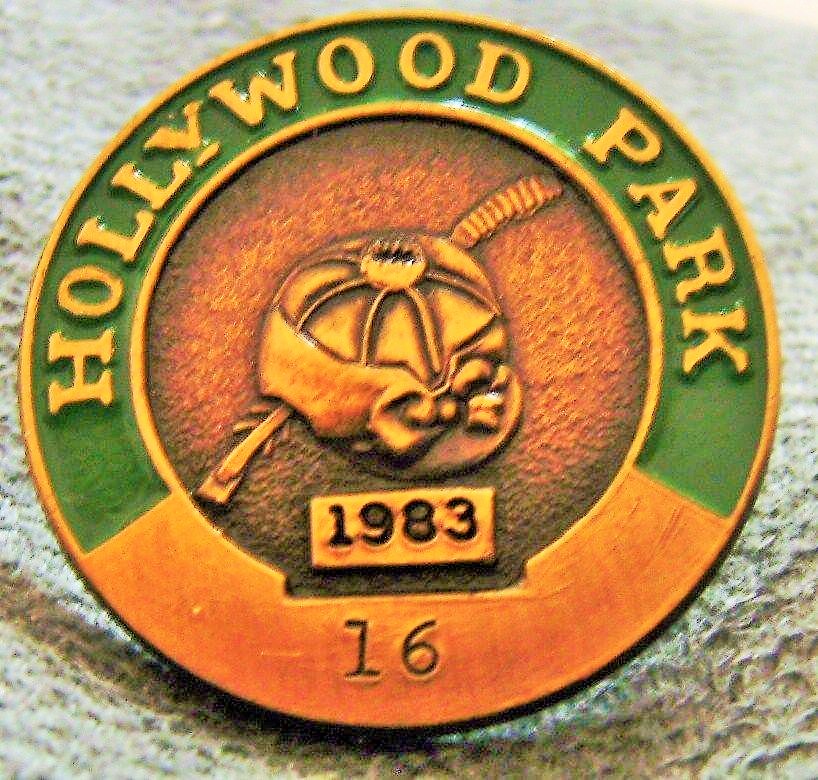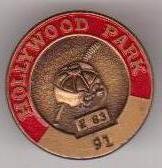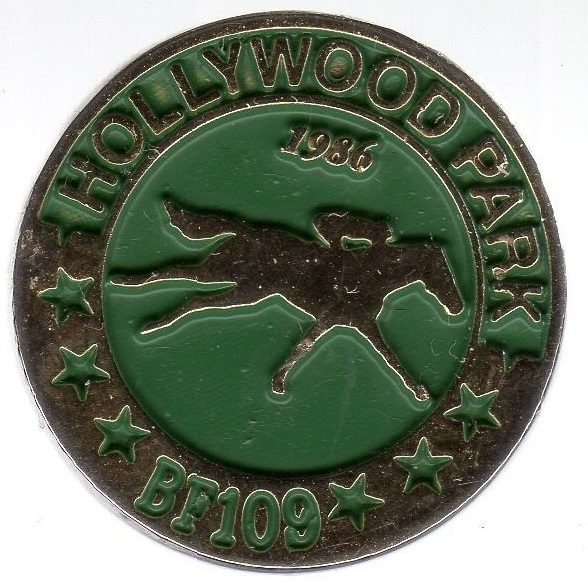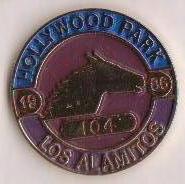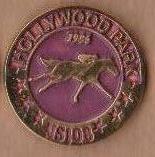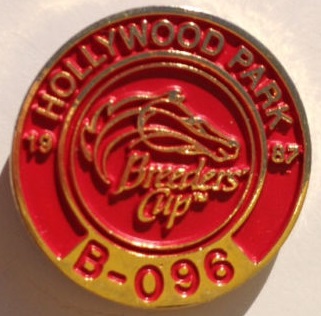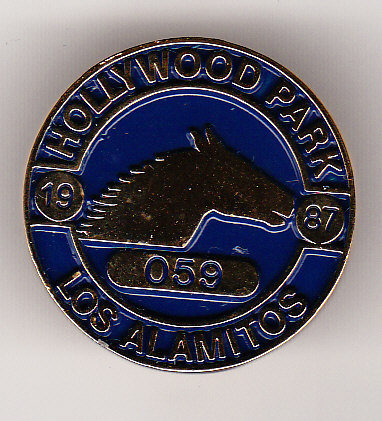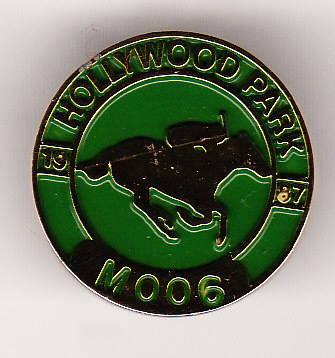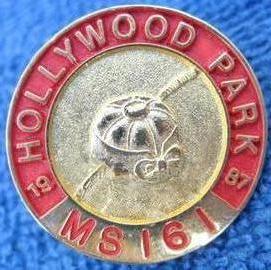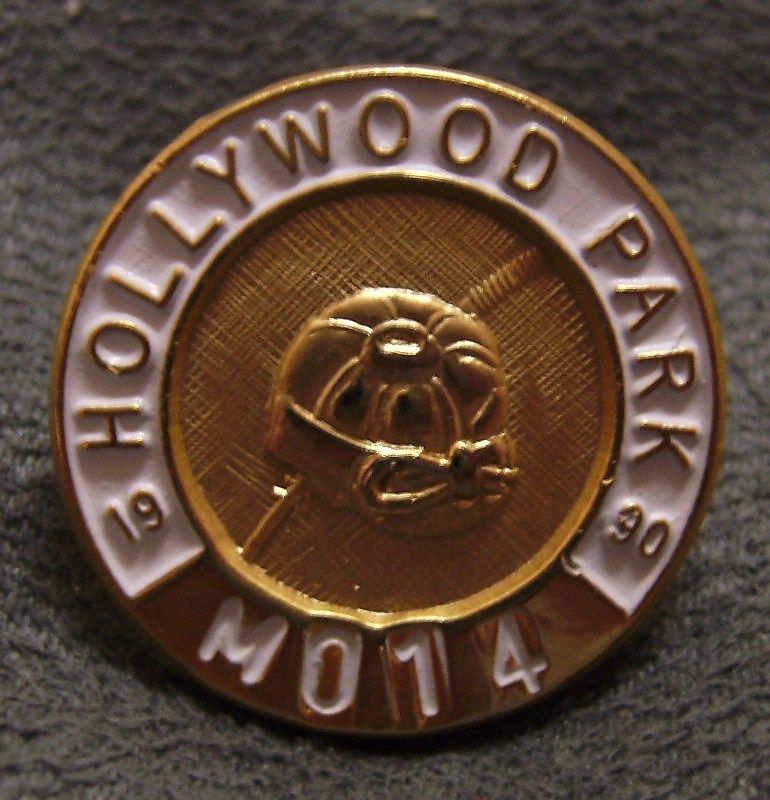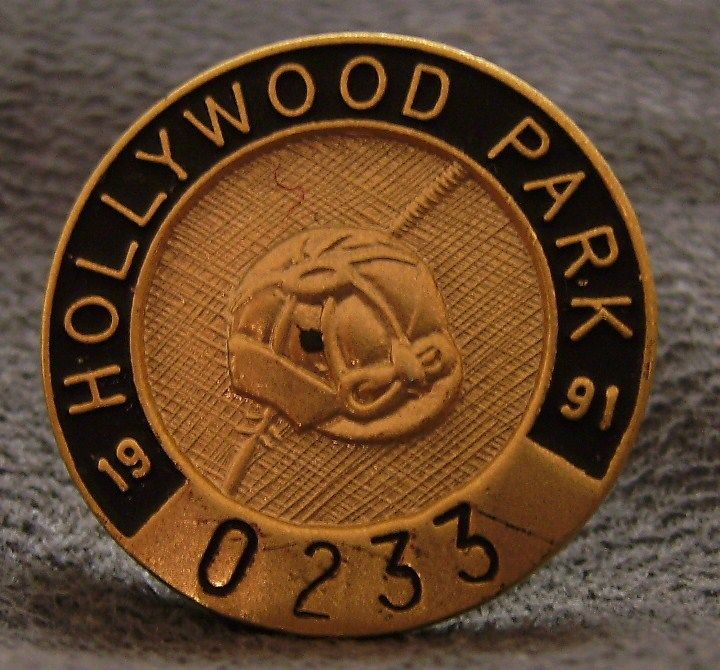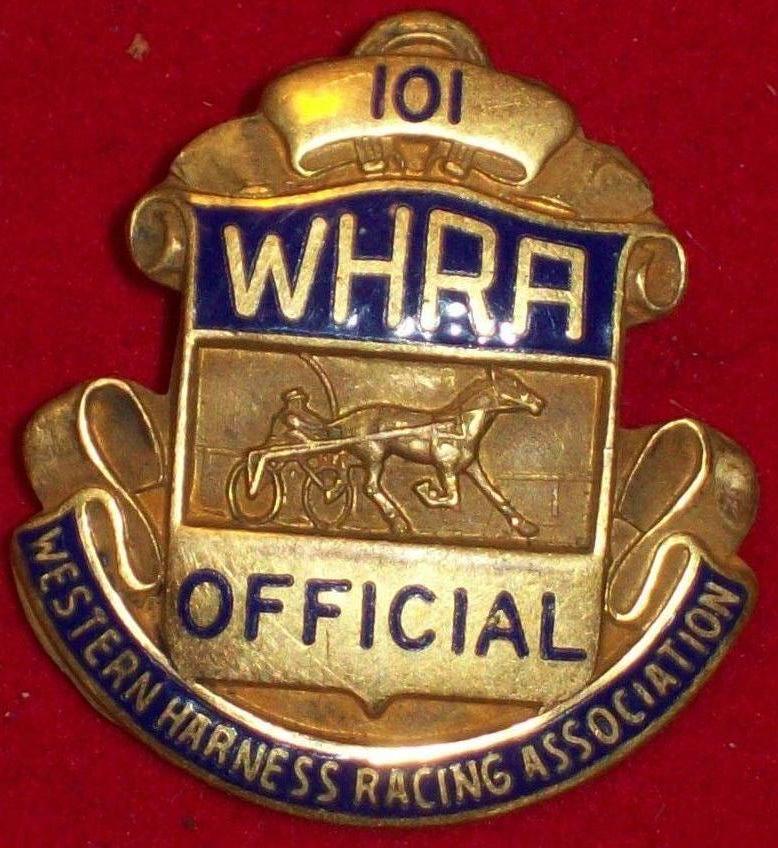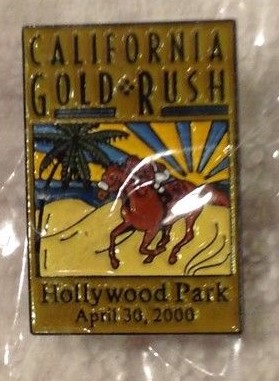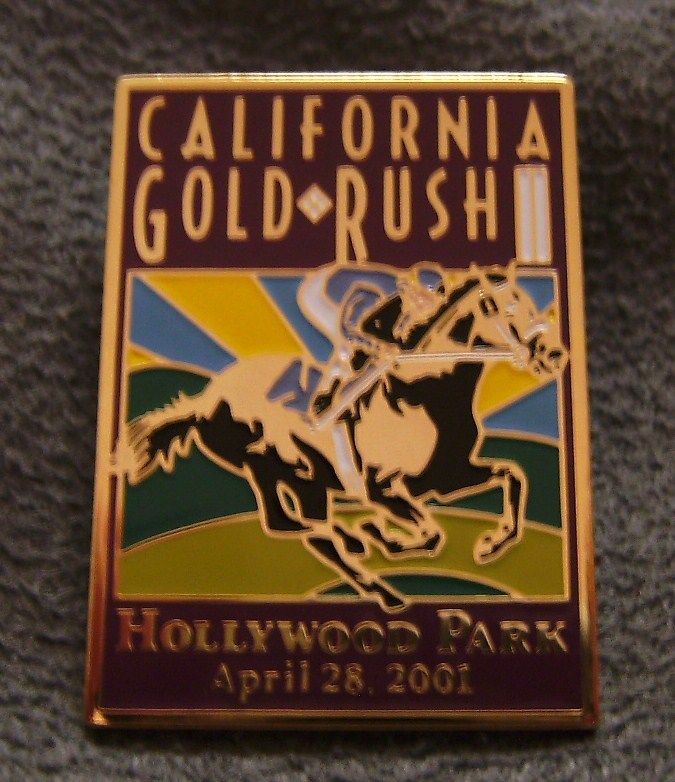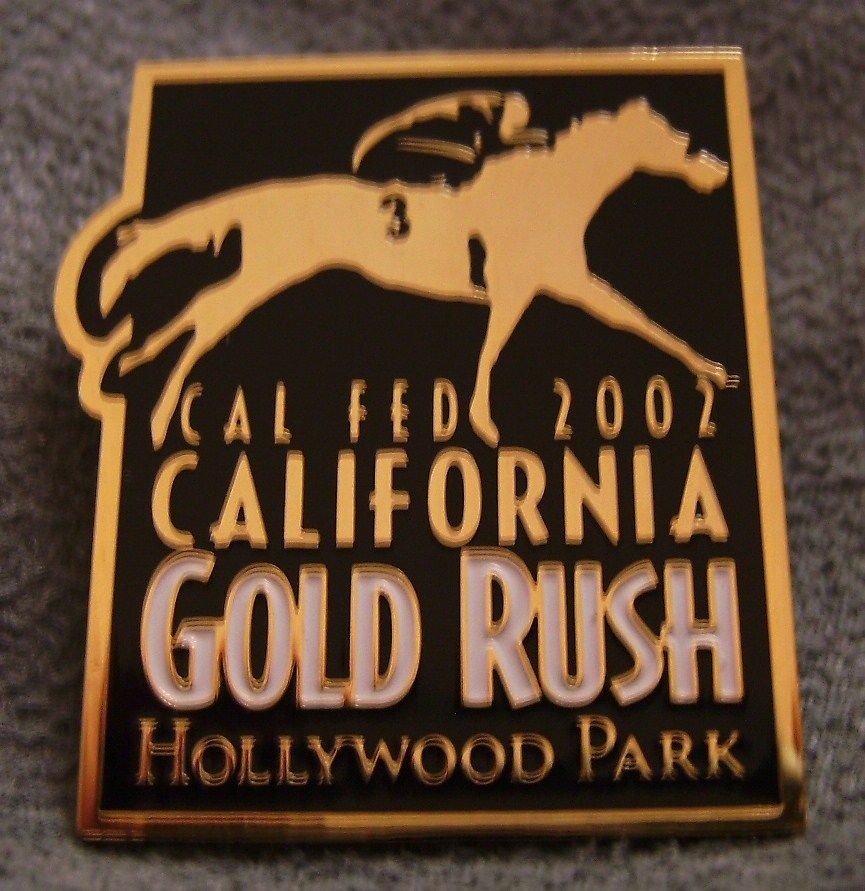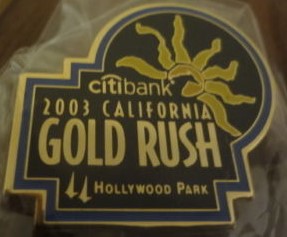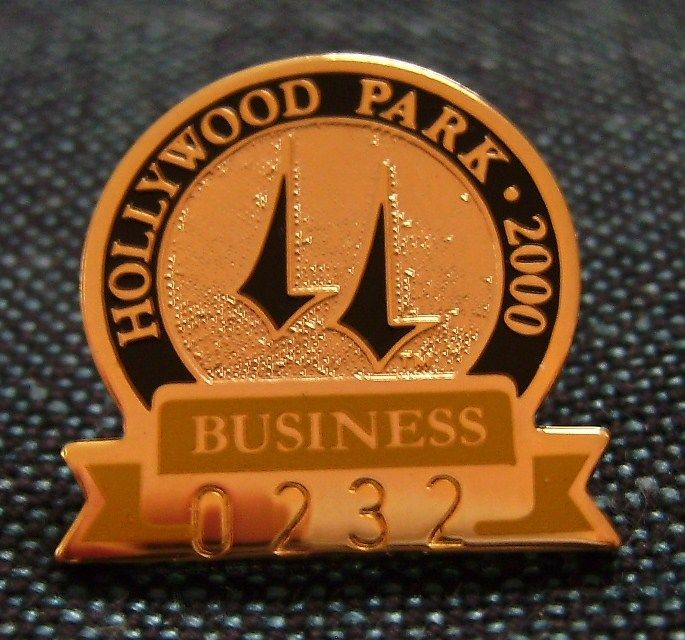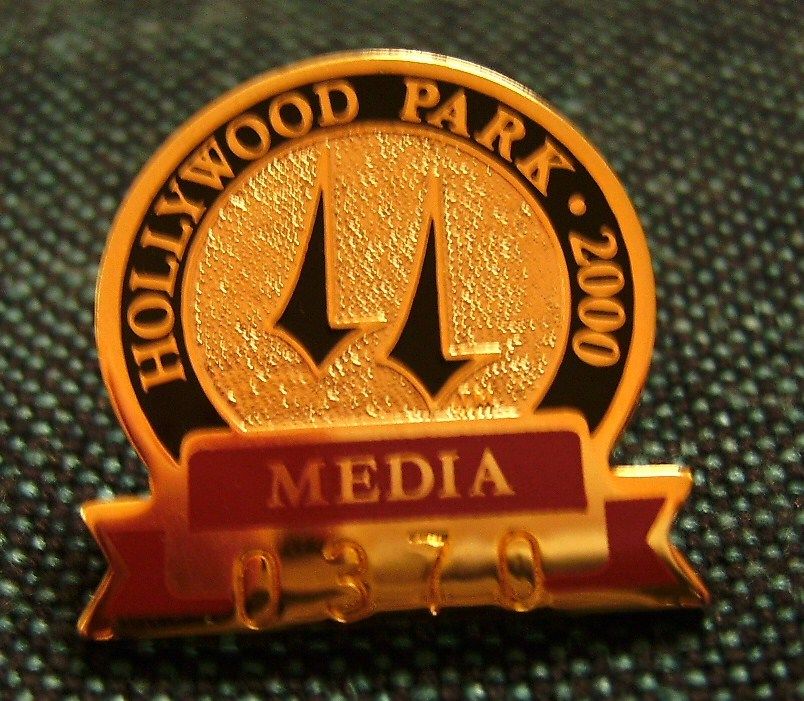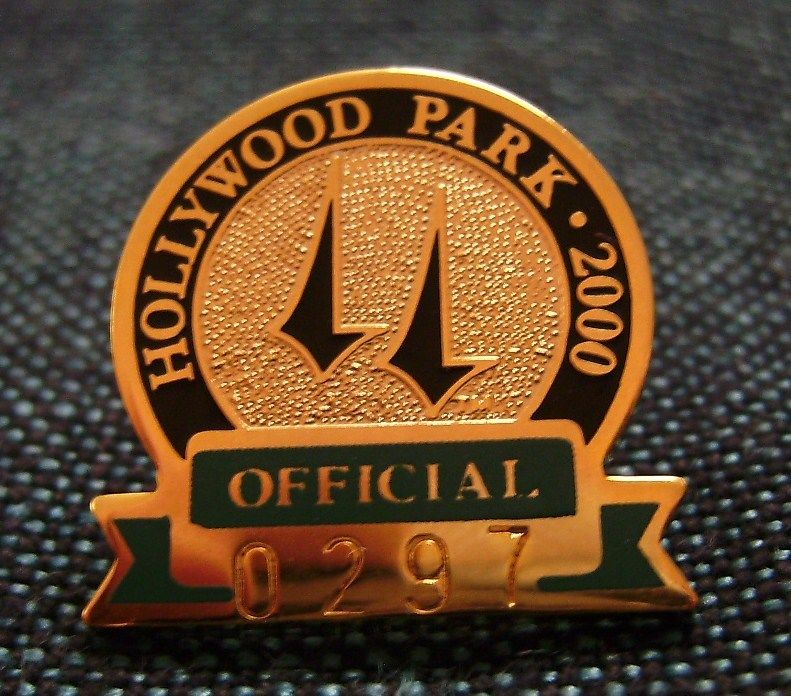 Our American Racing Correspondent Richard Gauthier has supplied American Oaks badges from 2003 to 2006 and these are shown below. The inaugural running in 2002 was won by Megahertz ridden by Alex Solis.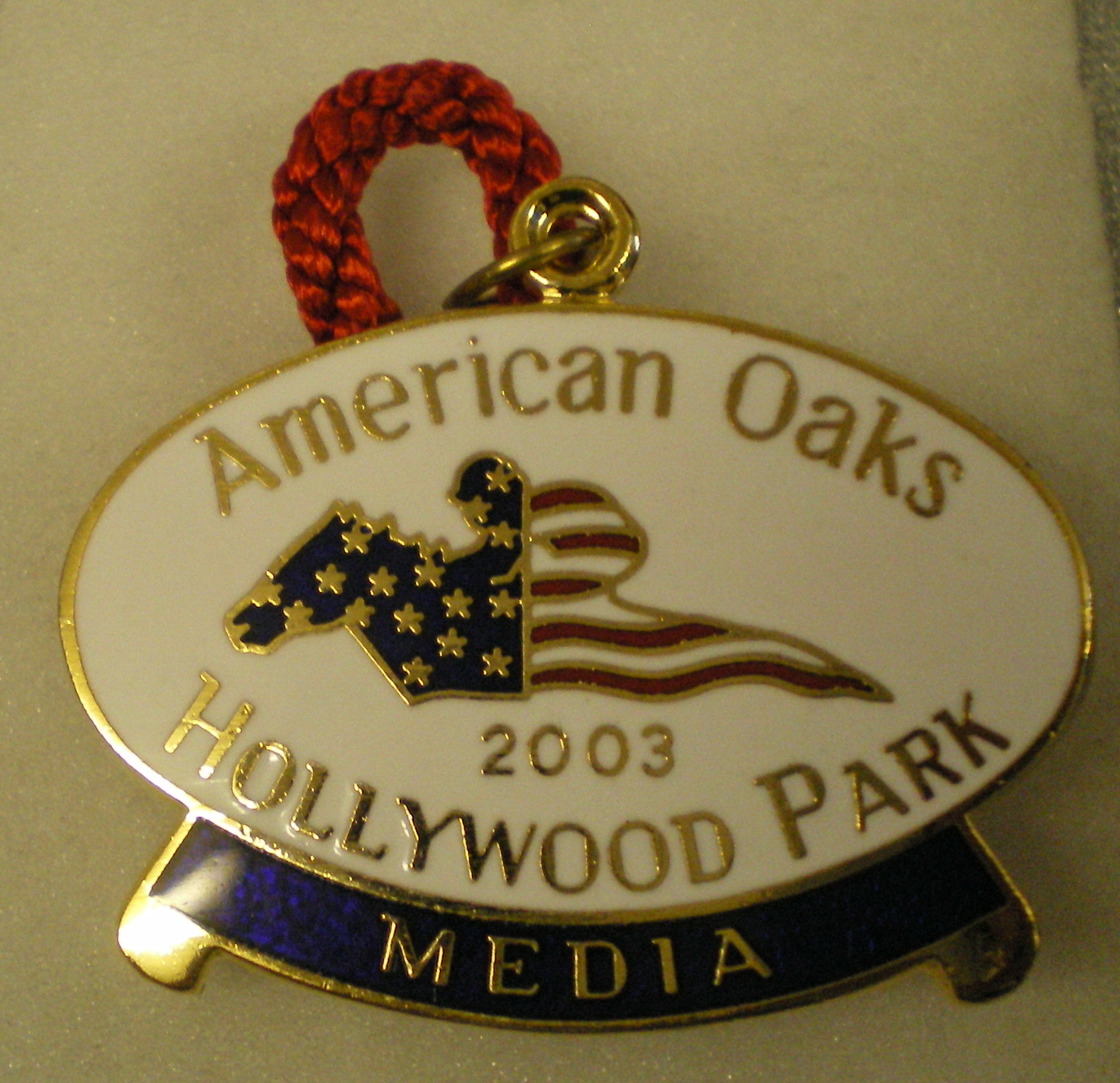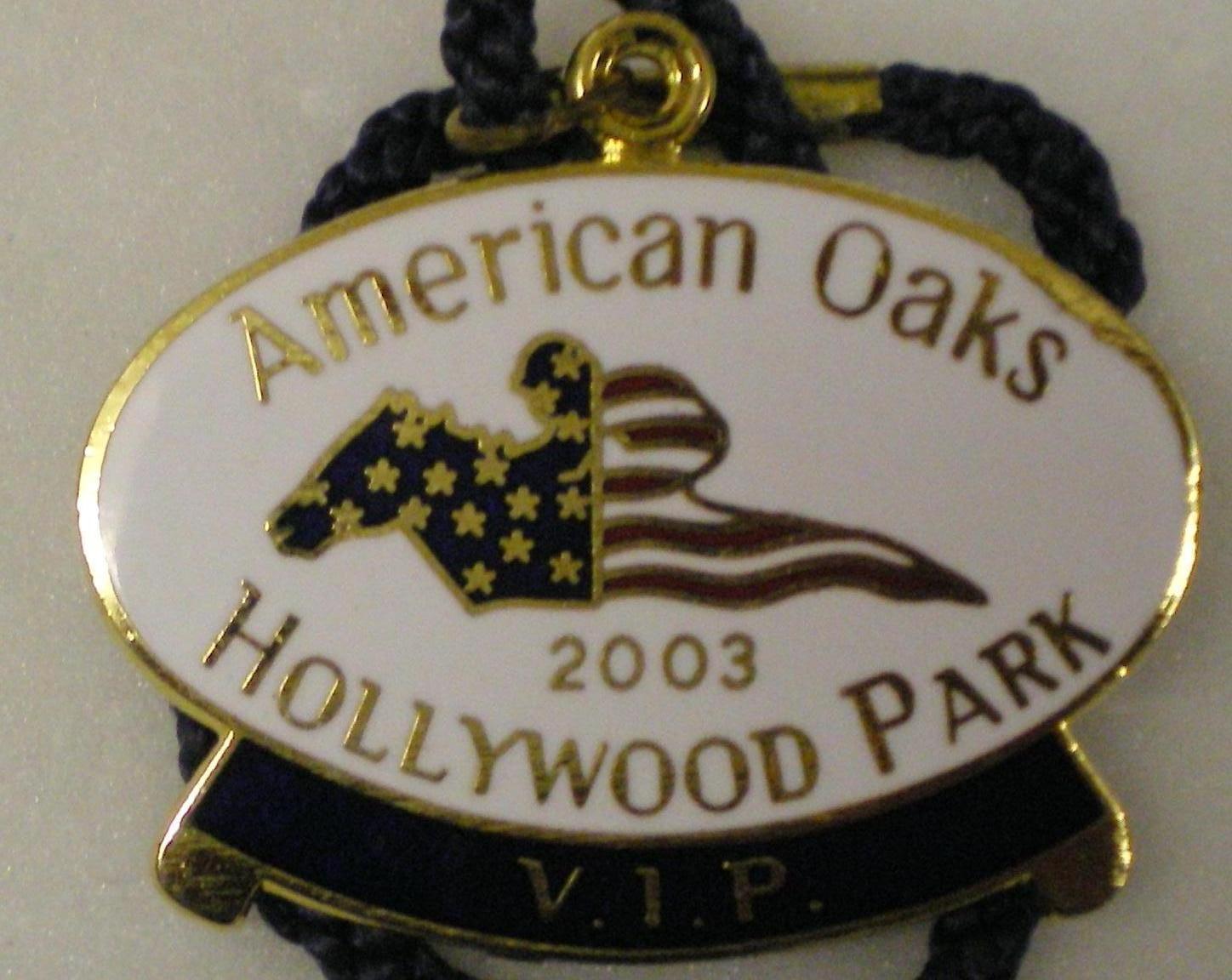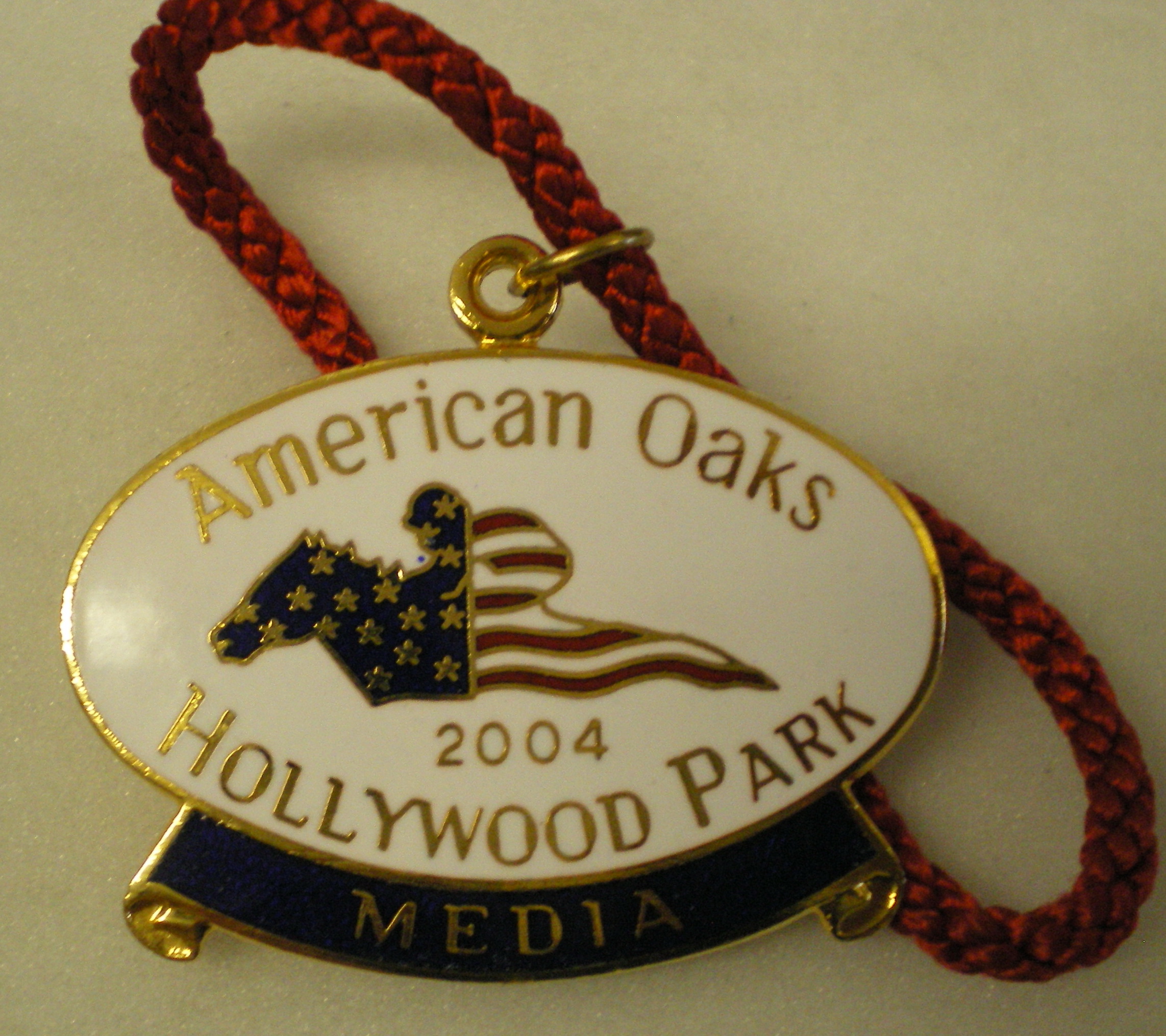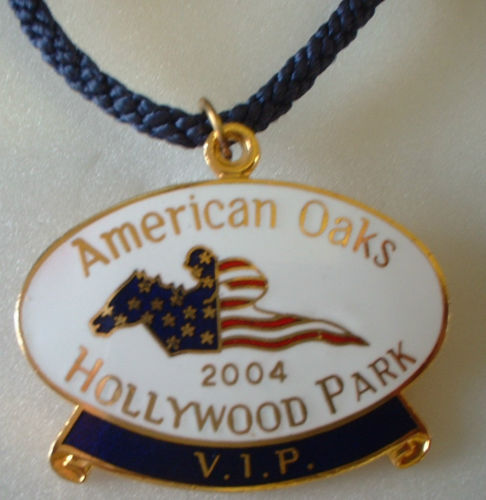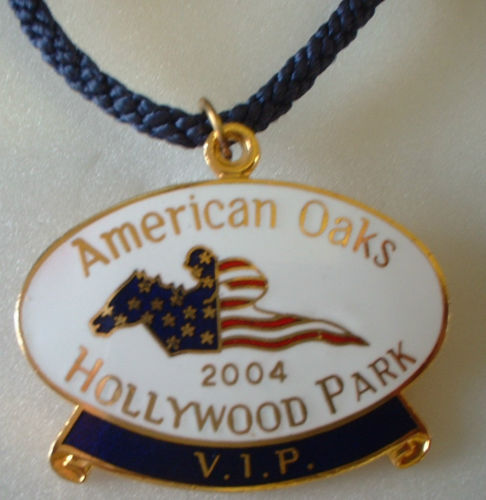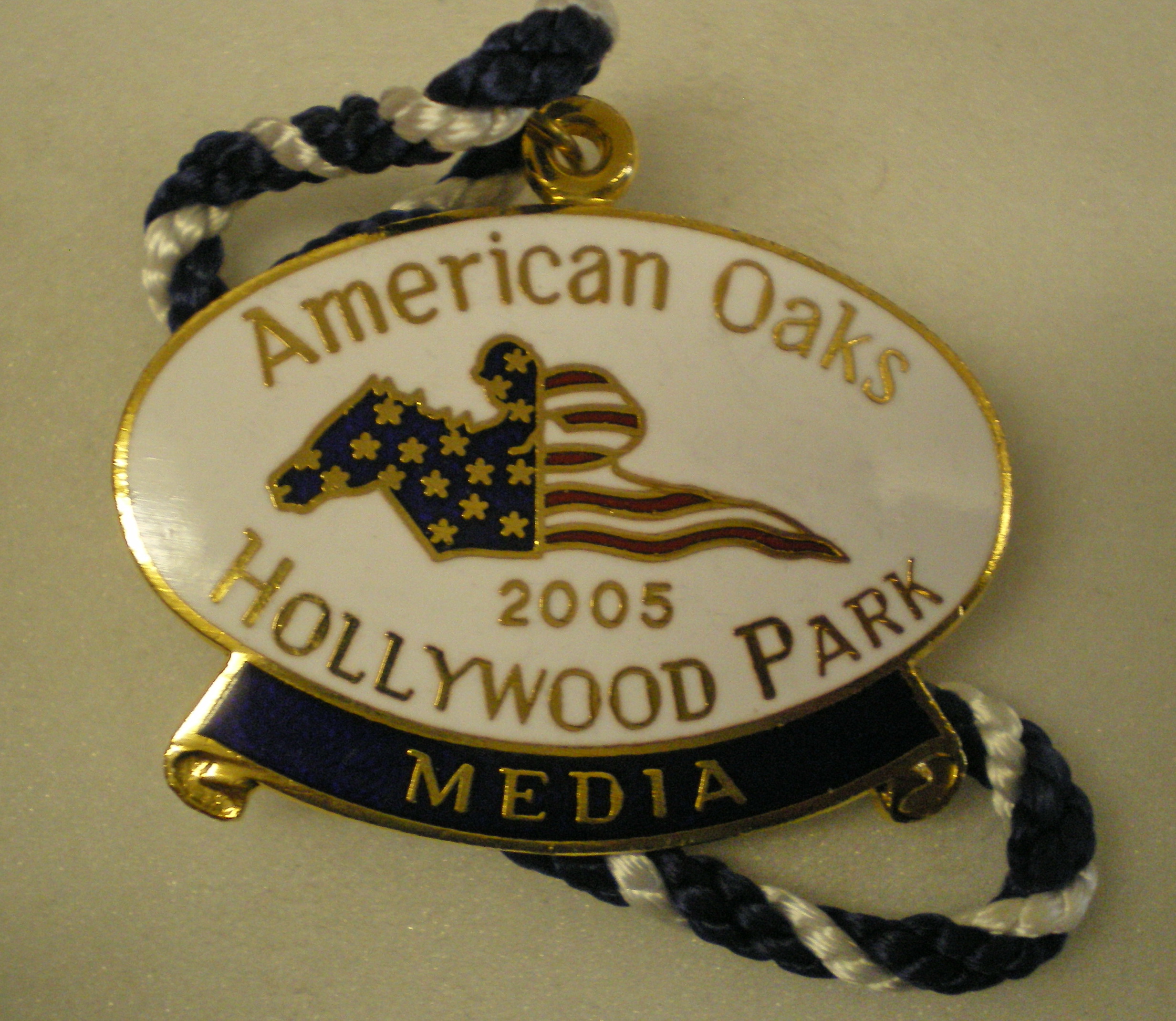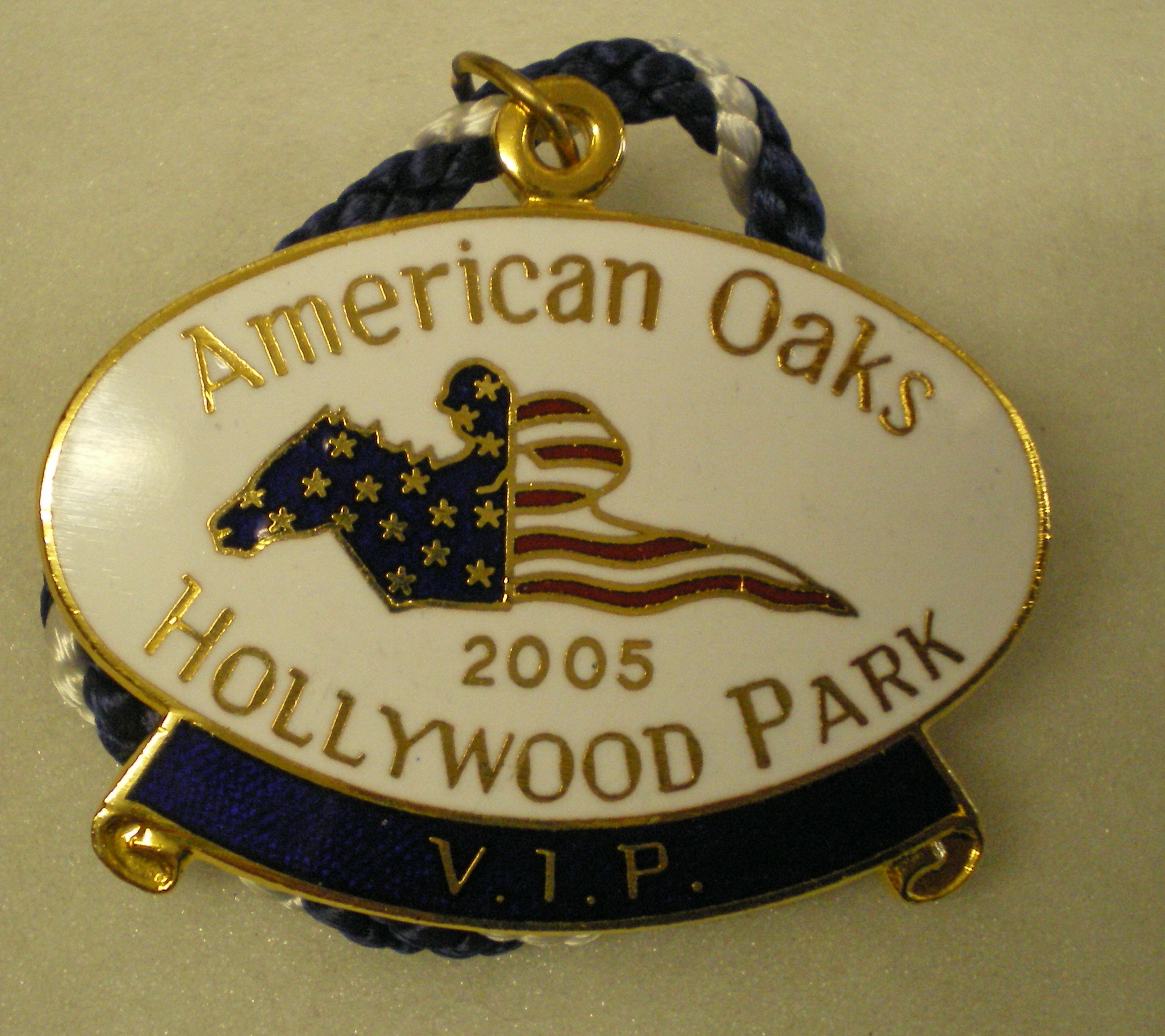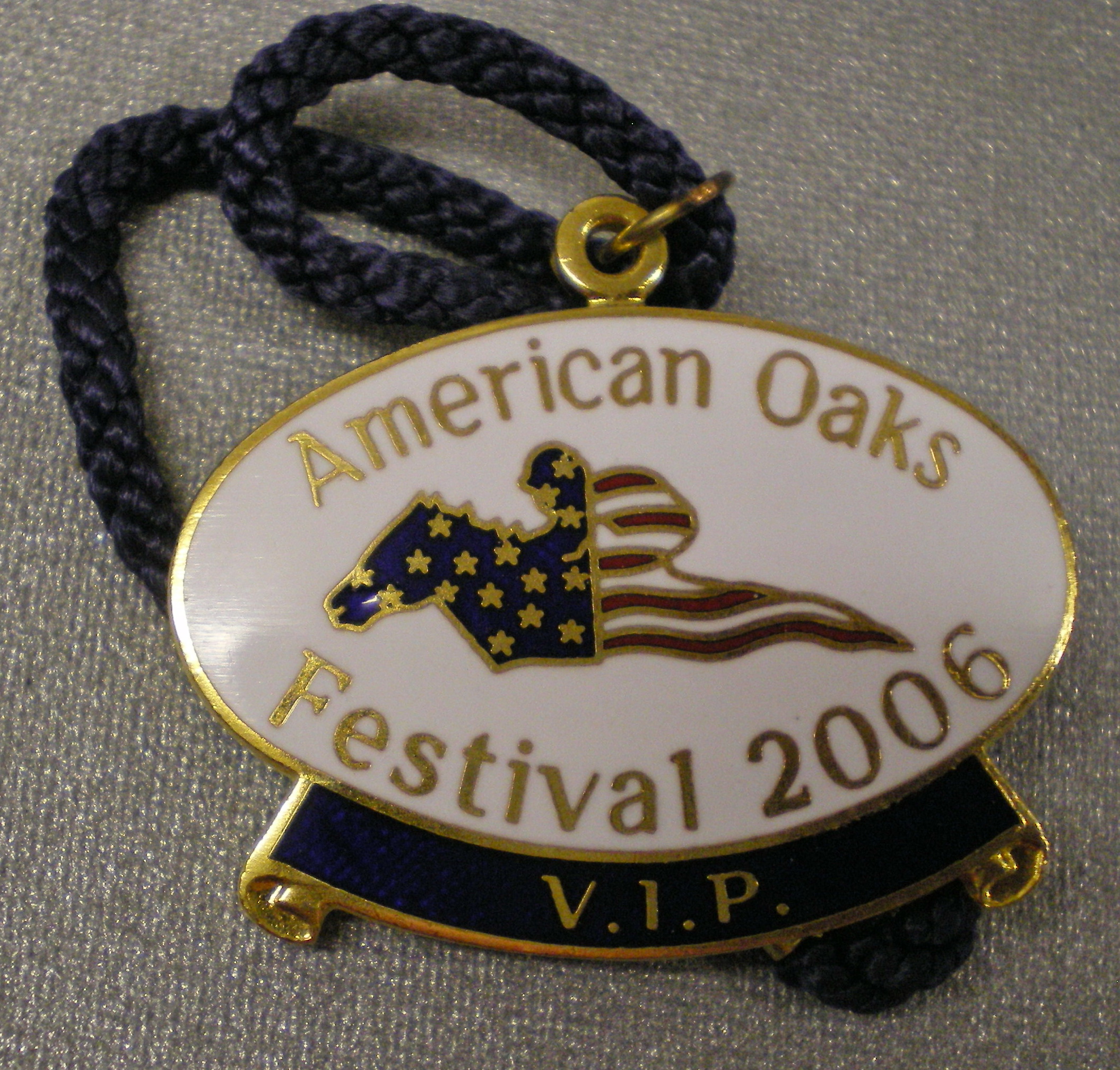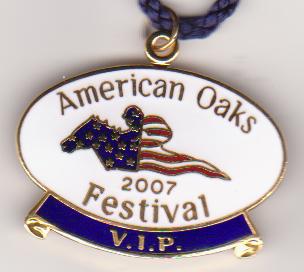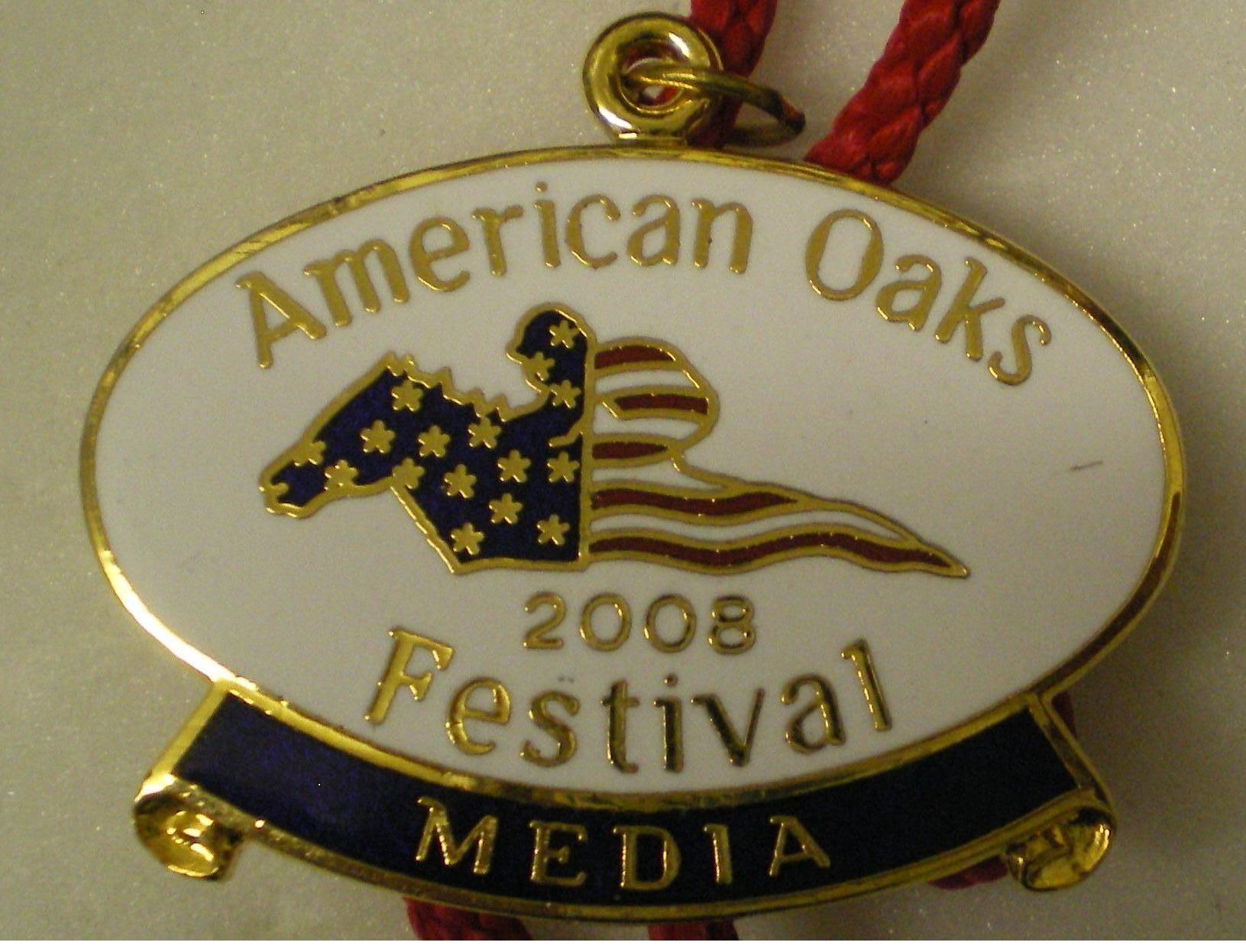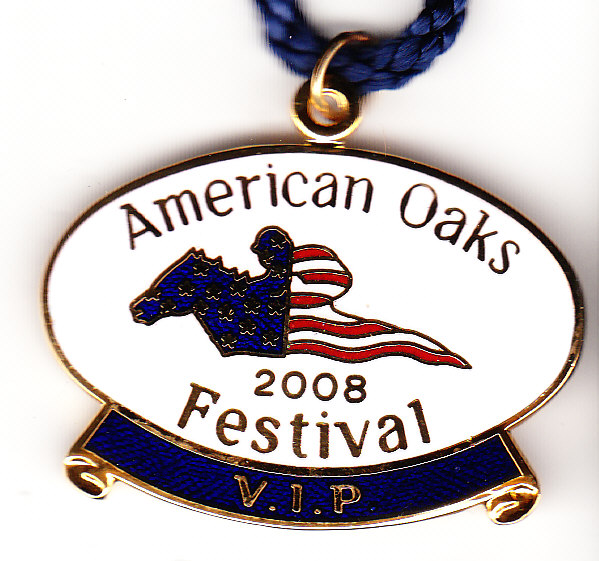 By 2012 the track had become the Betfair Hollywood Park and this was reflected in the badges that were issued that year.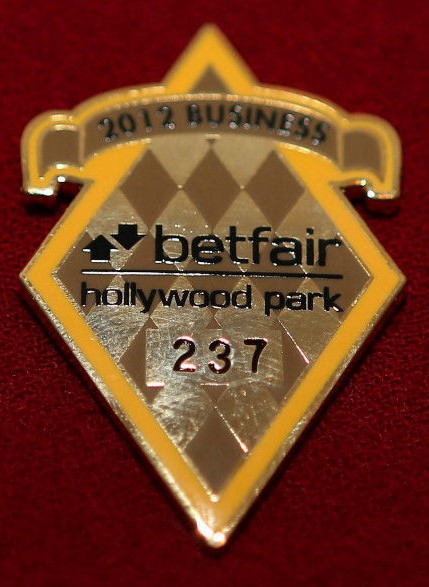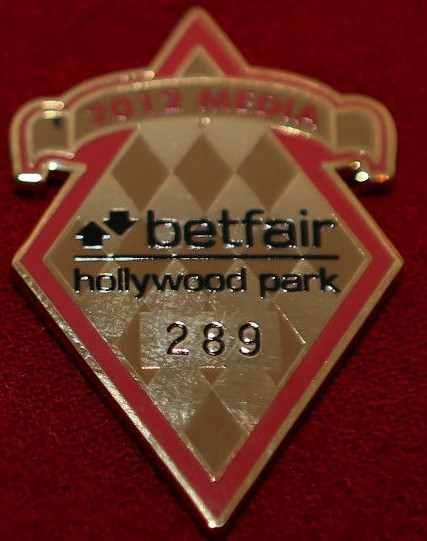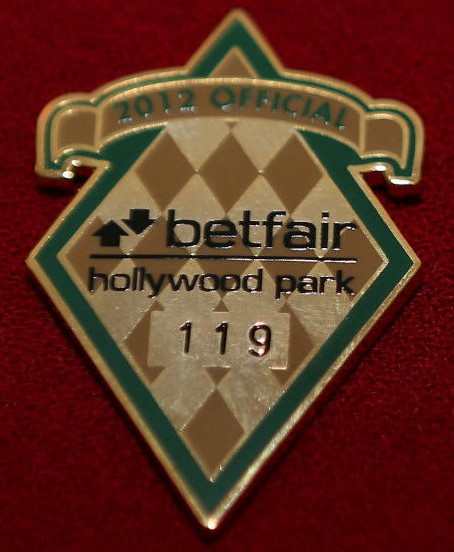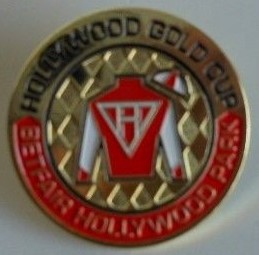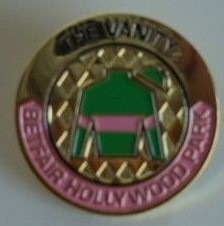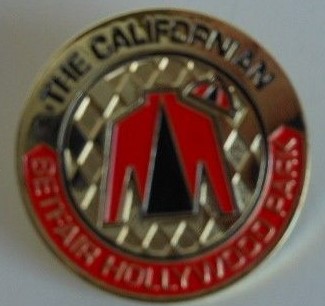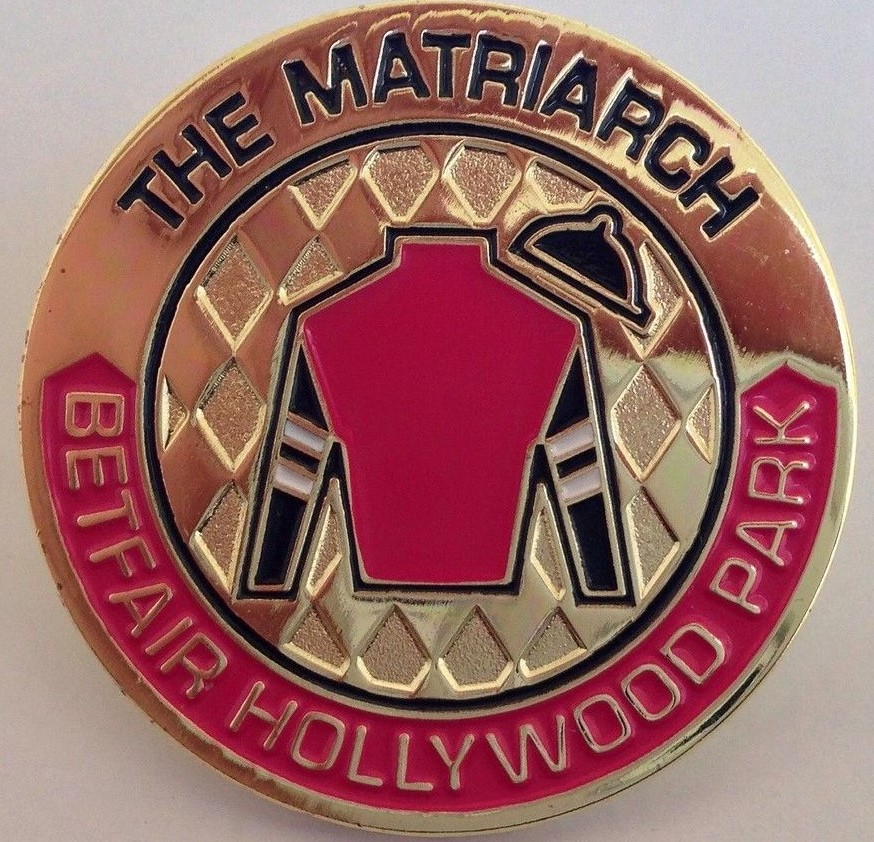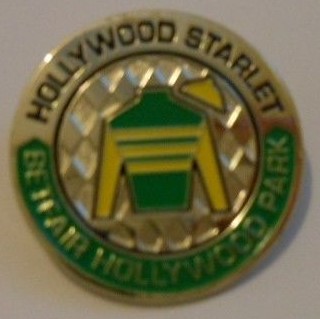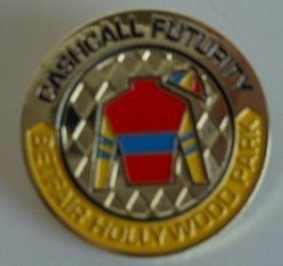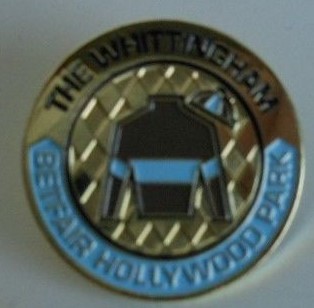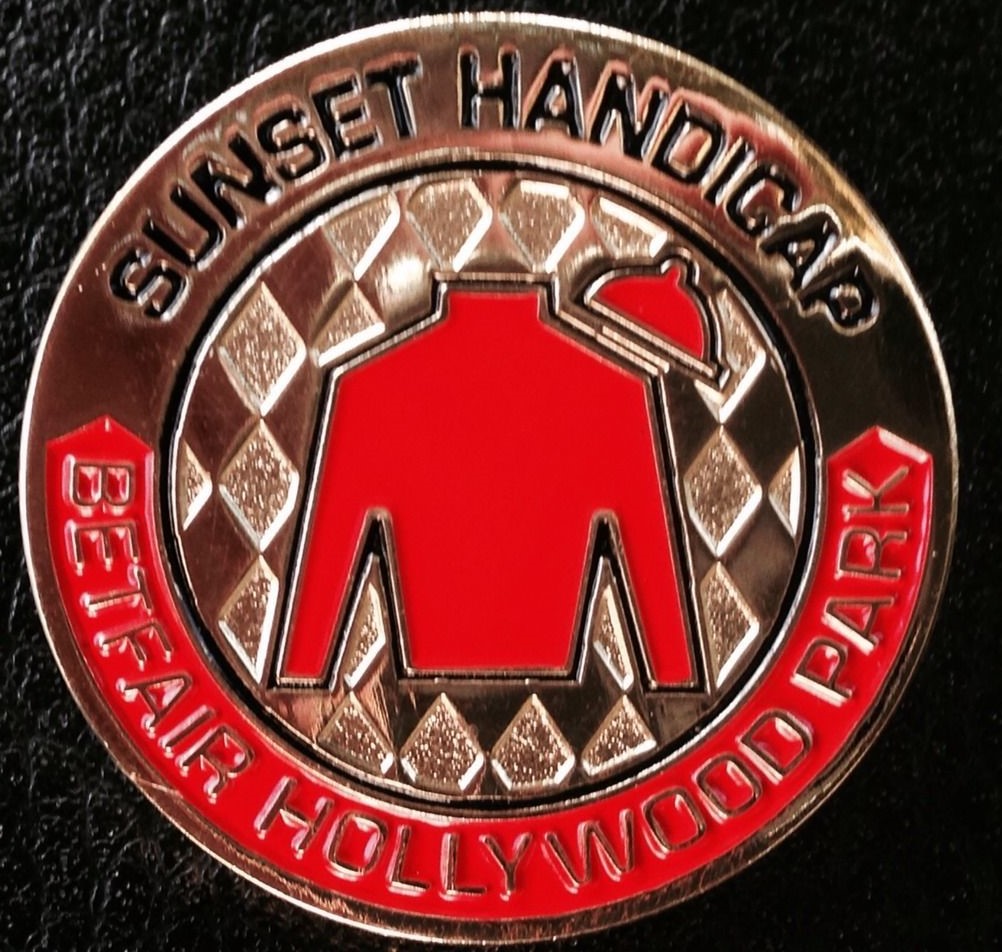 The set of 2013 badges shown above are the last to be issued by the course. The racecourse closed at the end of the 2013 season.
If you have badges, racecards, pictures of the racecourse or further details about the course, including your memories, then email johnwslusar@gmail.com