The 15th running of the Irish Derby was held on Wednesday 23rd June 1880 over 1 mile 4 furlongs of The Curragh. Subscriptions were 15 sovereigns with 550 sovereigns added. The winner, described as 'the Winged Bee colt' was owned and bred by Mr William Brophy, trained by Daniel Broderick and ridden by Frank Wynne. The winner won by 1 length in 2 minutes 45 seconds, with a half a length back to the third.
IRISH DERBY 1880
KING OF THE BEES (Bay colt by Uncas out of Winged Bee) SR 1902
The winning owner won 475 sovereigns, (The equivalent of £54,300 in today's terms based on Bank of England inflation calculator).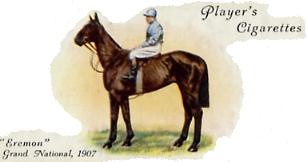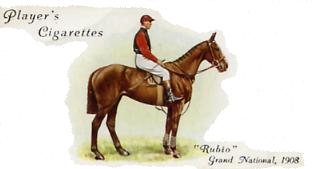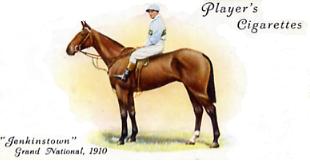 Pos.
Horse
Weight
Jockey
Owner
Trainer
1
KING OF THE BEES
8.7
Frank Wynne
Mr William Brophy
Daniel Broderick
2
BARON FARNEY
7.13
J Callaghan
Mr Charles J Blake
James Dunne
3
HELEN MAR
7.9
A F Lemaire
Mr John C Murphy
James Hopper
4
EYREFIELD
8.9
Mr Henry Beasley
Mr Henry E Linde
Henry E Linde
5
KILMACHREE
8.2
John Connolly
Mr Edward Bourke
Thomas Connolly
6
ACCEPTED
9.1
William Lynch
Mr Charles Ryan
Joseph French
7
ST MAUR
7.13
A Hall
Lord Drogheda
Michael Moneypenny
8
PIONEER
9.1
M Ryan
Mr James Power
Private
9
MISS KATE
7.12
Thomas Broderick
Mr James Doucie
Patrick Doucie
10
THE FLIRT
8.3
William Miller
Mr George Knox
Thomas Connolly
11
GLANDINE
7.9
M Miley
Mr George D Stokes
Thomas Reidy
Betting

OWNER PROFILE
William Brophy, of Herbertstown, was a wealthy coal merchant who supplied coal to the Curragh Camp. He won the Irish Derby with the moderate, unfancied colt King of the Bees (SR 1902) having earlier in the year landed the Irish Grand National with King of the Bees half-brother Controller. As well as being wealthy in his own right, he married Catherine Keary, whose father was the Irish bookmaker who had also tasted Irish Derby success in 1870 with Billy Pitt (SR 1910).

7/4 fav
Helen Mar
100/30
Accepted
100/15
Eyrefield
10/1
Baron Farney
100/8
King of the Bees
100/8
St Maur
20/1
Kilmachree
20/1
Pioneer
25/1
Glandine
25/1
Miss Kate
25/1
The Flirt
Over round 122%
The winner was giving 8 lbs to the second and won by a length in 2 minutes 45 seconds, the average time for the race in those days. However, although he had won a 6 furlong race the previous day, he did not win another race after his Irish Derby success, hence his low rating.
ISBN 978-0-9957632-0-3

652 pages

774 former courses

ISBN 978-0-9957632-1-0

352 pages

400 former courses

ISBN 978-0-9957632-2-7

180 pages

140 former courses

ISBN 978-0-9957632-3-4

264 pages

235 former courses

Copies of the above books are only available by emailing johnwslusar@gmail.com stating your requirements, method of payment (cheque payable to W.Slusar) or Bank transfer, and the address where the book(s) should be sent.

ORDER FORM
Download an order form
Quantity
Cost
Volume 1 North of Hatfield £19.99 + £4 postage
Volume 2 South of Hatfield £14.99 + £3 postage
Volume 3 Wales & Scotland £9.99 + £3 postage
Volume 4 Ireland £9.99 + £3 postage
Volumes 1 - 4 £54.96 + £5 postage
Postage & Packaging
Total
Email order form to johnwslusar@gmail.com