The 18th running of the Irish Derby was held on Wednesday 27th June 1883 over 1 mile 4 furlongs of The Curragh. Subscriptions were 15 sovereigns with 550 sovereigns to the winner, 50 sovereigns to the second and 25 sovereigns to the third. The winner was owned and bred by Mr Charles J Blake, trained by James Dunne and ridden by John Connolly. The winner won by 3 lengths, with a poor third.
IRISH DERBY 1883
SYLPH (Chestnut filly by Solon out of Dryad) SR 1936
The winning owner won 460 sovereigns, (The equivalent of £53,200 in today's terms based on Bank of England inflation calculator).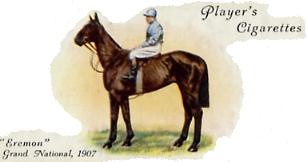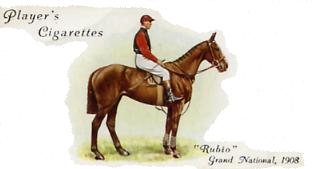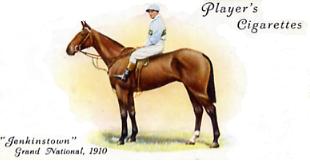 Pos.
Horse
Weight
Jockey
Owner
Trainer
1
SYLPH
7.12
John Connolly
Mr Charles J Blake
James Dunne
2
CAPTAIN ARTHUR
7.13
Nicholas Behan
Mr James Daly
Patrick Doucie
3
MAY BOY
9.2
Mr Thomas Beasley
Mr John R Gubbins
Henry E Linde
4
ITHURIEL
7.13
W Faire
Lord Ellesmere
Charles Archer
5
ROSA
8.8
J Doucie
Mr James A Cassidy
Patrick Doucie
6
ROLLA
7.12
Joseph Doyle
Mr W W Lewison
Garrett Moore
7
MESPILUS
8.2
Alfred Giles
Mr A H Smith-Barry
Captain George Joy
Betting

OWNER REPORT
Charles J Blake was one of the most prominent, influential Irish Turf Club Stewards of his generation. He had his first runner in the 1877 Irish Derby when Rebel Chief finished last of 6 behind Redskin (SR 1968). Two years later Lakeview was unplaced behind Soulouque (SR 1946), but in 1880 he was second with Baron Farney when beaten a length by King of the Bees (SR 1902), He finally enjoyed Classic success in 1883 with Sylph (SR 1936) who defeated Captain Arthur by a comfortable 3 lengths. Further Irish Derby successes came in 1885 with St Kevin (SR 1789) and in 1896 with Gulsalberk (SR 1838).

2/1 fav
May Boy
3/1
Captain Arthur
5/1
Ithuriel
5/1
Mespilus
5/1
Rolla
10/1
Sylph
20/1
Rosa
Over round 120%
The winner received 1 lbs from the second, but as much as 18 lbs from the favourite May-Boy. However, she did win by a comfortable 3 lengths.
ISBN 978-0-9957632-0-3

652 pages

774 former courses

ISBN 978-0-9957632-1-0

352 pages

400 former courses

ISBN 978-0-9957632-2-7

180 pages

140 former courses

ISBN 978-0-9957632-3-4

264 pages

235 former courses

Copies of the above books are only available by emailing johnwslusar@gmail.com stating your requirements, method of payment (cheque payable to W.Slusar) or Bank transfer, and the address where the book(s) should be sent.

ORDER FORM
Download an order form
Quantity
Cost
Volume 1 North of Hatfield £19.99 + £4 postage
Volume 2 South of Hatfield £14.99 + £3 postage
Volume 3 Wales & Scotland £9.99 + £3 postage
Volume 4 Ireland £9.99 + £3 postage
Volumes 1 - 4 £54.96 + £5 postage
Postage & Packaging
Total
Email order form to johnwslusar@gmail.com