The 54th running of the Irish Derby was held on Wednesday 25th June 1919 over 1 mile 4 furlongs of The Curragh. Subscriptions were 50 sovereigns with a pot of 4000 sovereigns, 150 sovereigns to the second and 50 sovereigns to the third. The winner was owned by Miss E Mary Cowhy and bred in Ireland by James Cowhy, trained by James J Parkinson and ridden by E Martin Quirke. The winner won by an easy 6 lengths in 2 minutes 43 seconds, with half a length between second and third.
IRISH DERBY 1919
LOCH LOMOND (Brown colt by Lomond out of Mary Melton) SR 1917
The winning owner won 3550 sovereigns, (The equivalent of £174,300 in today's terms based on Bank of England inflation calculator).
The Youtube link below is a 52 second clip of the 1919 Irish Derby https://www.youtube.com/watch?v=mPl2yerLtKk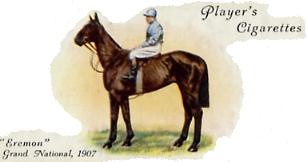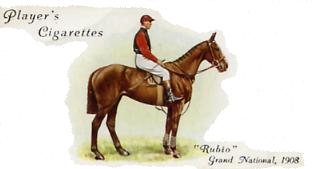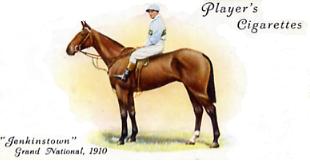 Pos.
Horse
Weight
Jockey
Owner
Trainer
1
LOCH LOMOND
8.9
E Martin Quirke
Miss E Mary Cowhy
James J Parkinson
2
CHEAP POPULARITY
8.9
James Ledson
Mr Albert Lowry
Hugh Powney
3
SNOW MAIDEN
8.8
Michael Beary
Mr James Maher
Philip Nehan
4
GLANMERIN
8.12
Cornelius Foy
Lord H Vane-Tempest
Samuel Pickering
5
THE PANTHER
9.5
Steve Donoghue
Sir Alec Black
George Manser
6
BALLYEASTON
8.9
William Barrett
Sir Thomas Dixon
Joseph Hunter
7
KING EBER
8.9
Henry H Beasley
Mr J Holmer Peard
J Holmer Peard
8
SIR WILLIAM
8.12
Thomas Burns
Mr Patrick Cullinan
James Dunne
Betting

JOCKEY PROFILE
E Martin Quirke was a very accomplished Irish jockey who became Irish Champion jockey in 1923 and achieved 9 Classic wins in a fantastic career. His first ride in the Irish Derby was aboard Navarre in 1918 when he finished third to King John (SR 2007), but the next year he claimed his solitary Irish Derby success on Loch Lomond (SR 1917). He later went on to join the training ranks, setting up stables in Mountjoy Lodge, from where he trained Jack Ketch to win the Irish 2000 Guineas in 1957. He retired in 1963 and handed on the training establishment to his son Stephen.

5/4 fav
The Panther
3/1
Loch Lomond
4/1
Snow Maiden
6/1
Ballyeaston
8/1
Glanmerin
25/1
Cheap Popularity
100/1
King Eber
100/1
Sir William
Over round 120%
FORMLINE:- The winner was receiving 10 lbs from the highly thought of favourite, but won by 6 lengths in 2 minutes 43 seconds. The Panther (SR 1907) won the English 2000 Guineas by a neck from Buchan. The Panther was made 6/5 favourite for the Epsom Derby but was unplaced behind Grand Parade (SR 1968). Cheap Popularity was unplaced in the Doncaster St Leger behind Keysoe (SR 1920).
ISBN 978-0-9957632-0-3

652 pages

774 former courses

ISBN 978-0-9957632-1-0

352 pages

400 former courses

ISBN 978-0-9957632-2-7

180 pages

140 former courses

ISBN 978-0-9957632-3-4

264 pages

235 former courses

Copies of the above books are only available by emailing johnwslusar@gmail.com stating your requirements, method of payment (cheque payable to W.Slusar) or Bank transfer, and the address where the book(s) should be sent.

ORDER FORM
Download an order form
Quantity
Cost
Volume 1 North of Hatfield £19.99 + £4 postage
Volume 2 South of Hatfield £14.99 + £3 postage
Volume 3 Wales & Scotland £9.99 + £3 postage
Volume 4 Ireland £9.99 + £3 postage
Volumes 1 - 4 £54.96 + £5 postage
Postage & Packaging
Total
Email order form to johnwslusar@gmail.com