The 60th running of the Irish Derby was held on Wednesday 24th June 1925 over 1 mile 4 furlongs of The Curragh. Subscriptions were 50 sovereigns with a pot of 5250 sovereigns, 750 sovereigns to the second and 250 sovereigns to the third. The winner was owned by HH Aga Khan III, bred in Ireland by Captain Chalres Moore, trained by Richard C Dawson and ridden by Henry H Beasley. The winner won by 1 1/2 lengths in 2 minutes 39.8 seconds, with 6 lengths between second and third.
IRISH DERBY 1925
ZIONIST (Bay colt by Spearmint out of Judea) SR 1968
The winning owner won 4250 sovereigns, (The equivalent of £245,600 in today's terms based on Bank of England inflation calculator).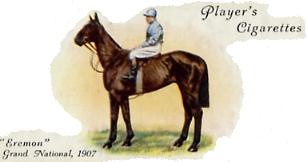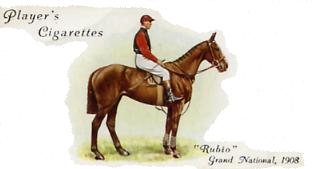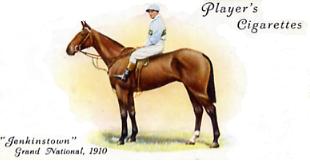 Pos.
Horse
Weight
Jockey
Owner
Trainer
1
ZIONIST
9.5
Henry H Beasley
HH Aga Khan III
Richard C Dawson
2
WARMINSTER
9.5
George Archibald
Mrs Walter Raphael
Gordon R Sadler
3
BRIGHTER LONDON
9.5
Joe Canty
Mr Benjamin Slocock
Thomas Coombs
4
ST DONAGH
9.5
James Dines
Mr Alfred B Coyle
Edward Fordred
5
LARKSPUR
8.12
Alfred Clarke
Mr W P Gill
John T Rogers
6
SPARUS
9.5
Frank Bullock
Mr Washington Singer
Alec Taylor
7
FOXLAW
9.1
John Evans
Sir Abe Bailey
Reginald Day
8
LISWORNEY
9.2
James Doyle
5th Earl Kenmare
Michael Dawson
Betting

OWNER PROFILE
Sir Sultan Muhammed Shah, better known as HH Aga Khan III, was born on 2nd November 1877. He was a very keen horse racing enthusiast and the owner of 5 Epsom Derby winners, as well as 11 further English Classic winners. Amongst his English Derby winners were some of the highest rated of all Derby winners, including the 1930 winner Blenheim (SR 1964), 1935 Bahram (SR 2110), 1936 Mahmoud (SR 2020), 1948 My Love (SR 2042) and 1952 Tulyar (SR 2075). He won his first Derby winner was the 1925 Irish Derby Zionist (SR 1968). He followed this with 4 further Irish Derby successes, in 1932 with Dastur (SR 1942), in 1940 with Turkhan (SR 1968), in 1948 with Nathoo (SR 1968) and in 1949 with Hindostan (SR 1971). He died on 11th July 1957 aged 79.

5/2 jf
Zionist
5/2 jf
Sparus
5/1
St Donagh
8/1
Foxlaw
8/1
Warminster
100/8
Larkspur
100/8
Brighter London
50/1
Lisworney
Over round 112%
FORMLINE:- The winner was joint top weight with the runner-up and won by 1 1/2 lengths in 2 minutes 39.8 seconds. Zionist was unplaced in the English 2000 Guineas behind Manna (SR 2028) and was later second to Manna in the Epsom Derby when beaten comfortably by 8 lengths, with Warminster fifth. Warminster and Foxlaw were later unplaced in the Doncaster St Leger beind Solario (SR 2026).
ISBN 978-0-9957632-0-3

652 pages

774 former courses

ISBN 978-0-9957632-1-0

352 pages

400 former courses

ISBN 978-0-9957632-2-7

180 pages

140 former courses

ISBN 978-0-9957632-3-4

264 pages

235 former courses

Copies of the above books are only available by emailing johnwslusar@gmail.com stating your requirements, method of payment (cheque payable to W.Slusar) or Bank transfer, and the address where the book(s) should be sent.

ORDER FORM
Download an order form
Quantity
Cost
Volume 1 North of Hatfield £19.99 + £4 postage
Volume 2 South of Hatfield £14.99 + £3 postage
Volume 3 Wales & Scotland £9.99 + £3 postage
Volume 4 Ireland £9.99 + £3 postage
Volumes 1 - 4 £54.96 + £5 postage
Postage & Packaging
Total
Email order form to johnwslusar@gmail.com