The 74th running of the Irish Derby was held on Wednesday 21st June 1939 over 1 mile 4 furlongs of The Curragh. Subscriptions were 65 sovereigns with a pot of 3675 sovereigns, 800 sovereigns to the second and 300 sovereigns to the third. The winner was owned by Mr Patrick Ruttledge, bred by Harold S Gray in England, trained by James Canty and ridden by Joe Canty. The winner won by 1/2 length in 2 minutes 38 seconds, with a length between second and third.
IRISH DERBY 1939
MONDRAGON (Chestnut colt by Sea Serpent out of Far Day) SR 1936
The winning owner won 2500 sovereigns, (The equivalent of £155,400 in today's terms based on Bank of England inflation calculator).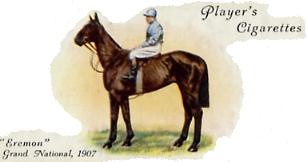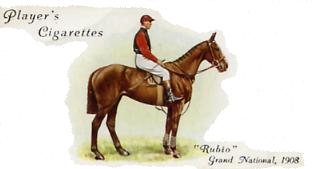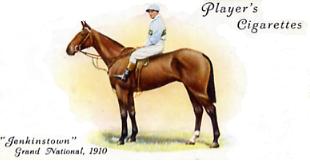 Pos.
Horse
Weight
Jockey
Owner
Trainer
1
MONDRAGON
8.12
Joe Canty
Mr Patrick Ruttledge
James Canty
2
CRUSHED CORN
8.12
John Moylan
Mr William Barnett
Bryan Rogers
3
CORNFIELD
9.5
Thomas Burns
Mr William Barnett
Sam Armstrong
4
WONERSH
8.12
Henry H Beasley
Miss Dorothy Paget
William Hilliard
5
RED SHAFT
8.12
E Martin Quirke
Captain Denis W Daly
Rod More O'Ferrall
6
SOLO FLIGHT
8.12
Morny Wing
Mrs Isobel Mackean
Colonel Arthur Blake
7
KENILWORTH
8.12
Gordon Richards
2nd Viscount Aster
Joseph Lawson
8
SUMMER SOLSTICE
8.12
William Barrett
Major H C Robinson
Colonel Arthur Blake
9
FAIRWARGOR
8.12
Herbert Holmes
Mr Joseph McGrath
James J Parkinson
Betting

RACE REPORT
Wednesday 21st June 1939 was a very special day in Irish racing when the celebrated Champion jockey Gordon Richards rode Kenilworth in the Irish Derby. He was made second favourite behind the even money favourite Cornfield, but it was not to have a fairy tale finish for Gordon as he finished down the field. Crushed Corn, stablemate of the favourite, set the early pace in the hope that it would guarantee that the favourite stayed, but in the end neither could cope with the late surge of the outsider Mondragon trained by Jim Canty and ridden by the crack Irish jockey Joe Canty. The favourite looked as though he might prevail but clipped the heels of Crushed Corn and Mondragon and was outstayed by both. Crushed Corn finished second, beaten just half a length.

Evens fav
Cornfield
6/1
Kenilworth
6/1
Crushed Corn
8/1
Solo Flight
10/1
Wonersh
100/8
Mondragon
25/1
Fairwargor
25/1
Summer Solstice
25/1
Red Shaft
Over round 118%
FORMLINE:- The winner received 7 lbs from the favourite but got home by half a length in the fast time of 2 minutes 38 seconds.
ISBN 978-0-9957632-0-3

652 pages

774 former courses

ISBN 978-0-9957632-1-0

352 pages

400 former courses

ISBN 978-0-9957632-2-7

180 pages

140 former courses

ISBN 978-0-9957632-3-4

264 pages

235 former courses

Copies of the above books are only available by emailing johnwslusar@gmail.com stating your requirements, method of payment (cheque payable to W.Slusar) or Bank transfer, and the address where the book(s) should be sent.

ORDER FORM
Download an order form
Quantity
Cost
Volume 1 North of Hatfield £19.99 + £4 postage
Volume 2 South of Hatfield £14.99 + £3 postage
Volume 3 Wales & Scotland £9.99 + £3 postage
Volume 4 Ireland £9.99 + £3 postage
Volumes 1 - 4 £54.96 + £5 postage
Postage & Packaging
Total
Email order form to johnwslusar@gmail.com