The 89th running of the Irish Derby was held on Wednesday 23rd June 1954 over 1 mile 4 furlongs of The Curragh. Subscriptions were 60 sovereigns with a pot of 4000 sovereigns added, 750 sovereigns to the second and 250 sovereigns to the third. The winner was owned by Mr Terrence Gray, bred in Ireland by the late Mr Harold S Gray, trained by Michael Hurley and ridden by Patrick Powell jnr. The winner won by 1 1/2 lengths, with half a length between second and third.
IRISH DERBY 1954
ZARATHUSTRA (Black colt by Persian Gulf out of Salvia) SR 1923
The winning owner won 7096.25 sovereigns, (The equivalent of £184,700 in today's terms based on Bank of England inflation calculator).
Whilst colts continued to be allocated 9 stone, fillies were set to carry 8 st 11 lbs rather than 8 st 10 lbs.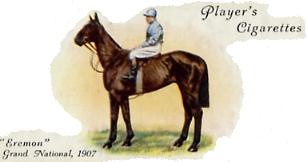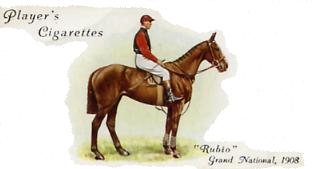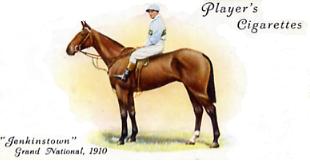 Pos.
Horse
Weight
Jockey
Owner
Trainer
1
ZARATHUSTRA
9.0
Patrick Powell jnr
Mr Terrence Gray
Michael Hurley
2
HIDALGO
9.0
John Power
Mr E V Kelly
John Oxx
3
TALE OF TWO CITIES
9.0
Billy Nevett
Mr James McLean jnr
Hubert M Hartigan
4
TOWN'S WALL
9.0
Herbert Holmes
Mr Owen B Walsh
P Connolly
5
KINGSLEY
9.0
Philip Canty
Corporal Darby Rogers
Corporal Darby Rogers
6
IRISH SLIPPER
9.0
Douglas Page
Mrs Anna Maria King
Sir Hugh Nugent
7
ARCTIC WIND
9.0
James Mullane
Mr John H Thursby
Michael Rogers
8
COURT SPLENDOUR
9.0
Willie Snaith
Mrs Vera Lilley
Noel Murless
9
BEAU SEJOUR
9.0
T P Burns
Mr N S Macnaughton
John Oxx
10
SHARRAGH
9.0
Ken Gethin
Mr Joseph McGrath
Willie Stephenson
11
CALVERO
9.0
Rae Johnstone
Mr Herbert Kerr
Kevin R Kerr
Betting

RACE REPORT
The strong fancy for the race was the much heralded Tale of Two Cities who had an unblemished record and was made the odds-on favourite. In the end he was sufficiently close to the outsider Zarathustra were he good enough, but with a furlong to run it was clear that he did not stay the distance and had to give best to Zarathustra, owned by Mr Terrence J Gray and ridden by Michael Hurley at Athboy in County Meath. Zarathustra had previously finished fifth in the Irish 2000 Guineas, but captured the Derby by a length and a half from Hidalgo, with the favourite a further half length back in third.

8/15 fav
Tale of Two Cities
6/1
Arctic Wind
8/1
Hidalgo
9/1
Calvero
20/1
Court Splendour
25/1
Sharragh
25/1
Irish Slipper
50/1
Kingsley
50/1
Town's Wall
50/1
Zarathustra
50/1
Beau Sejour
Over round 121%
FORMLINE:- The winner raced off level weights with the favourite and scrambled home by 1 1/2 lengths. None of the field took part in any of the 5 English Classics, although Zarathustra did finish 5th in the Irish 2000 Guineas following on from a successful 2 year old career in which he ran 4 times, winning 3.
ISBN 978-0-9957632-0-3

652 pages

774 former courses

ISBN 978-0-9957632-1-0

352 pages

400 former courses

ISBN 978-0-9957632-2-7

180 pages

140 former courses

ISBN 978-0-9957632-3-4

264 pages

235 former courses

Copies of the above books are only available by emailing johnwslusar@gmail.com stating your requirements, method of payment (cheque payable to W.Slusar) or Bank transfer, and the address where the book(s) should be sent.

ORDER FORM
Download an order form
Quantity
Cost
Volume 1 North of Hatfield £19.99 + £4 postage
Volume 2 South of Hatfield £14.99 + £3 postage
Volume 3 Wales & Scotland £9.99 + £3 postage
Volume 4 Ireland £9.99 + £3 postage
Volumes 1 - 4 £54.96 + £5 postage
Postage & Packaging
Total
Email order form to johnwslusar@gmail.com