The 94th running of the Irish Derby was held on Wednesday 24th June 1959 over 1 mile 4 furlongs of The Curragh. Subscriptions were 60 sovereigns with a pot of 4000 sovereigns added, 750 sovereigns to the second and 250 sovereigns to the third. The winner was owned by Mr Gerald A Oldham, bred in Ireland by Mrs D Stewart, trained by Harry Wragg and ridden by Joe Mercer. The winner won by 4 lengths in 2 minutes 33.5 seconds, with 1/2 length between second and third.
IRISH DERBY 1959
FIDALGO (Bay colt by Arctic Star out of Miss France) SR 2006
The winning owner won 7212.5 sovereigns, (The equivalent of £159,500 in today's terms based on Bank of England inflation calculator).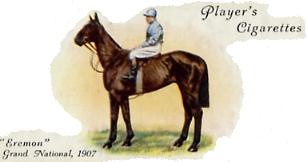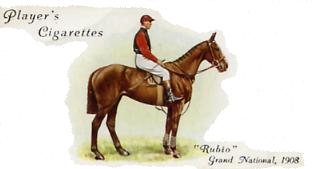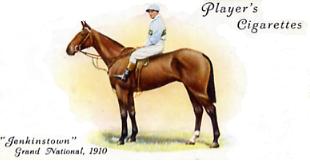 Pos.
Horse
Weight
Jockey
Owner
Trainer
1
FIDALGO
9.0
Joe Mercer
Mr Gerald A Oldham
Harry Wragg
2
BOIS BELLEAU
9.0
Liam Ward
Mrs Anne Biddle
Thomas Shaw
3
ANTHONY
9.0
T P Burns
2nd Earl Fingall
Michael Rogers
4
LIGHT HORSEMAN
9.0
Wally Swinburn
1st Baron Ennisdale
Paddy Prendergast
5
BEAU ROSSA
9.0
Philip Canty
Mr Herbert Kerr
Kevin R Kerr
6
BABU
9.0
Gerald Cooney
Mr John Ismay
Corporal Darby Rogers
7
SOLAR DUKE
9.0
Owen O'Neill
Mr Patrick McGrath
Seamus McGrath
8
BUMPER HARVEST
9.0
G W Robinson
Mr Garrett Verling
Garrett Verling
9
RANDWICK
9.0
James Mullane
Mr Herbert Kerr
Kevin R Kerr
10
EL TORO
9.0
Garnet Bougoure
Mr Clarence M Kline
M Vincent O'Brien
11
CARRIGEEN DUFF
9.0
James Eddery
Mr Joseph McGrath
Seamus McGrath
Betting

JOCKEY PROFILE
Joseph Mercer was born in Bradford, Yorkshire on 25th October 1934 and was brother to Classic winning jockey Manny Mercer. Joe began riding as an apprentice to trainer Fred Sneyd in 1947 and was to enjoy a riding career which lasted 38 years and yield 2,810 winners. Without doubt the best horse he was associated with was Brigadier Gerard (SR 2233) who won 17 of his 18 races from 1970 to 1972, only losing to Roberto. He won 8 English Classics and captured 3 Irish Classics, including the 1959 Irish Derby on Fidalgo (SR 2006). His 8 English Classic successes included the 1953 Oaks on Ambiguity (SR 1905), the 1965 St Leger on Provoke (SR 1979), 1974 St Leger Bustino (SR 2107), 1980 St Leger Light Cavalry (SR 1932), 1981 St Leger Cut Above (SR 1993). He also won the 2000 Guineas three times, initially in 1971 on Brigadier Gerard (SR 2233), again in 1974 on Nonoalco (SR 1997), and lastly in 1979 on Tap on Wood (SR 2015). Joe retired in November 1985 and became racing manager to Maktoum Bin Rashid Al Maktoum.

1/2 fav
Fidalgo
4/1
El Toro
10/1
Anthony
20/1
Randwick
20/1
Bumper Harvest
20/1
Bois Belleau
33/1
Carrigeen Duff
33/1
Solar Duke
33/1
Babu
33/1
Light Horseman
33/1
Beau Rossa
Over round 127%
FORMLINE:- The highly regarded winner won in easy style by 4 lengths in 2 minutes 33.5 seconds. Fidalgo (10/1) had previously been runner-up in the Epsom Derby beaten 1 1/2 lengths by Parthia (SR 2047) and later he was also runner-up in the Doncaster St Leger beaten 1 1/2 lengths by Cantelo (SR 1996).
ISBN 978-0-9957632-0-3

652 pages

774 former courses

ISBN 978-0-9957632-1-0

352 pages

400 former courses

ISBN 978-0-9957632-2-7

180 pages

140 former courses

ISBN 978-0-9957632-3-4

264 pages

235 former courses

Copies of the above books are only available by emailing johnwslusar@gmail.com stating your requirements, method of payment (cheque payable to W.Slusar) or Bank transfer, and the address where the book(s) should be sent.

ORDER FORM
Download an order form
Quantity
Cost
Volume 1 North of Hatfield £19.99 + £4 postage
Volume 2 South of Hatfield £14.99 + £3 postage
Volume 3 Wales & Scotland £9.99 + £3 postage
Volume 4 Ireland £9.99 + £3 postage
Volumes 1 - 4 £54.96 + £5 postage
Postage & Packaging
Total
Email order form to johnwslusar@gmail.com