The 99th running of the Irish Derby was held on Saturday 27th June 1964 over 1 mile 4 furlongs of The Curragh. Subscriptions were £220 with a pot of £30,000 added. The winner was owned by Mr John Ismay, bred in England by Dr F A Smorfitt, trained by J Michael Rogers at Stepaside Cottage and ridden by William Burke. The winner won by 4 lengths in 2 minutes 35.6 seconds, with a short head between second and third.
IRISH DERBY 1964
SANTA CLAUS (Bay colt by Chamossaire out of Aunt Clara) SR 2073
The winning owner won £53,725, (The equivalent of £1,035,000 in today's terms based on Bank of England inflation calculator).
The Youtube link below is a 2 minute 52 second clip of the 1964 Irish Derby https://www.youtube.com/watch?v=nRdbDAjSebs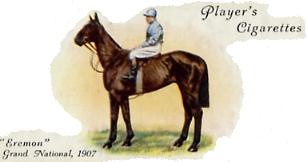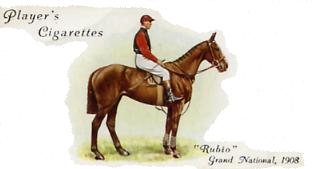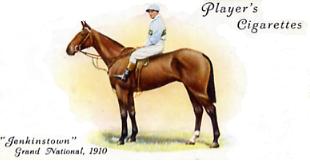 Pos.
Horse
Weight
Jockey
Owner
Trainer
1
SANTA CLAUS
9.0
William Burke
Mr John Ismay
J Michael Rogers
2
LIONHEARTED
9.0
Willie Carr
Sir Humphrey de Trafford
Cecil Boyd-Rochfort
3
SUNSEEKER
9.0
Bill Pyers
Mr James Cox Brady
M Vincent O'Brien
4
CRETE
9.0
Garnet Bougoure
Lady Honor Svejdar
Paddy Prendergast
5
ALL SAVED
8.11
John Roe
Mr Joseph McGrath
Seamus McGrath
6
DILETTANTE II
9.0
Lester Piggott
Mr Lawrence Gelb
Paddy Prendergast
7
NEPTUNUS
9.0
T Pat Glennon
Mrs Jean Couturie
Etienne Pollet FR
8
CARRICKLEE
9.0
Patrick Powell jnr
Mrs J P Herdman
Charles Weld
9
RED VAGABONDE
9.0
G Pezeril
Mr J Henry Kartz
C Bartholomew jnr
10
MASTER BARRY
9.0
Mr Joseph McGrath
Mr T E Kelly
Seamus McGrath
11
FRENCH STAR
9.0
George McGrath
Mr Joseph McGrath
Seamus McGrath
12
BISCAYNE
9.0
Patrick Sullivan
Mrs James Reid
John Oxx
13
HORSE POWER
9.0
T P Burns
Mr E E Dale Shaffer
Michael Dawson
14
OMINOUS
9.0
Peader Matthews
Mr Reginald Webster
Paddy Prendergast
15
ANSELMO
9.0
Albert Robson
Mr Billy Fury
Keith Piggott
16
DEVASTATION
9.0
Joe Sime
Mrs L McVey
Sam Hall
17
HOVERCRAFT
9.0
Jack Purtell
Mrs Jacqueline O'Brien
M Vincent O'Brien
18
KING PADDY
9.0
Liam Ward
Mrs Elizabeth Whitney Tippett
Kevin Prendergast
19
MASTER BUCK
9.0
Ryan Parnell
Comte Antoine de Laubespin
Michael Hurley
Betting

RACE REPORT
The field got away first time and on time, with the expectant crowd forecasting that St Claus would follow-up his Irish 2000 Guineas and Epsom Derby wins. It was Ominous who set the early pace and was allowed to stride many lengths clear, while Santa Claus had only 3 behind him, but as the field rounded the home straight Lionhearted and Sunseeker surged to the front. Santa Claus was making steady progress towards the leaders and took it up in effortless style at the distance to go clear by an easy 4 lengths. Lionhearted held the late challenge of Sunseeker by a short head, with Crete in fourth.

4/7 fav
Santa Claus
100/8
Neptunus
100/8
Dilettante II
100/7
Crete
100/6
Lionhearted
20/1
King Paddy
25/1
All Saved
33/1
Hovercraft
40/1
Anselmo
50/1
Devastation
66/1
Master Barry
66/1
Sunseeker
100/1
Ominous
100/1
Horse Power
100/1
Biscayne
100/1
French Star
100/1
Red Vagabonde
100/1
Carricklee
100/1
Master Buck
Over round 118%
FORMLINE:- The winner won by a comfortable 4 lengths in 2 minutes 35.6 seconds. In all he raced 7 times, winning 4, which included the Irish Derby & Epsom Derby double and the Irish 2000 Guineas.
ISBN 978-0-9957632-0-3

652 pages

774 former courses

ISBN 978-0-9957632-1-0

352 pages

400 former courses

ISBN 978-0-9957632-2-7

180 pages

140 former courses

ISBN 978-0-9957632-3-4

264 pages

235 former courses

Copies of the above books are only available by emailing johnwslusar@gmail.com stating your requirements, method of payment (cheque payable to W.Slusar) or Bank transfer, and the address where the book(s) should be sent.

ORDER FORM
Download an order form
Quantity
Cost
Volume 1 North of Hatfield £19.99 + £4 postage
Volume 2 South of Hatfield £14.99 + £3 postage
Volume 3 Wales & Scotland £9.99 + £3 postage
Volume 4 Ireland £9.99 + £3 postage
Volumes 1 - 4 £54.96 + £5 postage
Postage & Packaging
Total
Email order form to johnwslusar@gmail.com