The 101st running of the Irish Derby was held on Saturday 2nd July 1966 over 1 mile 4 furlongs of The Curragh. Subscriptions were £270 with a pot of £30,000 added. The winner was owned by Mr Radha J Sigtia, bred in Ireland by Major E O'Kelly at the Kilcarn Stud, trained by George E Todd at Manton and ridden by Frankie Durr. The winner won by a length in 2 minutes 31.5 seconds, with 2 1/2 lengths between second and third.
IRISH DERBY 1966
SODIUM (Bay colt by Psidium out of Gambade) SR 1949
The winning owner won £52,157.50, (The equivalent of £923,800 in today's terms based on Bank of England inflation calculator).
The Youtube link below is a 20 second clip of the 1966 Irish Derby https://www.youtube.com/watch?v=Qlgo68XY-eM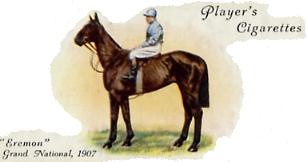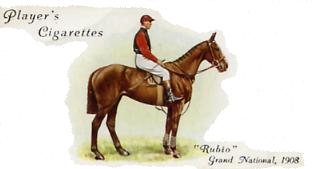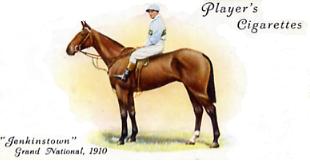 Pos.
Horse
Weight
Jockey
Owner
Trainer
1
SODIUM
9.0
Frankie Durr
Mr Radha J Sigtia
George E Todd
2
CHARLOTTOWN
9.0
Scobie Breasley
Lady Zia Wernher
Gordon Smyth
3
PAVEH
9.0
Patrick Powell jnr
Mr R A B Widener
David Ainsworth
4
BAYLANX
9.0
Bobbie Elliott
Mr W G Reynolds
Stuart Murless
5
AGOGO
9.0
Nicholas Brennan
Mrs Florence Graham
Stuart Murless
6
KHALEKAN
9.0
Desmond Lake
Mr Rory Mor O'Ferrall
Paddy Prendergast
7
ALCIGLIDE
9.0
George McGrath
Mr Seamus McGrath
Seamus McGrath
8
REUBENS
9.0
Patrick Sullivan
Mrs Beryl Murless
Stuart Murless
9
AL-ALAWI
9.0
Ron Sheather
Mrs T Gray & Princesse N d'Imeretie
Michael Connolly
10
POLEMIC
9.0
John Roe
Mr P McManus
John Oxx
11
CROZIER
9.0
Joe Mercer
Mr A D G Oldrey
Peter Walwyn
12
BUSTED
9.0
Peter Boothman
Mr Stanhope Joel
Robert Fetherstonehaugh
13
NOT SO COLD
9.0
Wally Swinburn
Comte Antoine de Laubespin
Michael Hurley
14
PETIT JEAN
9.0
Willie Robinson
Mr Richard Greene
Michael Hurley
15
RADBROOK
9.0
T P Burns
Lady Maud Evelyn Sassoon
Michael Rogers
16
BEAU CHAPEAU
9.0
John Murtagh
Mr Miles Valentine
M Vincent O'Brien
17
AMBERICOS
9.0
Liam Ward
Mrs Anne Ford
M Vincent O'Brien
18
DEMOCRAT
9.0
Michael Kennedy
Mr A S Hewitt
Michael Rogers
19
ASCOT
9.0
L W Johnson
Mr Hugo Dolan
Charles Weld
20
WHITE GLOVES
9.0
John Power
Mrs M A Moore
M Vincent O'Brien
21
RIPPING TIME
9.0
Joseph Larkin
Mrs H P Gallagher
Christopher Grassick
22
DRUMLANE
9.0
Patrick Vaughan
Mr Hugo Dolan
Charles Weld
Betting

JOCKEY PROFILE
Francis Durr, universally known as Frankie, was born in Liverpool on 10th November 1925 and began riding as an apprentice at Bedford Lodge in 1944, riding his first winner Merle at Pontefract in that year. The next season he shared the apprentice jockeys championship with Tommy Gosling. His most prestigious winner as a jockey was the 1966 Irish Derby winner Sodium (SR 1949).When he retired from riding in 1979 he launched a training career, from his Fitzroy Stables in Newmarket, which proved challenging initially. His most important winner as a trainer was the 1983 Cambridgeshire victor Sagamore. He died on 18th January 2000 in Cambridge aged 74.

8/11 fav
Charlottown
13/2
Sodium
100/8
Democrat
100/8
Paveh
100/7
Crozier
20/1
Khalekan
22/1
Busted
22/1
Ambericos
50/1
Radbrook
50/1
Beau Chapeau
100/1
Ripping Time
100/1
White Gloves
100/1
Ascot
100/1
Petit Jean
100/1
Not So Cold
100/1
Al-Alawi
100/1
Alciglide
100/1
Baylanx
100/1
Agogo
100/1
Reubens
100/1
Polemic
100/1
Drumlane
Over round 125%
FORMLINE:- Prior to winning this Classic by a length, Sodium had finished fourth in the Epsom Derby beaten a neck and 5 lengths by Charlottown (SR 1965).
ISBN 978-0-9957632-0-3

652 pages

774 former courses

ISBN 978-0-9957632-1-0

352 pages

400 former courses

ISBN 978-0-9957632-2-7

180 pages

140 former courses

ISBN 978-0-9957632-3-4

264 pages

235 former courses

Copies of the above books are only available by emailing johnwslusar@gmail.com stating your requirements, method of payment (cheque payable to W.Slusar) or Bank transfer, and the address where the book(s) should be sent.

ORDER FORM
Download an order form
Quantity
Cost
Volume 1 North of Hatfield £19.99 + £4 postage
Volume 2 South of Hatfield £14.99 + £3 postage
Volume 3 Wales & Scotland £9.99 + £3 postage
Volume 4 Ireland £9.99 + £3 postage
Volumes 1 - 4 £54.96 + £5 postage
Postage & Packaging
Total
Email order form to johnwslusar@gmail.com