The 103rd running of the Irish Derby was held on Saturday 29th June 1968 over 1 mile 4 furlongs of The Curragh. Subscriptions were £270 with a pot of £30,000 added. The winner was owned by Mr Charles W Engelhard, bred in USA by Mrs Julian G Rogers, trained by Fulke Johnson-Houghton at Blewbury and ridden by Lester Piggott. The winner won by 2 lengths in 2 minutes 33.9 seconds, with 2 lengths between second and third.
IRISH DERBY 1968
RIBERO (Bay colt by Ribot out of Libra) SR 1997
The winning owner won £55,340, (The equivalent of £912,400 in today's terms based on Bank of England inflation calculator).
The Youtube link below is a 2 minute 33 second clip of the 1968 Irish Derby https://www.youtube.com/watch?v=7f8i3mmW1GA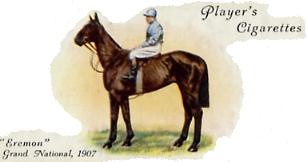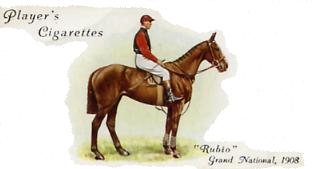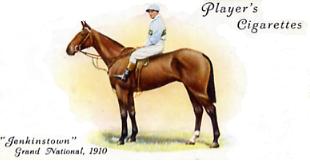 Pos.
Horse
Weight
Jockey
Owner
Trainer
1
RIBERO
9.0
Lester Piggott
Mr Charles Engelhard
Fulke Johnson-Houghton
2
SIR IVOR
9.0
Liam Ward
Mr Raymond Guest
M Vincent O'Brien
3
VAL D'AOSTE
9.0
Jean Duforge
Baron de Rothschild
Miguel Clement
4
LAUDAMUS
9.0
George McGrath
Mr Joseph McGrath
Seamus McGrath
5
LUCKY FINISH
9.0
Brian Taylor
Mrs C B Nathorst
Harvey Leader
6
NEW MEMBER
9.0
Bill Williamson
Mr James Mullion
Paddy Prendergast
7
ALARIC
9.0
John Roe
Mrs M V Philippi
John Oxx
8
STITCH
9.0
Peader Matthews
Mr Joseph McGrath
Seamus McGrath
9
GIOLLA MEAR
9.0
T P Burns
President Eamon de Valera
Michael Hurley
10
PANCO
9.0
Peter Boothman
Mr William Simms
Ryan Jarvis
11
SARAGAN
9.0
Michael Kennedy
11th Earl Harrington
M Vincent O'Brien
12
MEADSVILLE
9.0
Colin Williams
Mr R S Reynolds jnr
Stuart Murless
13
SUNSET GLORY
9.0
Anthony McGarrity
Mr J Smyth
Kevin Bell
14
HOME FARM
9.0
Ryan Parnell
Mr Herbert Kerr
Kevin R Kerr
Betting

TRAINER PROFILE
Richard Fulke Johnson Houghton was born in 1940 into a family steeped in racing history. His father was a racehorse trainer Gordon Johnson Houghton and his uncle was the legendary National Hunt trainer Fulke Walwyn. He began training in 1961, taking over his father's Woodway stable near Blewbury in Berkshire, and throughout his 45 years in the training ranks he saddled over 1,200 winners. His best years were in the late 1960s when he won the St Leger twice, in 1967 with Ribocco (SR 2015) and the next year with Ribero (SR 1997), he also won the Irish Derby twice for owner Charles Engelhard, the first time in 1967 with Ribocco (SR 2015)and then in 1968 with Ribero (SR 1997). He retired in 2006.

1/3 fav
Sir Ivor
10/1
Giolla Mear
100/6
Ribero
100/6
Val D'Aoste
25/1
New Member
28/1
Lucky Finish
33/1
Meadsville
50/1
Laudamas
66/1
Alaric
100/1
Stitch
100/1
Saragan
100/1
Home Farm
200/1
Sunset Glory
200/1
Panco
Over round 114%
FORMLINE:- Ribero raced 12 times, winning on 3 occasions. He won this Classic by 2 lengths in 2 minutes 33.9 seconds, gaining revenge on the strongly fancied odds-on favourite Sir Ivor.
ISBN 978-0-9957632-0-3

652 pages

774 former courses

ISBN 978-0-9957632-1-0

352 pages

400 former courses

ISBN 978-0-9957632-2-7

180 pages

140 former courses

ISBN 978-0-9957632-3-4

264 pages

235 former courses

Copies of the above books are only available by emailing johnwslusar@gmail.com stating your requirements, method of payment (cheque payable to W.Slusar) or Bank transfer, and the address where the book(s) should be sent.

ORDER FORM
Download an order form
Quantity
Cost
Volume 1 North of Hatfield £19.99 + £4 postage
Volume 2 South of Hatfield £14.99 + £3 postage
Volume 3 Wales & Scotland £9.99 + £3 postage
Volume 4 Ireland £9.99 + £3 postage
Volumes 1 - 4 £54.96 + £5 postage
Postage & Packaging
Total
Email order form to johnwslusar@gmail.com