The 104th running of the Irish Derby was held on Saturday 28th June 1969 over 1 mile 4 furlongs of The Curragh. Subscriptions were £270 with a pot of £30,000 added. The winner was owned and bred by Countess de la Valdene, trained by Etienne Pollet at Chantilly and ridden by Geoff Lewis. The winner won by a length in 2 minutes 36.1 seconds, with 5 lengths between second and third.
IRISH DERBY 1969
PRINCE REGENT (Bay colt by Right Royal V out of Noduleuse) SR 1921
The winning owner won £53,390, (The equivalent of £835,400 in today's terms based on Bank of England inflation calculator).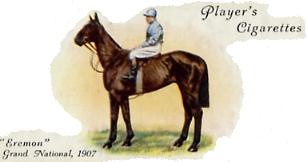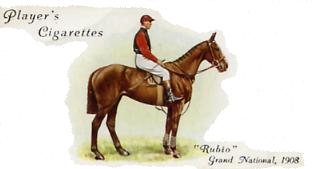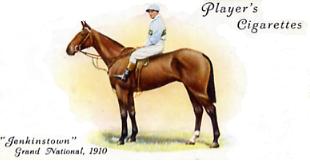 Pos.
Horse
Weight
Jockey
Owner
Trainer
1
PRINCE REGENT
9.0
Geoff Lewis
Countess de la Valdene
Etienne Pollet
2
RIBOFILIO
9.0
Lester Piggott
Mr Charles Engelhard
Fulke Johnson-Houghton
3
REINDEER
9.0
T P Burns
Mr Raymond Guest
M Vincent O'Brien
4
BLAKENEY
9.0
Ernie Johnson
Mr Arthur Budgett
Arthur M Budget
5
ONANDAGA
9.0
Liam Ward
Mr John W Galbreath
M Vincent O'Brien
6
SELKO
9.0
John Roe
Mr James Cox Brady
M Vincent O'Brien
7
NORTHERN MIST
9.0
John Coleman
Mr T A Geekie
John Oxx
8
AGUSTUS
9.0
Bill Williamson
Mr James R Mullion
Paddy Prendergast
9
BEAUGENCY
9.0
Freddie Head
Mrs P Wertheimer
Alec Head FR
10
MOON MOUNTAIN
9.0
Sandy Barclay
Countess de la Valdene
M Vincent O'Brien
11
BALLANTINE
9.0
Vince Rossiter
Countess de la Valdene
M Vincent O'Brien
12
SANTAMOSS
9.0
George McGrath
Mr Seamus McGrath
Seamus McGrath
13
VIVADARI
9.0
Michael Kennedy
Mr Seamus McGrath
Seamus McGrath
14
BUNKERED
9.0
Ryan Parnell
Mr Herbert Kerr
Kevin R Kerr
15
TANZARA
9.0
Frank Berry
Comte Antoine de Laubespin
Michael Hurley
Betting

JOCKEY PROFILE
Geoff Lewis was born in Talgarth, Breconshire on 21st December 1935, one of a family of 13 children. He began work as an apprentice in the Ron Smyth stable in Epsom and quickly established himself as a talented jockey. Although he will always be associated with the brilliant Mill Reef, in all he gained 5 English Classic wins. His first Classic was in the 1969 2000 Guineas with Right Tack (SR 2029), followed by his greatest triumph in the 1971 Epsom Derby with Mill Reef (SR 2185). There then followed an Epsom Oaks win in 1971 on Altesse Royale (SR 1954), and in 1973 he achieved double success in the 1000 Guineas and Oaks on Mysterious (SR 1970). He was also successful across the Irish Sea, winning the 1969 Irish Derby with Prince Regent (SR 1921). Once he had retired as a jockey he tried his hand at training, accumulating nearly 500 winners before retiring in 1999.

2/1
Ribofilio
7/2
Blakeney
7/2
Prince Regent
9/1
Beaugency
100/8
Onandaga
100/7
Moon Mountain
100/7
Reindeer
33/1
Augustus
33/1
Northern Mist
40/1
Santamoss
66/1
Selko
150/1
Vivadari
200/1
Bunkered
200/1
Tanzara
200/1
Ballantine
Over round 120%
FORMLINE:- Prince Regent won by a length in 2 minutes 36.1 seconds, having previously been third in the Epsom Derby beaten 2 lengths by Blakeney (SR 1906).
ISBN 978-0-9957632-0-3

652 pages

774 former courses

ISBN 978-0-9957632-1-0

352 pages

400 former courses

ISBN 978-0-9957632-2-7

180 pages

140 former courses

ISBN 978-0-9957632-3-4

264 pages

235 former courses

Copies of the above books are only available by emailing johnwslusar@gmail.com stating your requirements, method of payment (cheque payable to W.Slusar) or Bank transfer, and the address where the book(s) should be sent.

ORDER FORM
Download an order form
Quantity
Cost
Volume 1 North of Hatfield £19.99 + £4 postage
Volume 2 South of Hatfield £14.99 + £3 postage
Volume 3 Wales & Scotland £9.99 + £3 postage
Volume 4 Ireland £9.99 + £3 postage
Volumes 1 - 4 £54.96 + £5 postage
Postage & Packaging
Total
Email order form to johnwslusar@gmail.com