The 105th running of the Irish Derby was held on Saturday 27th June 1970 over 1 mile 4 furlongs of The Curragh. Subscriptions were £270 with a pot of £30,000 added. The winner was owned by Mr Charles W Engelhard, bred in Canada by Mr E P Taylor, trained by M Vincent O'Brien at Ballydoyle and ridden by Liam Ward. The winner won by 3 lengths in 2 minutes 33.6 seconds, with 3 lengths between second and third.
IRISH DERBY 1970
NIJINSKY (Bay colt by Northern Dancer out of Flaming Bull) SR 2140
The winning owner won £52,992.50, (The equivalent of £779,300 in today's terms based on Bank of England inflation calculator).
The Youtube link below is a 37 second clip of the 1970 Irish Derby https://www.youtube.com/watch?v=UC-cLNd-hSg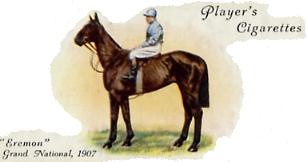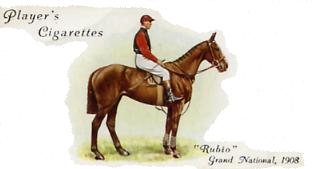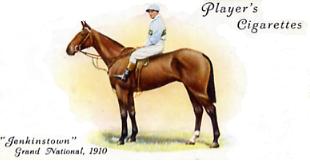 Pos.
Horse
Weight
Jockey
Owner
Trainer
1
NIJINSKY
9.0
Liam Ward
Mr Charles W Engelhard
M Vincent O'Brien
2
MEADOWVILLE
9.0
Lester Piggott
Mr David Robinson
Michael Jarvis
3
MASTER GUY
9.0
J Taillard
Countess de la Valdene
Etienne Pollet
4
NOR
9.0
Alan Simpson
Mr Robert Hall-Dare
Patrick Mullins
5
ILLA LAUDO
9.0
George McGrath
Mr Patrick McGrath
Seamus McGrath
6
DUBRAVA
9.0
John Miller
Mrs Meg Mullion
Paddy Prendergast
7
APPROVAL
9.0
Greville Starkey
Sir Humphrey de Trafford
Henry Cecil
8
NOBLE LIFE
9.0
Michael Kennedy
Mr Matthew Gallagher
Chris Grassick
9
RINGSEND
9.0
Ryan Parnell
Mr Hugo Dolan
Charles Weld
10
HONEST CROOK
9.0
T P Burns
Mr Saul Raccah
James Lenehan
11
NIP AND TUCK
9.0
John Coleman
Mr John McShain
John Oxx
12
DOUBLE DICK
9.0
John Roe
Mrs Rochfort Hyde
Michael Connolly
13
OH BROTHER
9.0
Laurence Johnson
Mrs W J Kavanagh
Michael Hurley
Betting
TRAINER PROFILE
Vincent O'Brien was born on 9th April 1917 at Churchtown, County Cork and was to become the greatest racehorse trainer of all time. It is impossible to do him justice in a brief report, but he won the 16 English Classics and 27 Irish Classics from his Ballydoyle Stables. He won the Epsom Derby on 6 occasions, firstly in 1962 with Larkspur (SR 1921), then in 1968 with Sir Ivor (SR 2092), 1970 Nijinsky (SR 2140), 1972 Roberto (SR 2107), 1977 The Minstrel (SR 2094) and finally in 1982 with Golden Fleece (SR 2065). He was equally successful in the Irish Derby, winning in 1953 with Chamier (SR 2009), 1957 Ballymoss (SR 2108), 1970 Nijinsky (SR 2140), 1977 The Minstrel (SR 2094), 1984 El Gran Senor (SR 2110), and finally in 1985 with Law Society (SR 2002). He died on 1st June 2009 aged 92.
4/11 fav
Nijinsky
10/1
Meadowville
10/1
Approval
100/7
Master Guy
33/1
Ringsend
66/1
Illa Laudo
66/1
Nor
100/1
Nip and Tuck
200/1
Dubrava
300/1
Honest Crook
500/1
Noble Life
500/1
Double Dick
500/1
Oh Brother
Over round 106%
FORMLINE:- Nijinsky secured his place in history by winning the English Triple Crown and the Irish Derby.
ISBN 978-0-9957632-0-3

652 pages

774 former courses

ISBN 978-0-9957632-1-0

352 pages

400 former courses

ISBN 978-0-9957632-2-7

180 pages

140 former courses

ISBN 978-0-9957632-3-4

264 pages

235 former courses

Copies of the above books are only available by emailing johnwslusar@gmail.com stating your requirements, method of payment (cheque payable to W.Slusar) or Bank transfer, and the address where the book(s) should be sent.

ORDER FORM
Download an order form
Quantity
Cost
Volume 1 North of Hatfield £19.99 + £4 postage
Volume 2 South of Hatfield £14.99 + £3 postage
Volume 3 Wales & Scotland £9.99 + £3 postage
Volume 4 Ireland £9.99 + £3 postage
Volumes 1 - 4 £54.96 + £5 postage
Postage & Packaging
Total
Email order form to johnwslusar@gmail.com