The 106th running of the Irish Derby was held on Saturday 26th June 1971 over 1 mile 4 furlongs of The Curragh. Subscriptions were £270 with a pot of £30,000 added. The winner was owned by Emile Littler, bred in France by Mr Eric Coupey and Mrs E Cruz-Valer, trained by Phillipe H Lallie in Chantilly and ridden by Alfred Gilbert. The winner won by 3 lengths in 2 minutes 36.6 seconds, with a short head between second and third.
IRISH DERBY 1971
IRISH BALL (Bay colt by Baldric II out of Irish Lass) SR 2055
The winning owner won £62,120, (The equivalent of £834,700 in today's terms based on Bank of England inflation calculator).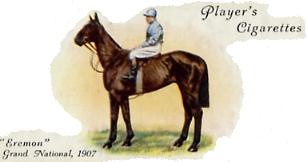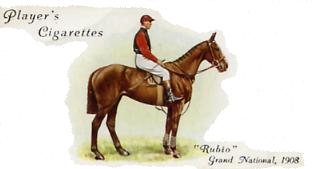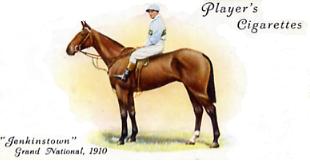 Pos.
Horse
Weight
Jockey
Owner
Trainer
1
IRISH BALL
9.0
Alfred Gilbert
Mr Emile Littler
Phillipe Lallie FR
2
LOMBARDO
9.0
Lester Piggott
Mrs Meg Mullion
Paddy Prendergast
3
GUILLEMOT
9.0
Liam Ward
Mr Patrick Prendergast
Paddy Prendergast
4
LUCKY DRAKE
9.0
Thomas Murphy
Mr Robert Hall-Dare
Patrick Mullins
5
MUSIC MAN
9.0
Wally Swinburn
Mrs Howell Jackson
H Nicolas FR
6
ST IVES
9.0
Ryan Parnell
Mr E A Holt
Stephen Quirke
7
TANTOUL
9.0
T P Burns
Mrs Hope Hanes
M Vincent O'Brien
8
GRENFALL
9.0
John Roe
Mr John W Galbreath
M Vincent O'Brien
9
PARNELL
9.0
Alan Simpson
Mr Rod More O'Ferrall
Stephen Quirke
10
TURBULENT EDDY
9.0
Gary Spinks
Mr J R Brown
Charles Weld
11
MERRY SLIPPER
9.0
Thomas Carberry
Mr Thomas Nicholson
Patrick Mullins
12
BAYONS MANOR
9.0
Paul Cook
Sir Gervais T D'Eyncourt
Arthur Budgett
13
WACOSO
9.0
Laurence Johnson
Mr D Brennan
Kevin Prendergast
14
ALL TAN
9.0
George McGrath
Mr Seamus McGrath
Seamus McGrath
15
LINDEN TREE
9.0
Duncan Keith
Mrs D McCalmont
Peter Walwyn
Betting

OWNER REPORT
Emile Richeux was born in Ramsgate, Kent on 9th September 1903 youngest son of Jules Richeux a cigar importer. His father died in 1911 and his mother, Agnes, remarried in 1914, marrying theatre manager Frank Rolison Littler, and Emile chose to take the name Littler. Emile became manager of the Birmingham Rep in September 1931, but two years later set up his own theatre company, producing shows like Annie Get Your Gun and The Desert Song. His main leisure interest was horse racing and he was fortunate enough to win the 1971 Irish Derby with Irish Ball (SR 2055) trained by Phillipe Lallie and ridden by Alfred Gilbert. He died at his home in Sussex on 23 January 1985 aged 81.

7/4 fav
Linden Tree
7/2
Irish Ball
13/2
Lombardo
7/1
Grenfall
7/1
Parnell
16/1
Guillemot
16/1
Music Man
22/1
Tantoul
100/1
Wacoso
100/1
All Tan
100/1
Bayons Manor
100/1
Merry Slipper
100/1
Lucky Drake
100/1
St Ives
100/1
Turbulent Eddy
Over round 120%
FORMLINE:- Irish Ball gained revenge on favourite Linden Tree who had finished in front of him in the Epsom Derby when they were beaten by 2 lengths and 2 1/2 lengths by Mill Reef (SR 2185).
ISBN 978-0-9957632-0-3

652 pages

774 former courses

ISBN 978-0-9957632-1-0

352 pages

400 former courses

ISBN 978-0-9957632-2-7

180 pages

140 former courses

ISBN 978-0-9957632-3-4

264 pages

235 former courses

Copies of the above books are only available by emailing johnwslusar@gmail.com stating your requirements, method of payment (cheque payable to W.Slusar) or Bank transfer, and the address where the book(s) should be sent.

ORDER FORM
Download an order form
Quantity
Cost
Volume 1 North of Hatfield £19.99 + £4 postage
Volume 2 South of Hatfield £14.99 + £3 postage
Volume 3 Wales & Scotland £9.99 + £3 postage
Volume 4 Ireland £9.99 + £3 postage
Volumes 1 - 4 £54.96 + £5 postage
Postage & Packaging
Total
Email order form to johnwslusar@gmail.com