The 107th running of the Irish Derby was held on Saturday 1st July 1972 over 1 mile 4 furlongs of The Curragh. Subscriptions were £270 with a pot of £30,000 added. The winner was owned by Mr Ravi N Tikkoo, bred at the Southdown Stud in England, trained by Scobie Breasley at Epsom and ridden by Bill Williamson. The winner won by a length in 2 minutes 39.8 seconds, with 6 lengths between second and third.
IRISH DERBY 1972
STEEL PULSE (Brown colt by Diatome out of Rachel) SR 1908
The winning owner won £58,905, (The equivalent of £738,900 in today's terms based on Bank of England inflation calculator).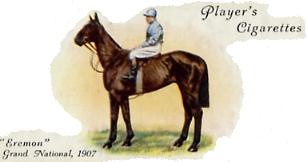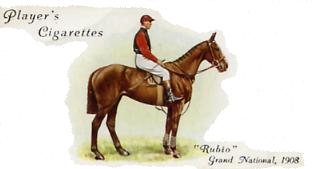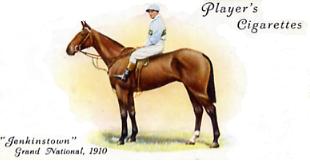 Pos.
Horse
Weight
Jockey
Owner
Trainer
1
STEEL PULSE
9.0
Bill Williamson
Mr Ravi N Tikkoo
Scobie Breasley
2
SCOTTISH RIFLE
9.0
Ron Hutchinson
Mr A J Struthers
John Dunlop
3
BALLYMORE
9.0
Lester Piggott
Mrs Meg Mullion
Paddy Prendergast
4
STAR LARK
9.0
Thomas Murphy
Comte Antoine de Laubespin
Michael Hurley
5
LYPHARD
9.0
Freddie Head
Mrs P Wertheimer
Alec Head FR
6
MANITOULIN
9.0
Michael Kennedy
Mrs J W Galbreath
M Vincent O'Brien
7
BOLD BID
9.0
Thomas Carberry
Mr Michael McStay
Michael Connolly
8
PARDNER
9.0
Ryan Parnell
Mrs P W McGrath
Seamus McGrath
9
KING CHARLES
9.0
John V Smith
Mr J R Brown
Dermot Weld
10
FALAISE
9.0
Bruce Marsh
Mr Nelson Bunker Hunt
Ted Curtin
11
BUCKSTOPPER
9.0
Hilton Cope
Mr E P Taylor
M Vincent O'Brien
12
ROBERTO
9.0
John Roe
Mr John W Galbreath
M Vincent O'Brien
13
EXTENSION
9.0
Christy Roche
Mrs Meg Mullion
Paddy Prendergast
14
BOG ROAD
9.0
George McGrath
Mr Seamus McGrath
Seamus McGrath
Betting

OWNER PROFILE
Ravi Tikkoo was a wealthy ship owner who was born in the landlocked state of Kashmir in India, in the Himalayas, as far from the world of racing as one can imagine. After his education he joined the Indian Navy and then became a ship owner, developing his business until he became a wealthy shipping magnate. His leisure interest was horse racing and he enjoyed a number of high profile winners. He won the Irish Derby in 1972 with Steel Pulse trained by Scobie Breasley and ridden by Bill Williamson. In 1975 Ravi hoped for great things from his colt Hittite Glory who won the Flying Childers Stakes at 100/1 and followed up to win the Middle Park Stakes. The next year he took his string to be trained at Chantilly in France by Scobie Breasley.

15/8 fav
Roberto
3/1
Ballymore
7/2
Lyphard
10/1
Bog Road
10/1
Steel Pulse
16/1
Scottish Rifle
33/1
Buckstopper
33/1
Manitoulin
66/1
Pardner
100/1
Star Lark
100/1
Bold Bid
100/1
King Charles
100/1
Falaise
100/1
Extension
Over round 117%
FORMLINE:- Steel Pulse won by a length in 2 minutes 39.8 seconds, having previously been unplaced, along with Scottish Rifle, in the Epson Derby behind Roberto (SR 2107).
ISBN 978-0-9957632-0-3

652 pages

774 former courses

ISBN 978-0-9957632-1-0

352 pages

400 former courses

ISBN 978-0-9957632-2-7

180 pages

140 former courses

ISBN 978-0-9957632-3-4

264 pages

235 former courses

Copies of the above books are only available by emailing johnwslusar@gmail.com stating your requirements, method of payment (cheque payable to W.Slusar) or Bank transfer, and the address where the book(s) should be sent.

ORDER FORM
Download an order form
Quantity
Cost
Volume 1 North of Hatfield £19.99 + £4 postage
Volume 2 South of Hatfield £14.99 + £3 postage
Volume 3 Wales & Scotland £9.99 + £3 postage
Volume 4 Ireland £9.99 + £3 postage
Volumes 1 - 4 £54.96 + £5 postage
Postage & Packaging
Total
Email order form to johnwslusar@gmail.com