The 108th running of the Irish Derby was held on Saturday 30th June 1973 over 1 mile 4 furlongs of The Curragh. Subscriptions were £295 with a pot of £30,000 added. The winner was owned by Mr Seamus McGrath, bred in Ireland by the McGrath Trust Company, trained by Seamus McGrath at Sandyford in Ireland and ridden by George McGrath. The winner won by 2 1/2 lengths in 2 minutes 32 seconds, with 1 1/2 lengths between second and third.
IRISH DERBY 1973
WEAVERS' HALL (Bay colt by Busted out of Marians) SR 1876
The winning owner won £62,495, (The equivalent of £718,500 in today's terms based on Bank of England inflation calculator).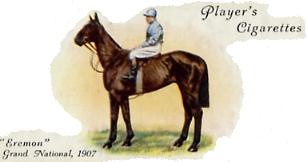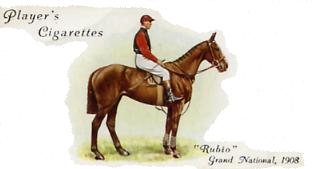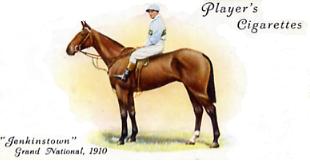 Pos.
Horse
Weight
Jockey
Owner
Trainer
1
WEAVERS' HALL
9.0
George McGrath
Mr Seamus McGrath
Seamus McGrath
2
RAGAPAN
9.0
Bill Williamson
Mr F O'Sullivan
Kevin Prendergast
3
BUOY
9.0
Joe Mercer
Mr Richard Hollingsworth
Dick Hern
4
HAIL THE PIRATES
9.0
Lester Piggott
Mr Daniel Galbreath
M Vincent O'Brien
5
KSAR
9.0
Willie Carson
Lady Rothwick
Bernard Van Custem
6
NATSUN
9.0
Freddie Head
Mr N Cohen
Barry Hills
7
STAR APPEAL
9.0
Hilton Cope
Mrs Maria Mehl-Muelhens
John Oxx
8
NORTH WALL
9.0
Patrick Sullivan
Mr Raymond Eastwood
Michael O'Toole
9
LAURENTIAN HILLS
9.0
Greville Starkey
Mrs J F C Boyce
Robert Armstrong
10
DECIMO
9.0
Christy Roche
Lady Iveagh
Paddy Prendergast
11
FREEFOOT
9.0
Jimmy Lindley
Mr R B Moller
Harry Wragg
12
TALL NOBLE
9.0
Thomas Murphy
Mr Nelson Bunker Hunt
Ted Curtin
13
ALCHOPAL
9.0
John Roe
Mr Matthew Gallagher
Chris Grassick
14
TEKOAH
9.0
Gabrial Curran
Mr Bernard Moss
Kevin Prendergast
15
PARK LAWN
9.0
Ryan Parnell
Mr Joseph McGrath
Seamus McGrath
Betting

TRAINER PROFILE
Seamus McGrath was born into a family steeped in racing history being the son of Joseph McGrath, considered to be one of Ireland's greatest men of the Turf. Seamus won many accolades as a trainer and was crowned champion Irish trainer on 4 occasions. He won the Irish Derby twice, firstly in 1955 with Panaslipper (SR 2011) and again in 1973 with Weavers Hall (SR 1876). He also won the other 4 Irish Classic races, the 1957 Oaks with Silken Glider, the 1964 1000 Guineas with Royal Danseuse, the 1970 St Leger with Allangrange, and the 1974 2000 Guineas with Furry Glen. Seamus eventually retired from the training ranks in 1983 and died at the age of 83.

11/4 fav
Hail The Pirates
7/2
Ragapan
4/1
Buoy
5/1
Ksar
13/2
Freefoot
16/1
Natsun
16/1
Laurentian Hills
33/1
Weavers' Hall
40/1
Decimo
80/1
North Wall
200/1
Tall Noble
200/1
Alchopal
200/1
Star Appeal
200/1
Tekoah
200/1
Park Lawn
Over round 118%
FORMLINE:- Weavers' Hall was an unexpected winner getting home by an impressive 2 1/2 lengths in 2 minutes 32 seconds. In a career spanning 10 races, he managed just two wins.
ISBN 978-0-9957632-0-3

652 pages

774 former courses

ISBN 978-0-9957632-1-0

352 pages

400 former courses

ISBN 978-0-9957632-2-7

180 pages

140 former courses

ISBN 978-0-9957632-3-4

264 pages

235 former courses

Copies of the above books are only available by emailing johnwslusar@gmail.com stating your requirements, method of payment (cheque payable to W.Slusar) or Bank transfer, and the address where the book(s) should be sent.

ORDER FORM
Download an order form
Quantity
Cost
Volume 1 North of Hatfield £19.99 + £4 postage
Volume 2 South of Hatfield £14.99 + £3 postage
Volume 3 Wales & Scotland £9.99 + £3 postage
Volume 4 Ireland £9.99 + £3 postage
Volumes 1 - 4 £54.96 + £5 postage
Postage & Packaging
Total
Email order form to johnwslusar@gmail.com