The 109th running of the Irish Derby was held on Saturday 29th June 1974 over 1 mile 4 furlongs of The Curragh. Subscriptions were £295 with a pot of £30,000 added. The winner was owned and bred by Mrs Vera Hue-Williams, trained by Peter Walwyn at Lambourn and ridden by Yves Saint Martin. The winner won by 1 1/2 lengths in 2 minutes 33.4 seconds, with a length between second and third.
IRISH DERBY 1974
ENGLISH PRINCE (Bay colt by Petingo out of English Miss) SR 2004
The winning owner won £74,945, (The equivalent of £742,500 in today's terms based on Bank of England inflation calculator).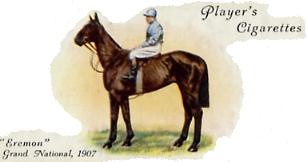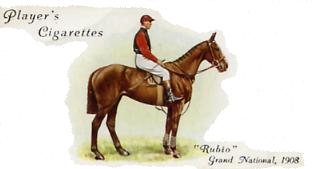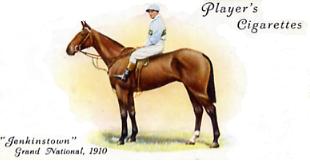 Pos.
Horse
Weight
Jockey
Owner
Trainer
1
ENGLISH PRINCE
9.0
Yves Saint Martin
Mrs Vera Hue-Williams
Peter Walwyn
2
IMPERIAL PRINCE
9.0
Geoff Lewis
Colonel Roger Hue-Williams
Noel Murless
3
SIR PENFRO
9.0
Thomas Murphy
Hon James Philipps
M Vincent O'Brien
4 (disq)
MISSISSIPIAN
9.0
Freddie Head
Mr Nelson Bunker Hunt
Maurice Zilber
5
RED CANUTE
9.0
Bruce Raymond
Mr David Robinson
Michael Jarvis
6
GORFOU
9.0
J-Claude Desaint
Mr Alan Clore
Giles Delloye
7
FURRY GLEN
9.0
George McGrath
Mr Patrick McGrath
Seamus McGrath
8
CARACOLERO
9.0
Lester Piggott
Mrs Maria Felix Berger
Francois Boutin
9
APPLEBY FAIR
9.0
Joe Mercer
Hon John J Astor
Dick Hern
10
MISTIGRI
9.0
Christy Roche
Mr Rory More O'Ferrall
Paddy Prendergast
11
FLOWER ROBE
9.0
Ryan Parnell
Mr Seamus McGrath
Seamus McGrath
12
PYTHIA
9.0
T P Burns
Mr Nelson Bunker Hunt
Ted Curtin
13
LOVE TALE
9.0
John Roe
Mr Seamus McGrath
Seamus McGrath
Betting

TRAINER PROFILE
Peter Tyndall Walwyn was born on 1 July 1933 son of Charles Walwyn MC DSO and had racing in his blood. His uncle was the legendary National Hunt trainer Fulke Walwyn, and he was closely related to trainer Fulke Johnson Houghton. Peter was educated at Charterhouse school and then became assistant trainer to Geoffrey Brooke before branching out on his own in October 1960. In 1965 he took over the stables of Seven Barrows in Lambourn, winning the trainers championship in 1974 and 1975 and training 3 English Classic winners. In 1970 he won the 1000 Guineas with Humble Duty (SR 1966), followed in 1974 with the Epsom Oaks via Polygamy (SR 1847), and then in 1975 he reached the pinnacle of his career training Grundy (SR 2123) to win the Epsom Derby. He was equally successful when crossing the Irish Sea, winning the Irish Derby in consecutive years, firstly in 1974 with English Prince (SR 2004) and then with Grundy (SR 2123). He retired from the training ranks in 1999, but continued his involvement in racing by chairing the Lambourn Trainers Association. He died on 7 December 2017 aged 84.

11/5 fav
Imperial Prince
7/2
Caracolero
5/1
Mississipian
8/1
English Prince
12/1
Sir Penfro
15/1
Furry Glen
16/1
Appleby Fair
16/1
Mistigri
33/1
Red Canute
50/1
Gorfou
100/1
Love Tale
300/1
Pythia
300/1
Flower Robe
Over round 111%
FORMLINE:- English Prince beat Imperial Prince by 1 1/2 lengths in 2 minutes 33.4 seconds. Previously Imperial Prince finished second in the Epsom Derby, beaten 2 lengths by outsider Snow Knight (SR 1954).
ISBN 978-0-9957632-0-3

652 pages

774 former courses

ISBN 978-0-9957632-1-0

352 pages

400 former courses

ISBN 978-0-9957632-2-7

180 pages

140 former courses

ISBN 978-0-9957632-3-4

264 pages

235 former courses

Copies of the above books are only available by emailing johnwslusar@gmail.com stating your requirements, method of payment (cheque payable to W.Slusar) or Bank transfer, and the address where the book(s) should be sent.

ORDER FORM
Download an order form
Quantity
Cost
Volume 1 North of Hatfield £19.99 + £4 postage
Volume 2 South of Hatfield £14.99 + £3 postage
Volume 3 Wales & Scotland £9.99 + £3 postage
Volume 4 Ireland £9.99 + £3 postage
Volumes 1 - 4 £54.96 + £5 postage
Postage & Packaging
Total
Email order form to johnwslusar@gmail.com