The 111th running of the Irish Derby was held on Saturday 26th June 1976 over 1 mile 4 furlongs of The Curragh. Subscriptions were £1505 with a pot of £30,000 added. The winner was owned by Mrs Maria-Felix Berger, bred in USA by T C Sturgill at Beaconsfield Farm, trained by Francois Boutin at Lamorlaye in France and ridden by Phillipe Paquet. The winner won by 2 1/2 lengths in 2 minutes 31.2 seconds, with 3/4 length between second and third.
IRISH DERBY 1976
MALACATE (Bay colt by Lucky Debonair out of Eyeshadow) SR 1990
The winning owner won £66,016 (The equivalent of £451,800 in today's terms based on Bank of England inflation calculator).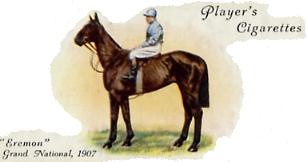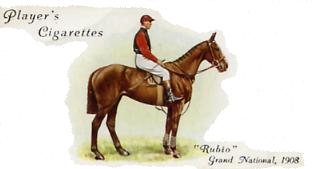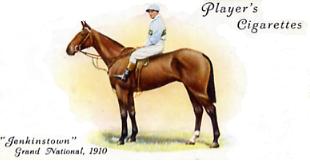 Pos.
Horse
Weight
Jockey
Owner
Trainer
1
MALACATE
9.0
Phillipe Paquet
Mrs Maria-Felix Berger
Francois Boutin
2
EMPERY
9.0
Lester Piggott
Mr Nelson Bunker Hunt
Maurice Zilber
3
NORTHERN TREASURE
9.0
Gabriel Curran
Mr A D Brennan
Kevin Prendergast
4
HAWKBERRY
9.0
Christy Roche
Mr Lawrence M Gelb
Paddy Prendergast
5
FAR NORTH
9.0
Bill Pyers
Mr Robin Scully
John Fellows
6
BRANDON HILL
9.0
Ryan Parnell
Mr Kevin O'Donnell
Patrick Mullins
7
NIEBO
9.0
Thomas Murphy
Mrs Sarah Haefner
M Vincent O'Brien
8
NAVARRE
9.0
Thomas Carberry
Mrs Anne Brewster et al
Anne Brewester
9
FINSBURY
9.0
Ray Carroll
Mrs E McMahon
Con Collins
10
OILFIELD
9.0
Alain Lequeax
Mr Nelson Bunker Hunt
Maurice Zilber
11
NO TURNING
9.0
Tony Murray
Mrs Meg Mullion
Frederik Palmer
12
DECENT FELLOW
9.0
Wally Swinburn
Mr Patrick O'Leary
Patrick O'Leary
13
MART LANE
9.0
George McGrath
Mr Seamus McGrath
Seamus McGrath
14
RIOT HELMET
9.0
Joanna Morgan
Mrs P W McGrath
Seamus McGrath
15
TALARIAS
9.0
Dermot Hogan
Mrs G Robinson
G W Robinson
16
KING MOUSSE
9.0
Michael Kennedy
Mr Seamus McGrath
Seamus McGrath
17
IMPERIAL FLEET
9.0
John Roe
Mr John Ringling North
G W Robinson
Betting

TRAINER PROFILE
Francois Boutin was born in the village of Beaunay in the northern Seine Maritime district of France on 21st January 1937. He grew up on a farm with horses, enjoying cross country rides and show jumping, but he was 27 before he began training racehorses. In all he won 4 English Classics, the 1968 Oaks on La Lagune (SR 1926), the 1974 2000 Guineas with Nonoalco (SR 1997), the 1982 2000 Guineas with Zino (SR 2017), and the 1987 1000 Guineas with Miesque (SR 2060). He was successful across the Irish Sea, winning the 1976 Irish Derby with Malacate (SR 1990). He died of a heart attack in Paris on 1st February 1995 aged 58.

4/5 fav
Empery
5/1
Malacate
9/1
Far North
10/1
Hawkberry
16/1
Niebo
16/1
Northern Treasue
20/1
Mart Lane
33/1
No Turning
40/1
Decent Fellow
100/1
Oilfield
100/1
Brandon Hill
200/1
Finsbury
200/1
Navarre
200/1
Riot Helmet
200/1
Talarias
200/1
King Mousse
200/1
Imperial Fleet
Over round 117%
FORMLINE:- The winner beat Empery by a comfortable 2 1/2 lengths in 2 minutes 31.2 seconds, after Empery (SR 1986) had previously won the Epsom Derby.
ISBN 978-0-9957632-0-3

652 pages

774 former courses

ISBN 978-0-9957632-1-0

352 pages

400 former courses

ISBN 978-0-9957632-2-7

180 pages

140 former courses

ISBN 978-0-9957632-3-4

264 pages

235 former courses

Copies of the above books are only available by emailing johnwslusar@gmail.com stating your requirements, method of payment (cheque payable to W.Slusar) or Bank transfer, and the address where the book(s) should be sent.

ORDER FORM
Download an order form
Quantity
Cost
Volume 1 North of Hatfield £19.99 + £4 postage
Volume 2 South of Hatfield £14.99 + £3 postage
Volume 3 Wales & Scotland £9.99 + £3 postage
Volume 4 Ireland £9.99 + £3 postage
Volumes 1 - 4 £54.96 + £5 postage
Postage & Packaging
Total
Email order form to johnwslusar@gmail.com