The 112th running of the Irish Derby was held on Saturday 25th June 1977 over 1 mile 4 furlongs of The Curragh. Subscriptions were £1585 with a pot of £30,000 added. The winner was owned by Mr Robert Sangster, bred in Canada by Mr E P Taylor, trained by M Vincent O'Brien at Ballydoyle and ridden by Lester Piggott. The winner won by 1 1/2 lengths in 2 minutes 31.9 seconds, with a neck between second and third.
IRISH DERBY 1977
THE MINSTREL (Bay colt by Northern Dancer out of Fleur) SR 2094
The winning owner won £72,797.50 (The equivalent of £430,000 in today's terms based on Bank of England inflation calculator).
The Youtube link below is a 24 second clip of the 1977 Irish Derby https://www.youtube.com/watch?v=Dxe1aJQj08Y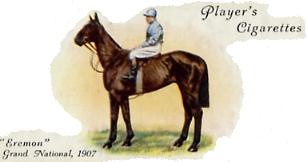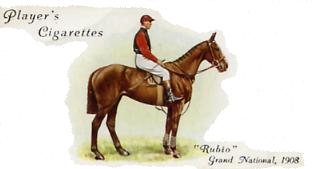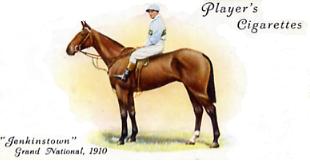 Pos.
Horse
Weight
Jockey
Owner
Trainer
1
THE MINSTREL
9.0
Lester Piggott
Mr Robert Sangster
M Vincent O'Brien
2
LUCKY SOVEREIGN
9.0
Frankie Durr
Mr R B Moller
Harry Wragg
3
CLASSIC EXAMPLE
9.0
Pat Eddery
Col Roger Hue-Williams
Peter Walwyn
4
ORCHESTRA
9.0
Ray Carroll
7th Earl Donoughmore
John Oxx
5
MONSEIGNEUR
9.0
Phillipe Paquet
Mr Arthur Seeligson
Francois Boutin
6
ERCOLANO
9.0
Freddie Head
Mr Jacques Wertheimer
Alec Head
7
MILVERTON
9.0
Christy Roche
Mr Tjo Eng Tan
Con Collins
8
ARISTOCRACY
9.0
John Roe
Mr Charles Haughey
Richard McCormick
9
LIMONE
9.0
Greville Starkey
Mr D A N Allen
Guy Harwood
10
REMEZZO
9.0
Gianfranco Dettori
Captain Marcos Lemos
Clive Brittain
11
STAR'S SALUTE
9.0
Gabriel Curran
Mrs Maria Mehl-Muelhens
Kevin Prendergast
12
AD LIB RA
9.0
Tony Murray
Mrs Julian Rogers
Fulke Johnson-Houghton
13
PADROUG
9.0
Thomas Murphy
Mrs Sarah Haefner
M Vincent O'Brien
14
LATH
9.0
Dermot Hogan
Mr Patrick Gallagher
Chris Grassick
15
KING ASHOKA
9.0
Thomas Carmody
Mr W Zeitelhack
John Oxx
Betting

OWNER PROFILE
Robert Edmund Sangster was born in Liverpool on 23rd May 1936 son of the founder of Vernons Pools Company Vernon Sangster. After his education at Repton School he completed his National Service in the Cheshire Regiment before joining the family company as Managing Director. However, his passion was horse racing and in the mid-1970s he joined forces with John Magnier and Vincent O'Brien to establish Coolmore Stud. He won the British Flat racing Owners Championship on 5 occasions and enjoyed numerous Classic successes in England, across the Irish Sea and across the Channel. Amongst his Classic victories he won the Epsom Derby twice, with The Minstrel (SR 2094) in 1977 and in 1982 with Golden Fleece (SR 2065), and the Irish Derby on 3 occasions, firstly in 1977 with The Minstrel (SR 2094), then in 1982 with Assert (SR 2077) and lastly in 1984 with El Gran Senor (SR 2110). He died in London on 7th April 2004 aged 67.

11/10 fav
The Minstrel
4/1
Monseigneur
10/1
Ercolano
12/1
Orchestra
14/1
Classic Example
20/1
Ad Lib Ra
22/1
Lucky Sovereign
40/1
Milverton
50/1
Padroug
66/1
Star's Salute
100/1
Aristocracy
200/1
Lath
200/1
King Ashoka
Over round 108%
FORMLINE:- The Minstrel won by 1 1/2 lengths in 2 minutes 31.9 seconds to complete an English/Irish Derby Double. He won the Epsom Derby (SR 2094) during a career spanning 9 races, of which he won 7 of them and was second once.
ISBN 978-0-9957632-0-3

652 pages

774 former courses

ISBN 978-0-9957632-1-0

352 pages

400 former courses

ISBN 978-0-9957632-2-7

180 pages

140 former courses

ISBN 978-0-9957632-3-4

264 pages

235 former courses

Copies of the above books are only available by emailing johnwslusar@gmail.com stating your requirements, method of payment (cheque payable to W.Slusar) or Bank transfer, and the address where the book(s) should be sent.

ORDER FORM
Download an order form
Quantity
Cost
Volume 1 North of Hatfield £19.99 + £4 postage
Volume 2 South of Hatfield £14.99 + £3 postage
Volume 3 Wales & Scotland £9.99 + £3 postage
Volume 4 Ireland £9.99 + £3 postage
Volumes 1 - 4 £54.96 + £5 postage
Postage & Packaging
Total
Email order form to johnwslusar@gmail.com