The 113th running of the Irish Derby was held on Saturday 1st July 1978 over 1 mile 4 furlongs of The Curragh. Subscriptions were £1585 with a pot of £30,000 added. The winner was owned by 2nd Earl Halifax, bred in England by Lord Halifax and Lord Irwin, trained by John Dunlop at Arundel and ridden by Greville Starkey. The winner won by a head in 2 minutes 32.3 seconds, with a neck between second and third.
IRISH DERBY 1978
SHIRLEY HEIGHTS (Bay colt by Mill Reef out of Hardiemma) SR 2016
The winning owner won £72,172.50 (The equivalent of £393,600 in today's terms based on Bank of England inflation calculator).
The Youtube link below is a 2 minutes 53 second clip of the 1978 Irish Derby https://www.youtube.com/watch?v=zqNuk3nxCao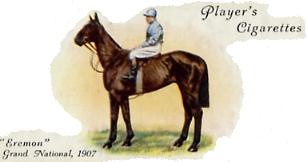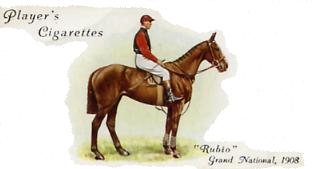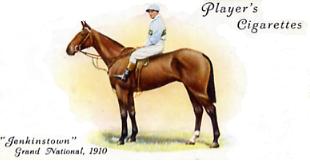 Pos.
Horse
Weight
Jockey
Owner
Trainer
1
SHIRLEY HEIGHTS
9.0
Greville Starkey
2nd Earl Halifax
John Dunlop
2
EXDIRECTORY
9.0
Christy Roche
Mrs Meg Mullion
Paddy Prendergast
3
HAWAIIAN SOUND
9.0
Willie Shoemaker
Mr Robert Sangster
Barry Hills
4
INKERMAN
9.0
Lester Piggott
Mr Simon Fraser
M Vincent O'Brien
5
STRONG GALE
9.0
Ray Carroll
Mrs Maria Mehl-Muelhens
John Oxx
6
ENCYCLOPAEDIA
9.0
Thomas Murphy
Mr Robert Sangster
M Vincent O'Brien
7
REMAINDER MAN
9.0
Tony Ives
Mrs D J Jardine
Reg Hollinshead
8
RATHDOWNEY
9.0
John Roe
Mr Paddy Prendergast
Paddy Prendergast
9
VALLEY FORGE
9.0
Wally Swinburn
Mr Bertram Firestone
Dermot Weld
10
EL BADR
9.0
Yves Saint Martin
Mahmoud Fustok
Maurice Zilber
11
MAJESTIC MAHARAJ
9.0
Jimmy Bleasdale
Mr John Hanson
John Hanson
Betting

TRAINER PROFILE
John Leeper Dunlop OBE was born in Tetbury, Gloucestershire on 10th July 1939 and after finishing his education he served a training apprenticeship with Neville Dent and then Gordon Smyth. In 1966 he decided to branch out on his own at the Castle Stables in Arundel, principally training for the Duke of Norfolk. He won 10 English Classics, including the Epsom Derby and Oaks twice, the Derby in 1978 with Shirley Heights (SR 2016), in 1994 with Erhaab (SR 1971), and the Oaks in 1984 with Circus Plume (SR 1921) and in 1990 with Salsabil (SR 2017). He also enjoyed Classic success across the Irish Sea, winning the 1978 Irish Derby with Shirley Heights (SR 2016) and in 1990 with Salsabil (SR 2017). He retired from the training ranks in 2012 and died on 7th July 2018 just 3 days short of his 79th birthday.

5/4 fav
Shirley Heights
3/1
Inkerman
6/1
Hawaiian Sound
8/1
Exdirectory
9/1
Strong Gale
16/1
El Badr
18/1
Remainder Man
40/1
Majestic Maharaj
50/1
Valley Forge
100/1
Encyclopaedia
100/1
Rathdowney
Over round 121%
FORMLINE:- Shirley Heights won by a head in 2 minutes 32.3 seconds to complete an English/Irish Derby double. Shirley Heights (SR 2016) won the Epsom Derby in a career consisting of 11 races in which he won 6.
ISBN 978-0-9957632-0-3

652 pages

774 former courses

ISBN 978-0-9957632-1-0

352 pages

400 former courses

ISBN 978-0-9957632-2-7

180 pages

140 former courses

ISBN 978-0-9957632-3-4

264 pages

235 former courses

Copies of the above books are only available by emailing johnwslusar@gmail.com stating your requirements, method of payment (cheque payable to W.Slusar) or Bank transfer, and the address where the book(s) should be sent.

ORDER FORM
Download an order form
Quantity
Cost
Volume 1 North of Hatfield £19.99 + £4 postage
Volume 2 South of Hatfield £14.99 + £3 postage
Volume 3 Wales & Scotland £9.99 + £3 postage
Volume 4 Ireland £9.99 + £3 postage
Volumes 1 - 4 £54.96 + £5 postage
Postage & Packaging
Total
Email order form to johnwslusar@gmail.com