The 117th running of the Irish Derby was held on Saturday 26th June 1982 over 1 mile 4 furlongs of The Curragh. Subscriptions were £1750 with a pot of £50,000 added. The winner was owned by Mr Robert Sangster, bred in Ireland by Morglare Stud Farms Ltd, trained by David O'Brien at Ballydoyle, and ridden by Christy Roche. The winner won by 8 lengths in 2 minutes 33.2 seconds, with 2 1/2 lengths between second and third.
IRISH DERBY 1982
ASSERT (Bay colt by Be My Guest out of Irish Bird) SR 2077
The winning owner won £129,600 (The equivalent of £434,800 in today's terms based on Bank of England inflation calculator).
The Youtube link below is a 2 minutes 59 second clip of the 1982 Irish Derby https://www.youtube.com/watch?v=RAtnxGMv2NA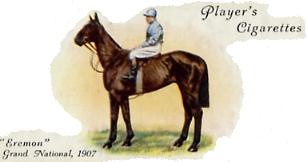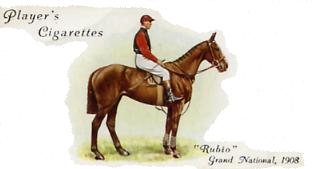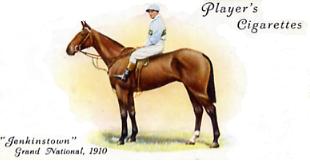 Pos.
Horse
Weight
Jockey
Owner
Trainer
1
ASSERT
9.0
Christy Roche
Mr Robert Sangster
David O'Brien
2
SILVER HAWK
9.0
Tony Murray
Mahmoud Fustok
Michael Albina
3
PATCHER
9.0
Gabriel Curran
Mr Rory More O'Ferrall
Kevin Prendergast
4
FAVOLOSO
9.0
Pat Eddery
Mr D O McIntyre
Ron Boss
5
CONDELL
9.0
Declan Gillespie
Mr P J Barrett
Jim Bolger
6
RACONTEUR
9.0
Wally Swinburn
Mr Robert Sangster
David O'Brien
7
BRUCKNER
9.0
George McGrath
Mr Charles St George
Con Collins
8
REMANDED
9.0
Ray Carroll
Mr Frank Conroy
Michael O'Toole
9
ROYAL RENDEVOUZ
9.0
Stephen Craine
Mr Franklin Groves
Ted Curtin
10
GRATEFUL HEIR
9.0
Michael O'Brien
Mrs J O'Brien
Liam Browne
Betting
OWNER PROFILE
Robert Edmund Sangster was born in Liverpool on 23rd May 1936 son of the founder of Vernons Pools Company Vernon Sangster. After his education at Repton School he completed his National Service in the Cheshire Regiment before joining the family company as Managing Director. However, his passion was horse racing and in the mid-1970s he joined forces with John Magnier and Vincent O'Brien to establish Coolmore Stud. He won the British Flat racing Owners Championship on 5 occasions and enjoyed numerous Classic successes in England, across the Irish Sea and across the Channel. Amongst his Classic victories he won the Epsom Derby twice, with The Minstrel (SR 2094) in 1977 and in 1982 with Golden Fleece (SR 2065), and the Irish Derby on 3 occasions, firstly in 1977 with The Minstrel (SR 2094), then in 1982 with Assert (SR 2077) and lastly in 1984 with El Gran Senor (SR 2110). He died in London on 7th April 2004 aged 67.
4/7 fav
Assert
3/1
Silver Hawk
11/1
Condell
20/1
Royal Rendevouz
25/1
Ranconteur
28/1
Patcher
50/1
Favoloso
50/1
Bruckner
66/1
Grateful Heir
100/1
Remanded
Over round 114%
FORMLINE:- Assert won impressively by 8 lengths in 2 minutes 33.2 seconds. In a career spanning 11 races, Assert was successful on 6 occasions.
ISBN 978-0-9957632-0-3

652 pages

774 former courses

ISBN 978-0-9957632-1-0

352 pages

400 former courses

ISBN 978-0-9957632-2-7

180 pages

140 former courses

ISBN 978-0-9957632-3-4

264 pages

235 former courses

Copies of the above books are only available by emailing johnwslusar@gmail.com stating your requirements, method of payment (cheque payable to W.Slusar) or Bank transfer, and the address where the book(s) should be sent.

ORDER FORM
Download an order form
Quantity
Cost
Volume 1 North of Hatfield £19.99 + £4 postage
Volume 2 South of Hatfield £14.99 + £3 postage
Volume 3 Wales & Scotland £9.99 + £3 postage
Volume 4 Ireland £9.99 + £3 postage
Volumes 1 - 4 £54.96 + £5 postage
Postage & Packaging
Total
Email order form to johnwslusar@gmail.com