The 119th running of the Irish Derby was held on Saturday 30th June 1984 over 1 mile 4 furlongs of The Curragh. Subscriptions were £1750 with a pot of £50,000 added. The winner was owned by Mr Robert Sangster, bred in USA by Mr E P Taylor, trained by M Vincent O'Brien at Ballydoyle, and ridden by Pat Eddery. The winner won by a length in 2 minutes 31.5 seconds, with 5 lengths between second and third.
IRISH DERBY 1984
EL GRAN SENOR (Bay colt by Northern Dancer out of Sex Appeal) SR 2110
The winning owner won £134,241 (The equivalent of £410,200 in today's terms based on Bank of England inflation calculator).
The Youtube link below is a 2 minutes 37 second clip of the 1984 Irish Derby https://www.youtube.com/watch?v=IwWjrPybVDI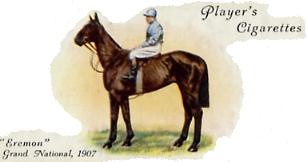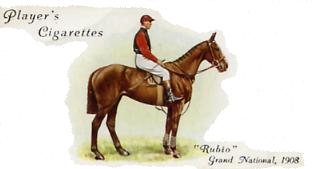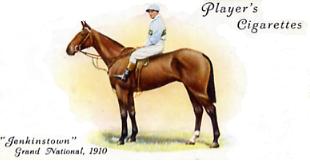 Pos.
Horse
Weight
Jockey
Owner
Trainer
1
EL GRAN SENOR
9.0
Pat Eddery
Mr Robert Sangster
M Vincent O'Brien
2
RAINBOW QUEST
9.0
Steve Cauthen
Khaled Abdulla
Jeremy Tree
3
DAHAR
9.0
Alain Lequeux
Mr Bruce McNall
Maurice Zilber
4
MARCH SONG
9.0
Steve Craine
Mr Liam Browne
Liam Browne
5
INFLATION BEATER
9.0
Mick Kinane
Mr Michael Smurfit
Dermot Weld
6
TELIOS
9.0
Geoff Baxter
Mrs H G Cambanis
Bruce Hobbs
7
LONG POND
9.0
Walter Swinburn
Mr D Dein
Paul Kelleway
8
NINO VOLADOR
9.0
Declan Gillespie
Mrs M A O'Toole
Michael O'Toole
Betting
JOCKEY PROFILE
Patrick James John Eddery, universally known as Pat, was born in Newbridge, County Kildare on 18th March 1952 son of jockey Jimmy Eddery and of Josephine Eddery (nee Moylan) who was the daughter of the Irish Classic winning jockey Jack Moylan. After leaving school he became an apprentice at the stables of Irish Classic winning trainer Seamus McGrath in 1967 and later moved to England to Frenchie Nicholson. He won his first race at Epsom on 24th April 1969 aboard Alvaro and, in a career spanning 33 years, he rode 4632 winners and became Champion Jockey eleven times. In total he won 14 English Classics including 3 Epsom Derby victories, firstly in 1975 on Grundy (SR 2123), then in 1982 on Golden Fleece (SR 2065) and finally in 1990 on Quest for Fame (SR 1966). He was also successful 3 times in the Epsom Oaks, 1974 Polygamy (SR 1847), 1979 Scintillate (SR 1797) and 1996 Lady Carla (SR 1894). He was almost as successful in his native Ireland, winning 11 Classics, including Irish Derby wins in 1975 Grundy (SR 2123), 1984 El Gran Senor (SR 2110), 1985 Law Society (SR 2002) and 1993 on Commander In Chief (SR 1987). Although he later trained when he retired from the saddle, he did not reach the dizzy heights he had done as a jockey and died on 10th November 2015 aged 63.
2/7 fav
El Gran Senor
5/1
Rainbow Quest
10/1
Dahar
16/1
Telios
18/1
Long Pond
40/1
Inflation Beater
100/1
March Song
200/1
Nino Volador
Over round 117%
FORMLINE:- The highly rated long odds on favourite got home by a length in 2 minutes 31.5 seconds. He won the English 2000 Guineas, but was pipped in the Epsom Derby by Secreto (SR 1983). However, in a career spanning 8 races, he won 7 of them and only failed by a short head in the Epsom Derby.
ISBN 978-0-9957632-0-3

652 pages

774 former courses

ISBN 978-0-9957632-1-0

352 pages

400 former courses

ISBN 978-0-9957632-2-7

180 pages

140 former courses

ISBN 978-0-9957632-3-4

264 pages

235 former courses

Copies of the above books are only available by emailing johnwslusar@gmail.com stating your requirements, method of payment (cheque payable to W.Slusar) or Bank transfer, and the address where the book(s) should be sent.

ORDER FORM
Download an order form
Quantity
Cost
Volume 1 North of Hatfield £19.99 + £4 postage
Volume 2 South of Hatfield £14.99 + £3 postage
Volume 3 Wales & Scotland £9.99 + £3 postage
Volume 4 Ireland £9.99 + £3 postage
Volumes 1 - 4 £54.96 + £5 postage
Postage & Packaging
Total
Email order form to johnwslusar@gmail.com