The 31st running of the Irish Oaks was held on Wednesday 22nd July 1925 over 1 1/2 miles of The Curragh, starting at the Howth Post. A pot of 2500 sovereigns was availble, 150 sovereigns to the second and 75 sovereigns to the third. The winner was owned by Mr Washington Singer, trained by Alec Taylor at Manton, Wiltshire, and ridden by Frank Bullock. The winner won by 3 lengths in 2 minute 44.4 seconds, with a neck between second and third.
IRISH OAKS 1925
IXIA (Bay filly by Rossendale out of Scarlet Martagon) SR 1855
The winning owner won 2275 sovereigns, (The equivalent of £131,500 in today's terms based on Bank of England inflation calculator).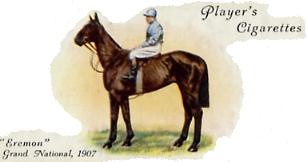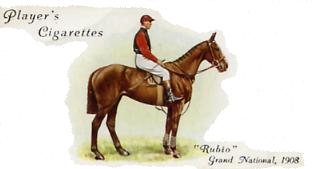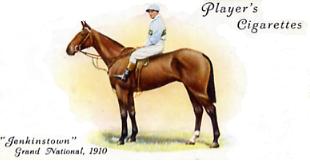 Pos.
Horse
Weight
Jockey
Owner
Trainer
1
IXIA
9.0
Frank Bullock
Mr Washington Singer
Alec Taylor
2
VERA
9.0
Henri Jelliss
Major H T Barclay
J Cannon
3
VENTOSE
9.0
W Beasley
Mr W B Pureloy
Harper
4
FLYING DINAH
9.4
Morny Wing
Captain G F Dunne
Rogers
5
MAQUEDA
9.0
Jack Moylan
Mr F Clarke
Rogers
6
HOSTILITY
9.0
Vic Smyth
Lord Furness
Rogers
Betting

RACE REPORT

The runners were released on time and it was left to Flying Dinah and Maqueda to set the early pace in support of better fancied stablemate Hostility. The favourite Ventose lay comfortably in fourth, tracked by Ixia and Vera. All changed around the final bend as Ventose made her bid for glory, while the effort of Hostility petered out. At the distance Ventose was challenged by both Ixia and Vera, the former running on strongly to win by an easy 3 lengths, with Vera getting up by a neck to claim second at the expense of Ventose.

Evens fav
Ventose
5/2
Hostility
4/1
Ixia
10/1
Vera
20/1
Flying Dinah
20/1
Maqueda
Over round 117%
ISBN 978-0-9957632-0-3

652 pages

774 former courses

ISBN 978-0-9957632-1-0

352 pages

400 former courses

ISBN 978-0-9957632-2-7

180 pages

140 former courses

ISBN 978-0-9957632-3-4

264 pages

235 former courses

Copies of the above books are only available by emailing johnwslusar@gmail.com stating your requirements, method of payment (cheque payable to W.Slusar) or Bank transfer, and the address where the book(s) should be sent.

ORDER FORM
Download an order form
Quantity
Cost
Volume 1 North of Hatfield £19.99 + £4 postage
Volume 2 South of Hatfield £14.99 + £3 postage
Volume 3 Wales & Scotland £9.99 + £3 postage
Volume 4 Ireland £9.99 + £3 postage
Volumes 1 - 4 £54.96 + £5 postage
Postage & Packaging
Total
Email order form to johnwslusar@gmail.com