The 37th running of the Irish Oaks was held on Wednesday 22nd July 1931 over 1 1/2 miles of The Curragh, starting at the Howth Post. A pot of 2500 sovereigns was availble, 150 sovereigns to the second and 75 sovereigns to the third. The winner was owned by Mr H Kennedy, trained by P Thrale at West Horsley, and ridden by Clifford Richards. The winner won by 3 lengths in 2 minute 43.8 seconds, with 3 lengths between second and third.
IRISH OAKS 1931
NITSICHIN (Bay filly by Achtoi out of Latinum) SR 1918
The winning owner won 2275 sovereigns, (The equivalent of £147,300 in today's terms based on Bank of England inflation calculator).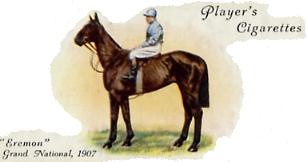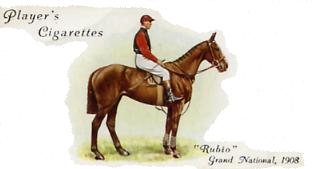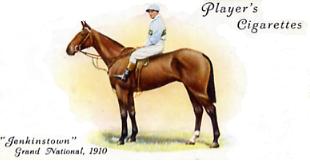 Pos.
Horse
Weight
Jockey
Owner
Trainer
1
NITSICHIN
9.0
Clifford Richards
Mr H Kennedy
P Thrale
2
SALOME
9.0
Thomas Burns
Count McCormack
R More O'Ferrall
3
BACCHANTE
9.4
Joe Childs
Sir H De Trafford
Cecil Boyd-Rochfort
4
SPIRAL
9.7
Morny Wing
Mr J J Maher
Colonel Blake
5
LINKS TOR
9.4
Freddie Fox
Mr Washington Singer
Lawson
6
BALLYSPELLIN
9.0
Joe Canty
Major Dixon
Philip Behan
7
SPIORA
9.0
E Gardner
Mr Gill
Geraghty
8
SPEEDING PRINCESS
9.0
M Barrett
Mr Parkinson
J J Parkinson
9
CHELSEA
9.0
Jack Moylan
Mr R S Croker
C Brabazon
Betting

RACE REPORT

After skirmishing at the start the field were off at 3.45pm, just 5 minutes late. Links Tor was left at the start and failed to make any impact. However, Spiora was prominent early, alongside Bacchante, Spiral, Salome and Nitsichin. As the field rounded the final bend and entered the straight it was Bacchante at the head of affairs, stalked by both Salome and Nitsichin, but as they approached the distance Nitsichin and Salome went on together. In the final 100 yards Nitsichin drifted across but held on by 3 lengths, with 3 further lengths back to Bacchante. After the race the jockey of the second, Thomas Burns, objected for crossing, but the Stewards dismissed his objection and fined him £25.

5/2 jf
Salome
5/2 jf
Links Tor
5/1
Nitsichin
6/1
Spiral
7/1
Bacchante
40/1
Ballyspellin
66/1
Spiora
100/1
Chelsea
100/1
Speeding Princess
Over round 106%
ISBN 978-0-9957632-0-3

652 pages

774 former courses

ISBN 978-0-9957632-1-0

352 pages

400 former courses

ISBN 978-0-9957632-2-7

180 pages

140 former courses

ISBN 978-0-9957632-3-4

264 pages

235 former courses

Copies of the above books are only available by emailing johnwslusar@gmail.com stating your requirements, method of payment (cheque payable to W.Slusar) or Bank transfer, and the address where the book(s) should be sent.

ORDER FORM
Download an order form
Quantity
Cost
Volume 1 North of Hatfield £19.99 + £4 postage
Volume 2 South of Hatfield £14.99 + £3 postage
Volume 3 Wales & Scotland £9.99 + £3 postage
Volume 4 Ireland £9.99 + £3 postage
Volumes 1 - 4 £54.96 + £5 postage
Postage & Packaging
Total
Email order form to johnwslusar@gmail.com