The 38th running of the Irish Oaks was held on Thursday 21st July 1932 over 1 1/2 miles of The Curragh, starting at the Howth Post. A pot of 2500 sovereigns was availble, 150 sovereigns to the second and 75 sovereigns to the third. The winner was owned by Mr E J Hope, trained by Ruttle, and ridden by E Martin Quirke. The winner won by half a length in 2 minute 44.2 seconds, with 2 lengths between second and third.
IRISH OAKS 1932
SANTARIA (Chestnut filly by Santorb out of Orangeade) SR 1866
The winning owner won 2275 sovereigns, (The equivalent of £151,000 in today's terms based on Bank of England inflation calculator).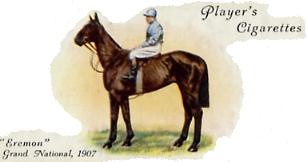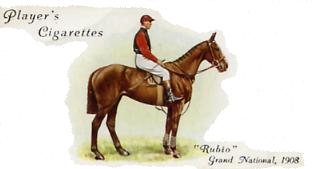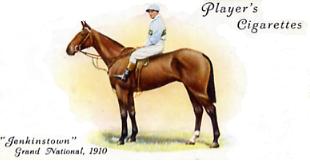 Pos.
Horse
Weight
Jockey
Owner
Trainer
1
SANTARIA
9.0
E Martin Quirke
Mr E J Hope
Ruttle
2
PETONI
9.4
John Doyle
Mr D Cogan
Magee
3
DILLY DALLY
9.4
Morny Wing
Mr H J Delaforce
Colonel Blake
4
GILNAHIRK
9.0
Joe Canty
Major Daniel Dixon
Philip Behan
5
HAUGHTIEST
9.0
J Evans
Mr Peter Fitzgerald
J J Parkinson
6
ACCELERATE
9.0
E Gardner
Mr J T Rogers
John T Rogers
7
LA SORCIERE
9.0
M Barrett
Mr Gould Shaw
Slocock
8
DOMREMY
9.0
Thomas Burns
Count McCormack
R More O'Ferrall
9
ROSALEEN
9.0
A Barrett
Mr H Kennedy
C Prendergast
Betting

RACE REPORT

This was billed as a match between the Irish 1000 Guineas winner Petoni and the third that day, Dilly Dally, while La Sorciere was unplaced in the same race. The race got off at 3.44pm, just 4 minutes after time, and it was Santaria who set the early pace from Domremy, Petoni and Dilly Dally. This order was maintained until rounding the final bend when Domremy felt the pace too much and dropped tamely away. Entering the final furlong, Santaria still held a lead but was strongly challenged by Petoni. The long time leader held on gamely by half a length, with 2 lengths back to Dilly Dally.

6/4 fav
Petoni
7/4
Dilly Dally
5/1
Santaria
6/1
Domrey
100/1
Gilnahirk
100/1
Haughtiest
100/1
Accelerate
100/1
La Sorciere
100/1
Rosaleen
Over round 111%
ISBN 978-0-9957632-0-3

652 pages

774 former courses

ISBN 978-0-9957632-1-0

352 pages

400 former courses

ISBN 978-0-9957632-2-7

180 pages

140 former courses

ISBN 978-0-9957632-3-4

264 pages

235 former courses

Copies of the above books are only available by emailing johnwslusar@gmail.com stating your requirements, method of payment (cheque payable to W.Slusar) or Bank transfer, and the address where the book(s) should be sent.

ORDER FORM
Download an order form
Quantity
Cost
Volume 1 North of Hatfield £19.99 + £4 postage
Volume 2 South of Hatfield £14.99 + £3 postage
Volume 3 Wales & Scotland £9.99 + £3 postage
Volume 4 Ireland £9.99 + £3 postage
Volumes 1 - 4 £54.96 + £5 postage
Postage & Packaging
Total
Email order form to johnwslusar@gmail.com