The 70th running of the Irish Oaks was held on Saturday 25th July 1964 over 1 1/2 miles of The Curragh, starting at the Howth Post. The value of the winner was £11,461. The winner was owned by Mr F W Burmann, trained by M Vincent O'Brien and ridden by Jack Purtell. The winner won by a neck in 2 minutes 35.0 seconds, with 2 lengths between second and third.
IRISH OAKS 1964
ANCASTA (Chestnut filly by Ballymoss out of Anyte) SR 1869
The winning owner won £11,461, (The equivalent of £220,800 in today's terms based on Bank of England inflation calculator).
Significant details are missing from this page. If you can fill the gaps then email johnwslusar@gmail.com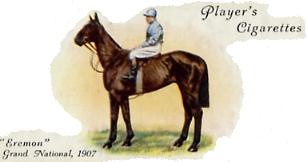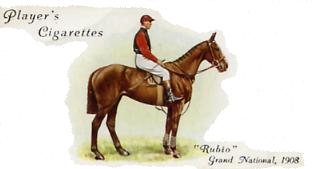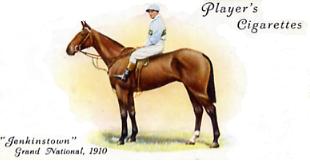 Pos.
Horse
Weight
Jockey
Owner
Trainer
1
ANCASTA
9.0
Jack Purtell
Mr F W Burmann
M Vincent O'Brien
2
PATTI
9.0
Roger Poincelet
Countess of Granard
Paddy Prendergast
3
WINDMILL GIRL
9.0
Scobie Breasley
Lt-Col Sir Jeffrey Darrell
Arthur Budgett
4
ALL SAVED
9.0
Johnny Roe
Mr Joseph McGrath
Seamus McGrath
5
TRAGEDY
9.0
Liam Ward
Tom Shaw
6
SAY THE WORD
9.0
T P Burns
Charles Weld
7
COURTWELL
9.0
Paddy Powell
Charles Weld
8
TOURAINE
9.0
P Sullivan
Paddy Mullins
9
COUP DE COEUR
9.0
Joe Mercer
Noel Murless
Betting
TRAINER PROFILE
Vincent O'Brien was born on 9th April 1917 at Churchtown, County Cork and was to become the greatest racehorse trainer of all time. It is impossible to do him justice in a brief report, but he won the 16 English Classics and 27 Irish Classics from his Ballydoyle Stables. He won the Epsom Derby on 6 occasions, firstly in 1962 with Larkspur (SR 1921), then in 1968 with Sir Ivor (SR 2092), 1970 Nijinsky (SR 2140), 1972 Roberto (SR 2107), 1977 The Minstrel (SR 2094) and finally in 1982 with Golden Fleece (SR 2065). He was equally successful in the Irish Derby, winning in 1953 with Chamier (SR 2009), 1957 Ballymoss (SR 2108), 1970 Nijinsky (SR 2140), 1977 The Minstrel (SR 2094), 1984 El Gran Senor (SR 2110), and finally in 1985 with Law Society (SR 2002). He died on 1st June 2009 aged 92.
5/2 jf
All Saved
5/2 jf
Windmill Girl
3/1
Ancasta
11/2
Patti
100/6
Tragedy
40/1
Coup De Coeur
66/1
Say The Word
66/1
Courtwell
100/1
Touraine
Over round 107%
ISBN 978-0-9957632-0-3

652 pages

774 former courses

ISBN 978-0-9957632-1-0

352 pages

400 former courses

ISBN 978-0-9957632-2-7

180 pages

140 former courses

ISBN 978-0-9957632-3-4

264 pages

235 former courses

Copies of the above books are only available by emailing johnwslusar@gmail.com stating your requirements, method of payment (cheque payable to W.Slusar) or Bank transfer, and the address where the book(s) should be sent.

ORDER FORM
Download an order form
Quantity
Cost
Volume 1 North of Hatfield £19.99 + £4 postage
Volume 2 South of Hatfield £14.99 + £3 postage
Volume 3 Wales & Scotland £9.99 + £3 postage
Volume 4 Ireland £9.99 + £3 postage
Volumes 1 - 4 £54.96 + £5 postage
Postage & Packaging
Total
Email order form to johnwslusar@gmail.com