The 81st running of the Irish Oaks was held on Saturday 19th July 1975 over 1 1/2 miles of The Curragh, starting at the Howth Post. The value of the winner was £23,873. The winner was owned by Mr James Morrison, trained by Jeremy Tree and ridden by Lester Piggott. The winner won by a head in 2 minutes 33.1 seconds, with 1 1/2 lengths between second and third.
IRISH OAKS 1975
JULIETTE MARNY (Bay filly by Blakeney out of Set Free) SR 1909
The winning owner won £23,873, (The equivalent of £190,400 in today's terms based on Bank of England inflation calculator).
Significant details are missing from this page. If you can fill the gaps then email johnwslusar@gmail.com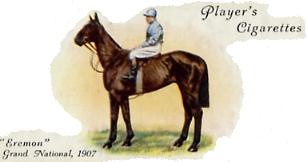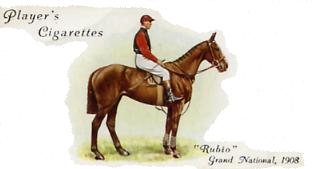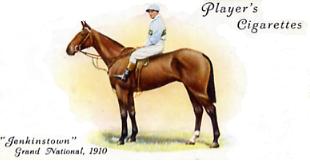 Pos.
Horse
Weight
Jockey
Owner
Trainer
1
JULIETTE MARNY
9.0
Lester Piggott
Mr James Morrison
Jeremy Tree
2
TUSCORORA
9.0
T Murphy
M Vincent O'Brien
3
NOBILIARY
9.0
Bill Pyers
Mr Nelson Bunker Hunt
Maurice Zilber
4
ONE OVER PARR
9.0
Pat Eddery
Peter Walwyn
5
WARSAW
9.0
Yves Saint Martin
Angel Penna
6
VAL'S GIRL
9.0
Willie Carson
Bernard Van Cutsem
7
FRANCES JORDAN
9.0
Walter Swinburn
John Oxx
8
DUBOFF
9.0
Ernie Johnson
Barry Hills
9
MIRALLA
9.0
R F Parnell
Sir H Nugent
10
MUSIC VILLE
9.0
Christy Roche
Paddy Prendergast
11
SILK REIN
9.0
Johnny Roe
W R Hern
12
SMALL WORLD
9.0
G McGrath
Seamus McGrath
13
AMATA
9.0
N Navarro
Maurice Zilbert
14
SUNNY VALLEY
9.0
Maurice Philipperon
Cunnington jnr
Betting
JOCKEY PROFILE
Lester Keith Piggott was born in Wantage on 5th November 1935 into a family steeped in racing history. Ernie Piggott, Lester's grandfather, owned The Old Manor racing stables in Letcombe Regis and rode 3 Grand National winners in 1912, 1918 and 1919, while Keith Piggott, Lester's father owned South Bank Stables in Lambourn. Piggott could legitimately lay claim to be the greatest jockey of the 20th century with 4493 wins, if not of all time, and his 30 English Classic winners are too numerous to list in a brief article. However, he did win the Epsom Derby on 9 occasions; in 1954 Never Say Die (SR 2124), 1957 Crepello (SR 2109), 1960 St Paddy (SR 2047), 1968 Sir Ivor (SR 2092), 1970 Nijinksy (SR 2140), 1972 Roberto (SR 2107), 1976 Empery (SR 1986), 1977 The Minstrel (SR 2094) and finally in 1983 with Teenoso (SR 2088). He also rode 16 Irish Classic winners, including the Irish Derby on 5 occasions, 1965 Meadow Court (SR 2031), 1967 Ribocco (SR 2015), 1968 Ribero (SR 1997), 1977 The Minstrel (SR 2094) and 1981 Shergar (SR 2169). After retiring as a jockey he did train for a while, but never reached the dizzy heights he had done as a jockey.
5/2 fav
Juliette Marny
3/1
Nobiliary
7/1
One Over Parr
8/1
Warsaw
14/1
Val's Girl
14/1
Tuscorora
15/1
Frances Jordan
20/1
Duboff
20/1
Miralla
25/1
Music Ville
33/1
Silk Rein
33/1
Small World
50/1
Amata
50/1
Sunny Valley
Over round 120%
ISBN 978-0-9957632-0-3

652 pages

774 former courses

ISBN 978-0-9957632-1-0

352 pages

400 former courses

ISBN 978-0-9957632-2-7

180 pages

140 former courses

ISBN 978-0-9957632-3-4

264 pages

235 former courses

Copies of the above books are only available by emailing johnwslusar@gmail.com stating your requirements, method of payment (cheque payable to W.Slusar) or Bank transfer, and the address where the book(s) should be sent.

ORDER FORM
Download an order form
Quantity
Cost
Volume 1 North of Hatfield £19.99 + £4 postage
Volume 2 South of Hatfield £14.99 + £3 postage
Volume 3 Wales & Scotland £9.99 + £3 postage
Volume 4 Ireland £9.99 + £3 postage
Volumes 1 - 4 £54.96 + £5 postage
Postage & Packaging
Total
Email order form to johnwslusar@gmail.com