The 82nd running of the Irish Oaks was held on Saturday 17th July 1976 over 1 1/2 miles of The Curragh, starting at the Howth Post. The value of the winner was £31,599. The winner was owned by Marius Berghgracht, trained by Francois Boutin and ridden by Philippe Paquet. The winner won by 2 lengths in 2 minutes 33.1 seconds, with 1/2 length between second and third.
IRISH OAKS 1976
LAGUNETTE (Bay filly by Val de Loir out of Landerinette) SR 1893
The winning owner won £31,599, (The equivalent of £216,000 in today's terms based on Bank of England inflation calculator).
Significant details are missing from this page. If you can fill the gaps then email johnwslusar@gmail.com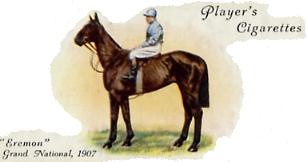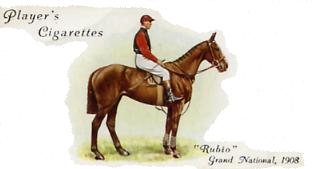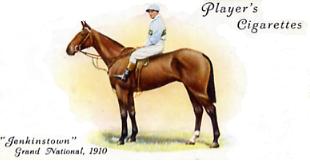 Pos.
Horse
Weight
Jockey
Owner
Trainer
1
LAGUNETTE
9.0
Philippe Paquet
Marius Berghgracht
Francois Boutin
2
SARAH SIDDONS
9.0
Christy Roche
Paddy Prendergast
3
IVE A BEE
9.0
Lester Piggott
M Vincent O'Brien
4
CLAIRE VALENTINE
9.0
G Fois
G Miliani (IT)
5
SASSALYA
9.0
T Murphy
F Floed
6
VANISHING ACT
9.0
Walter Swinburn
Dermot Weld
7
KARABICE
9.0
P Boothman
John Oxx
8
AFRICAN DANCER
9.0
R F Parnell
Harry Wragg
9
COUNTESS EILEEN
9.0
Tommy Carmody
Liam Browne
10
FLORESSA
9.0
J P Lefevre
P Laille
11
KRASSATA
9.0
Johnny Roe
Dermot Weld
12
LADY SINGER
9.0
G Curran
Kevin Prendergast
13
LAUGHING GIRL
9.0
Tony Murray
Harry Wragg
14
MINGOON BEU
9.0
A Sofley
Paddy Prendergast
15
PAINT THE TOWN
9.0
Maurice Philipperon
John Fellows
16
FLOWER PETALS
9.0
G McGrath
Seamus McGrath
17
CEILI MOR
9.0
Roy Carroll
John Oxx
18
ACOMA
9.0
Yves Saint Martin
Angel Penna
Betting
TRAINER PROFILE
Francois Boutin was born in the village of Beaunay in the northern Seine Maritime district of France on 21st January 1937. He grew up on a farm with horses, enjoying cross country rides and show jumping, but he was 27 before he began training racehorses. In all he won 4 English Classics, the 1968 Oaks on La Lagune (SR 1926), the 1974 2000 Guineas with Nonoalco (SR 1997), the 1982 2000 Guineas with Zino (SR 2017), and the 1987 1000 Guineas with Miesque (SR 2060). He was successful across the Irish Sea, winning the 1976 Irish Derby with Malacate (SR 1990). He died of a heart attack in Paris on 1st February 1995 aged 58.
5/2 fav
Acoma
3/1
Lagunette
4/1
Sarah Siddons
12/1
Ive A Bee
12/1
Claire Valentine
12/1
Laughing Girl
16/1
African Dancer
25/1
Lady Singer
33/1
Vanishing Act
33/1
Floressa
33/1
Krassata
50/1
Countess Eileen
100/1
Sassalya
100/1
Karabice
100/1
Mingoon Beu
100/1
Paint The Town
100/1
Flower Petals
100/1
Ceili Mor
Over round 122%
ISBN 978-0-9957632-0-3

652 pages

774 former courses

ISBN 978-0-9957632-1-0

352 pages

400 former courses

ISBN 978-0-9957632-2-7

180 pages

140 former courses

ISBN 978-0-9957632-3-4

264 pages

235 former courses

Copies of the above books are only available by emailing johnwslusar@gmail.com stating your requirements, method of payment (cheque payable to W.Slusar) or Bank transfer, and the address where the book(s) should be sent.

ORDER FORM
Download an order form
Quantity
Cost
Volume 1 North of Hatfield £19.99 + £4 postage
Volume 2 South of Hatfield £14.99 + £3 postage
Volume 3 Wales & Scotland £9.99 + £3 postage
Volume 4 Ireland £9.99 + £3 postage
Volumes 1 - 4 £54.96 + £5 postage
Postage & Packaging
Total
Email order form to johnwslusar@gmail.com